When you want professional, custom design, it can take more time and money than you have to locate and hire a graphic designer. Crowdsourced design sites are a budget-friendly option. Within one site, you have access to multiple graphic designers and numerous design categories. Flyers, brochures, infographics – you name it! 
The Complete List Of Online Logo Makers [updated 2022]
by David Melvin – LDM Editor
Whether you are looking for a new corporate logo, a simple logo refresh, or a logo for your backyard business, choosing the right design is the key to creating a brand that stands out from the crowd. 
However, with so many options to choose from it can be daunting. Where to start? 
The good news is that while there may be multiple logo makers out there, you don't need to sort through search results to find the right one.
Here we've compiled a list of all the top logo maker websites, allowing you to make an educated choice when selecting what platform you want to use when having your new logo designed. 
We've pulled the stats from the top ten logo contest sites just for you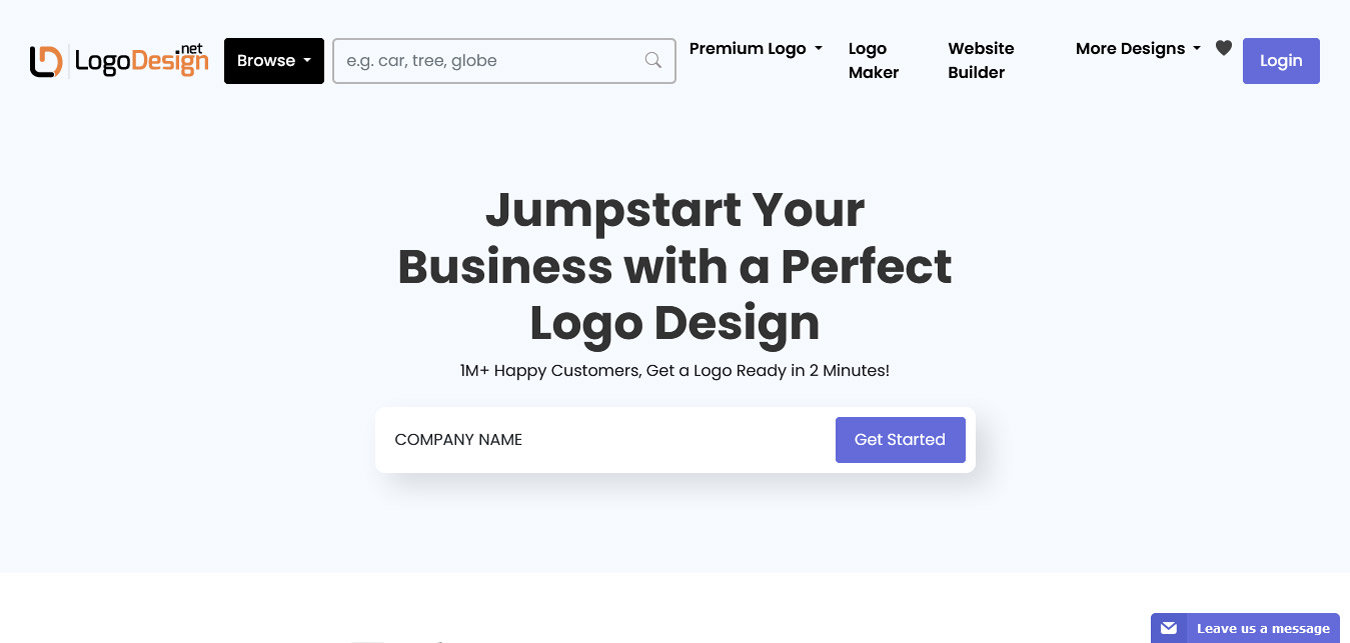 Meet LogoDesign.net
---
When it is time to jumpstart your business, LogoDesign.net is ready to produce the perfect logo that will set your brand on a course for instant, lasting notoriety. They have worked with many of the companies seen in Forbes, and want to add your company logo to their list of accomplishments.
Their process is comprehensive and incredibly specific. After entering the appropriate information, they get to work creating the logo that will stand out amongst your competitors and set you apart. The process is:
That's it. A free, detailed, and satisfaction guaranteed platform for making the logo you want for your brand.
Is LogoDesign right for you:
Your brand identity begins with your logo. Even if your customers forget your name, your logo will stick in their minds forever. Think Nike. The swoosh is iconic. Your logo can be just as iconic. So, if that is what you seek, then yes, they are for you.
What makes LogoDesign awesome:
They do logos for industries across the board. Want to promote your food truck? They do that. Want to create a gaming company? They do that, too. Want to get your startup some necessary traction? You get the idea. But the one thing that makes them kind of amazing, is the free logo design platform. You are sure to get exactly what you want, and they don't stop until you do.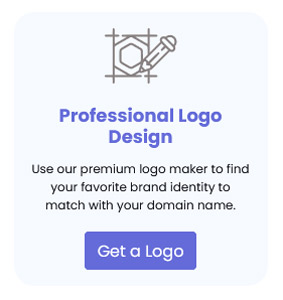 Unfortunately, the website, LogoDesign.net, doesn't have any pricing information. Contact them to get a quote.

No turnaround time is indicated.
Meet LogoAI
---
With the innovative concept of LogoAI, you are sure to get the design for your brand and love it without a cavalcade of revisions. Their AI-powered logo maker generates your logo based on information supplied in the onboarding process.
This is a really fun take on the process. In the getting-to-know-you stages, you will actually interact with the AI. Say hello, enter your logo name and slogan (slogan optional), then follow the yellow brick road to your perfect logo. The AI is always ready to make magic happen for you.
If you love innovative ways to do traditionally human tasks, then you are about to be blown away. But, if you like keeping a human counterpart in the process, you like seeing what someone's creative juices have produced, and you want that personal touch, then this might not be your cup of tea.
What makes LogoAI awesome:
Two words: Artificial Intelligence. That is right. The future is now. And a computer can tabulate your needs and give you a gaggle of options in a very short window of time. In business, time is money, and LogoAI is all about giving you a tidy return on your investment. Their awesomeness is the innovation without human interference.

The site does not off pricing or package information.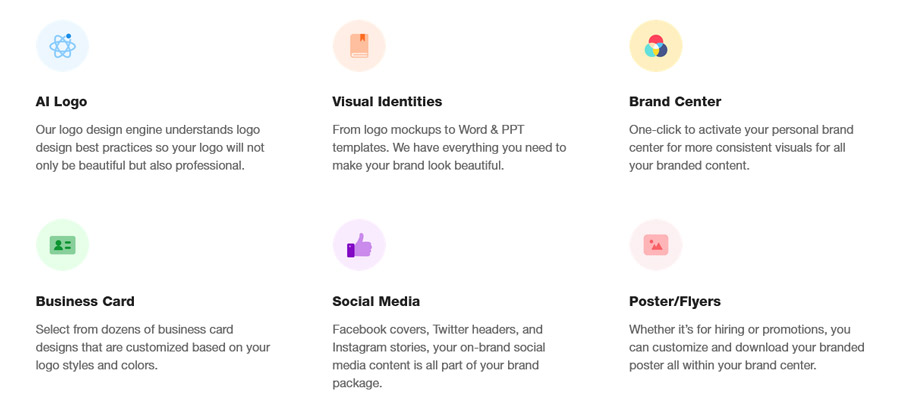 The AI works as fast as you can enter the info about your company. However, the specifics are not given for an accurate timeframe.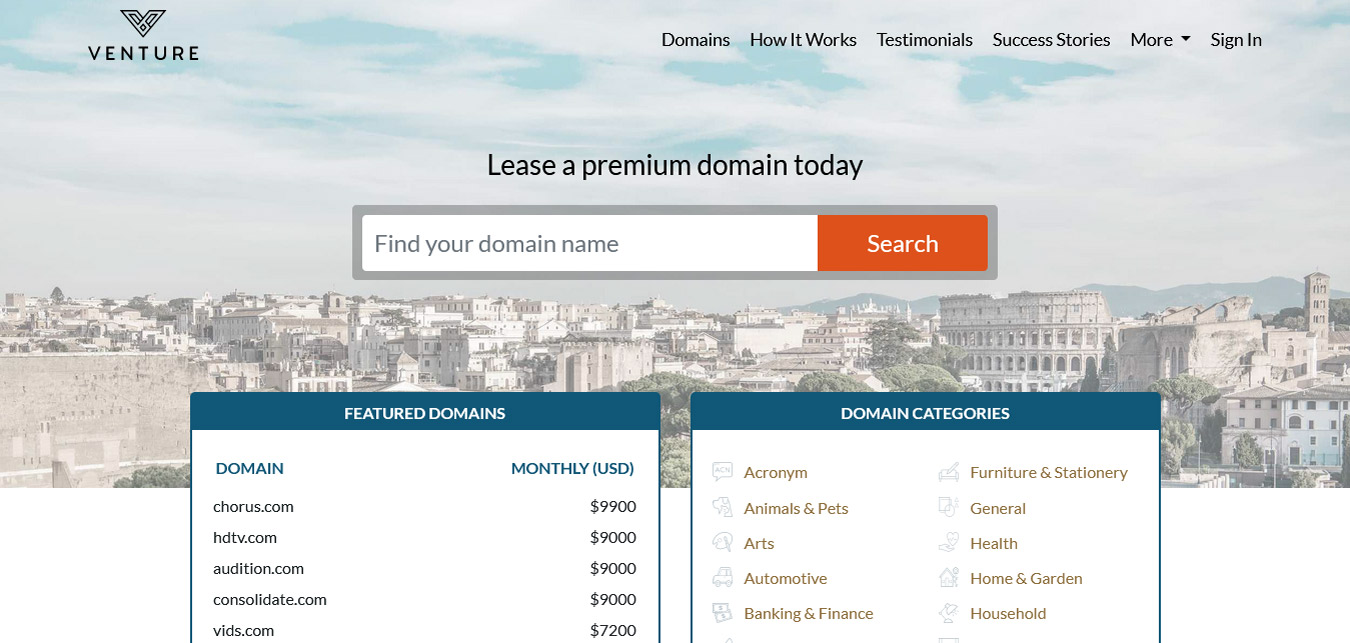 Meet Venture
---
Venture diversifies itself into two sectors: logo design and domain creation. The logo design side is tasked to make a fantastic logo for your brand that resonates, while the domain group take your company name and make it easily rememberable as a web address. Both work in concert attacking your brand from two sides.
Because it is more involved than most design companies, they want you to do the last thing first. Let us explain:
Is Venture right for you:
Past the logo, the right domain is your second salvo into the hearts and minds of your customers. They want to find you online easily and the right domain ensures that. Have you ever had trouble finding a company with a domain that was less than obvious? Don't be that brand.
The go well beyond brand logo design. They also know how internet traffic works and how to manipulate it. And they do it for a nominal fee that you can write off on your business taxes. They want to teach you to be a good steward. This means giving you more knowledge than when you arrived to start your brand recognition process. Knowledge is power, and power is awesome.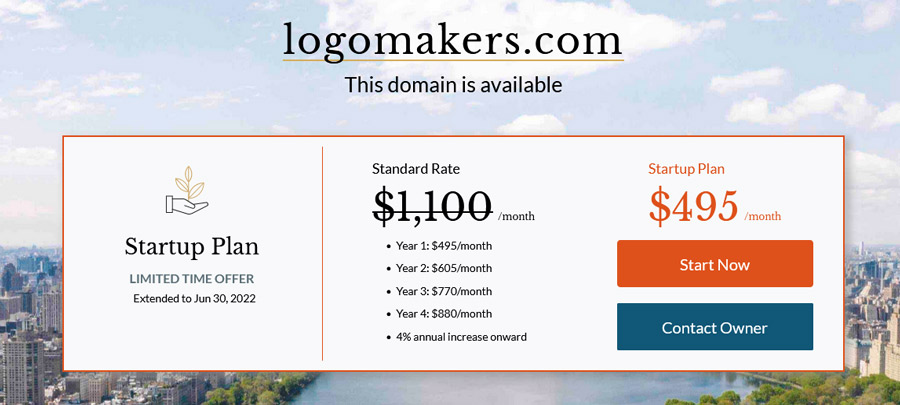 They have one plan and for a limited time it is more than 50% off. This limited time offer will increase by about 4% every year so get your plan under way right away. The Startup Plan is $495 a month, down from the standard rate of $1100 a month. One heck of a bargain.

There are no specific times for turnaround on the site.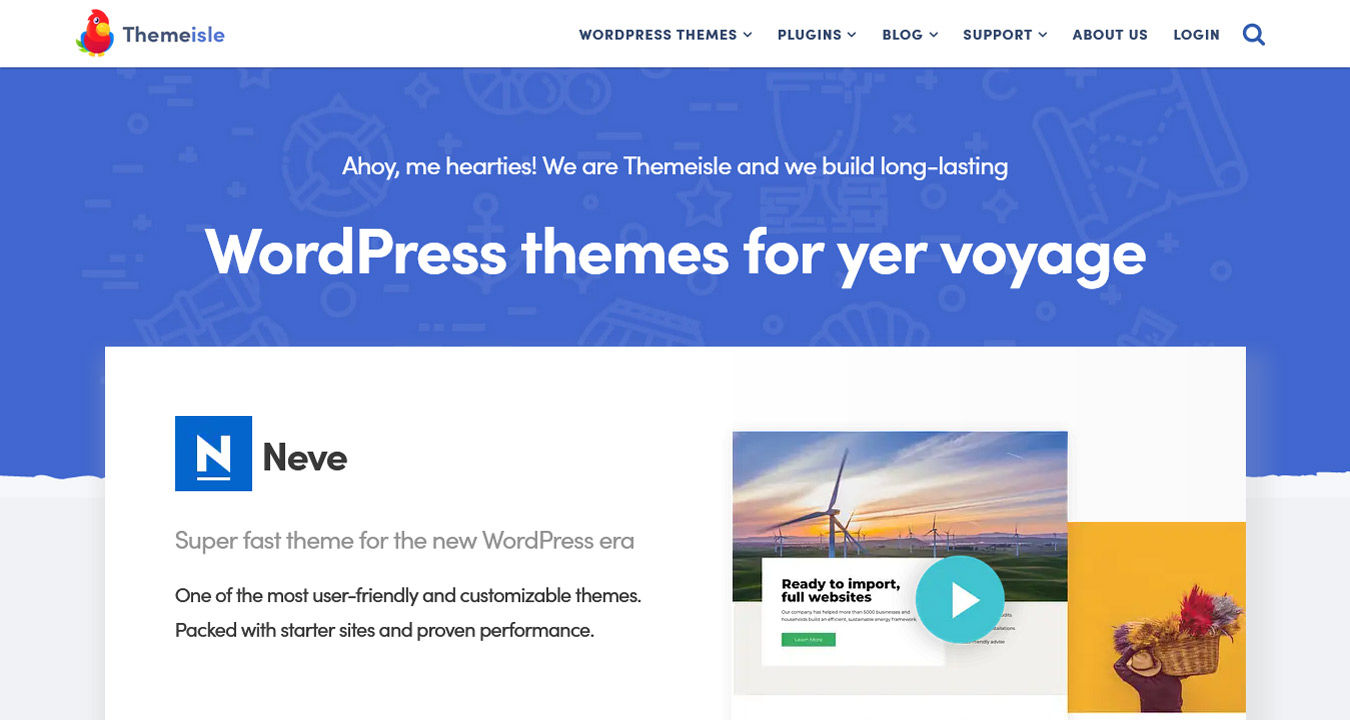 Meet ThemeIsle
---
While many logo companies use their own programs to interface with customer sites, ThemeIsle prefers to build with WordPress, the most common site building tool on the market. This helps them to connect easily with customers and integrate their themes with ease.
Using WordPress, ThemeIsle creates more than just logos, but themes to encompass your entire website series. Say your brand is sports-based. Instead of a picture or graphic that tells who you are, they provide an emersive theme that shows your brand in the light you wish it to be seen, giving the customer a full-spectrum experience. But all of this starts with a click on their contact link. The specifics are not given.
Is ThemeIsle right for you:
How do you want your traffic to respond when visiting your site? Will they be bored? Will your site be cliché and uninspiring? Or will they rave and tell others? The creative team at ThemeIsle is in the business of making themes that draw the eye and excite the senses. Is that what you are looking for?
What makes ThemeIsle awesome:
For one, they are designed around WordPress architecture which will mesh with most sites. But what really sets them apart is their talented and comprehensive theme ideas that can adapt to your business brand with ease and give you the attention you seek. They make your brand pop in a very real way. And notoriety is always awesome, especially in business.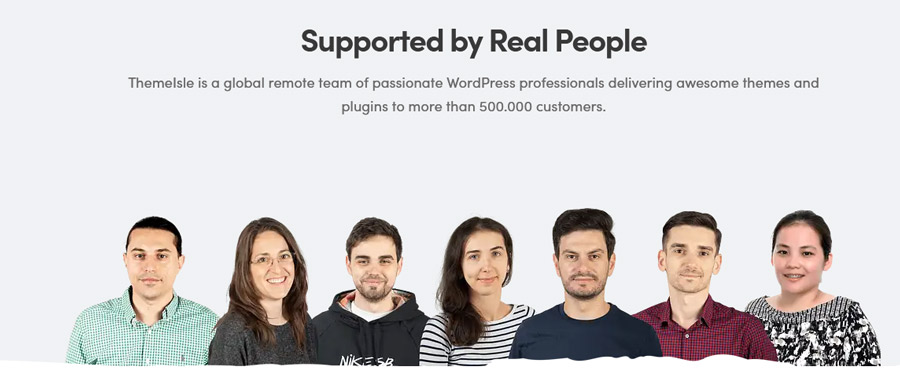 There is no specific pricing on the site.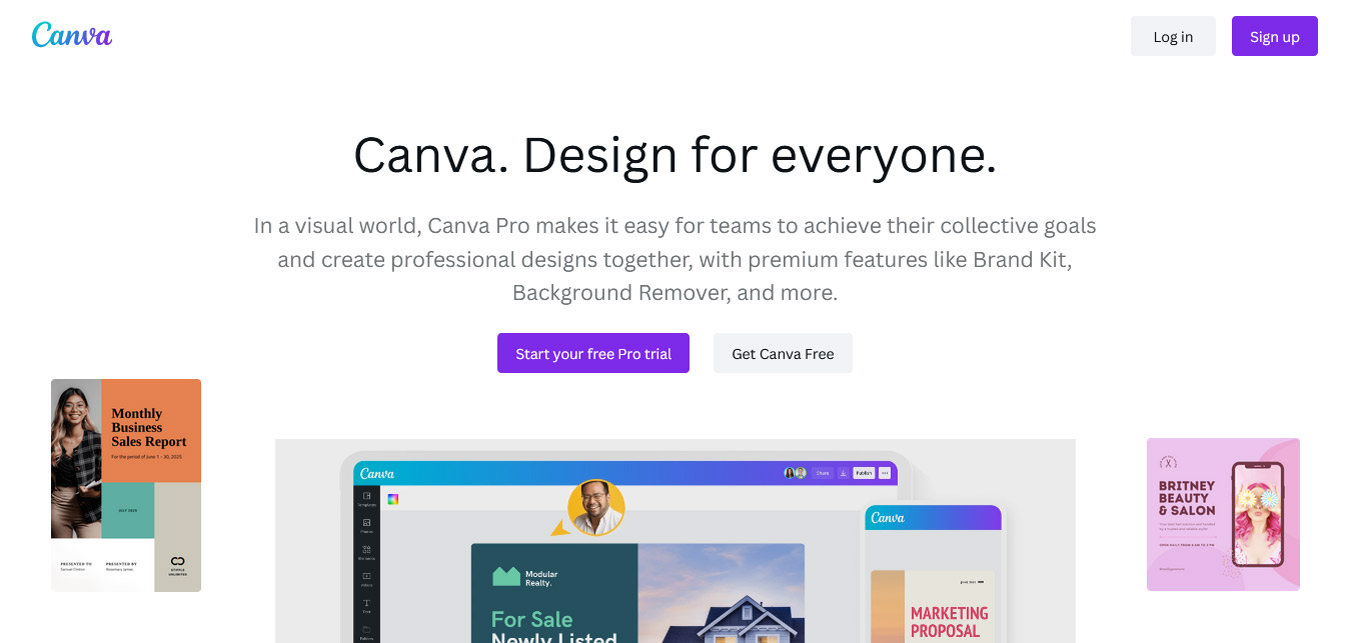 Meet Canva
---
By and large, Canva is an assistant company that helps creatives within a company interface so they can collaborate with more efficiency. They strive to help teams achieve collective goals and create professional designs with a series of available tools on Canva's platform.
To initiate a program with Canva, click on the button marked "start free pro trial." In this you will get the steps to start your own Canva experience. This is also where you can pick your package, or even select a template that will work if you need something premade quickly.
As a business owner, time is finite. Canva takes this into account and has a selection of templates to really punch up your website and make it memorable. It can be a process to build a website and often frustrating. With a Canva template, just add and fill. Easy to make, fun to deploy.
What makes Canva awesome:
Canva has made templates for some of the most prolific companies you already know and love. Companies like PayPal and Danone use them often for site work and thematic upgrades to stay relevant and ambitious. And they offer a free trial to give you a sense of how their ideas can help your business. Free is always awesome.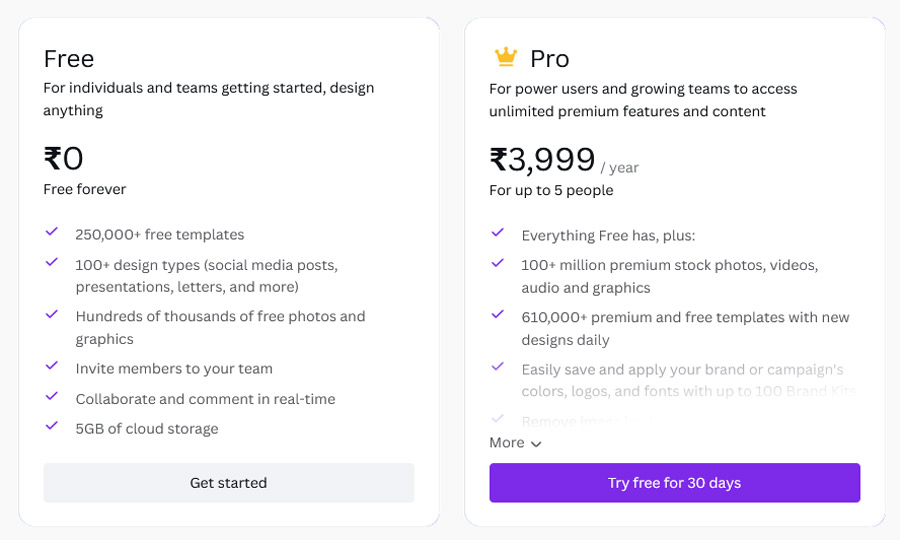 Canva offers three packages, but the pricing is not listed. For those just walking in the door, Canva free is you best choice, but it has limited features. Canva Pro is the most popular and its feature package offerings is comprehensive. And for large enterprises, we suggest Canva Enterprise, the most involved of the Canva packages.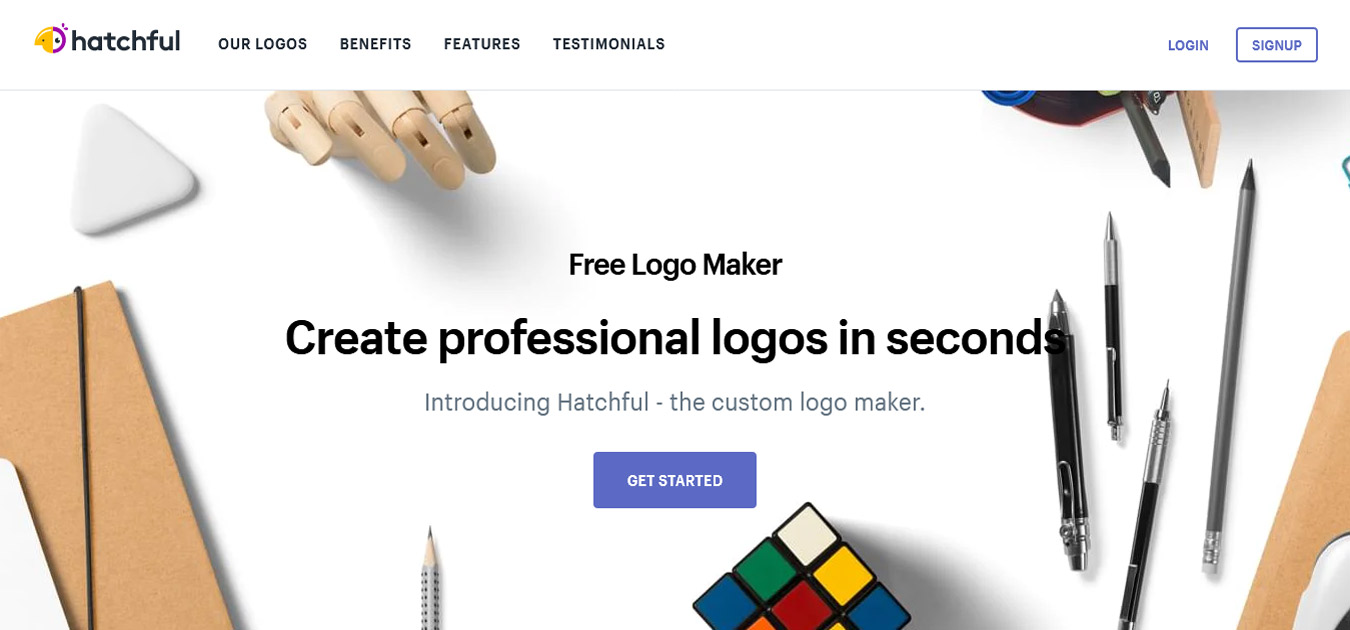 Meet Hatchful
---
Hatchful is a logo maker for business on the go. They can create logos from a series of available templates and can even give you the tools to create your own logo from scratch. Be involved in the brand recognition process.
It is very rudimentary, but that means it is very user-friendly.
They get to work and produce some logo themes you are sure to love.
Is Hatchful right for you:
If you like a simple to use platform that will get you results in a short time, then yes. They are waiting for your information and have creatives at the ready to get your brand identity logo underway. Just a click here, a few words there, and boom, you have your logo. Neat, huh?
What makes Hatchful awesome:
Its simplicity is a huge benefit, but something more, they give you access to free social media assets to connect with your business followers. You not only have a brand and a website, but also the high-resolution visuals that make business cards and merchandise a treat to see.

There is no information about the Hatchful pricing guide, but it does say you can make a logo using their platform for free. Beyond that, the site is very limited on details.

Since some of the work is in the hands of the business owner (you), no turnaround time can be specified.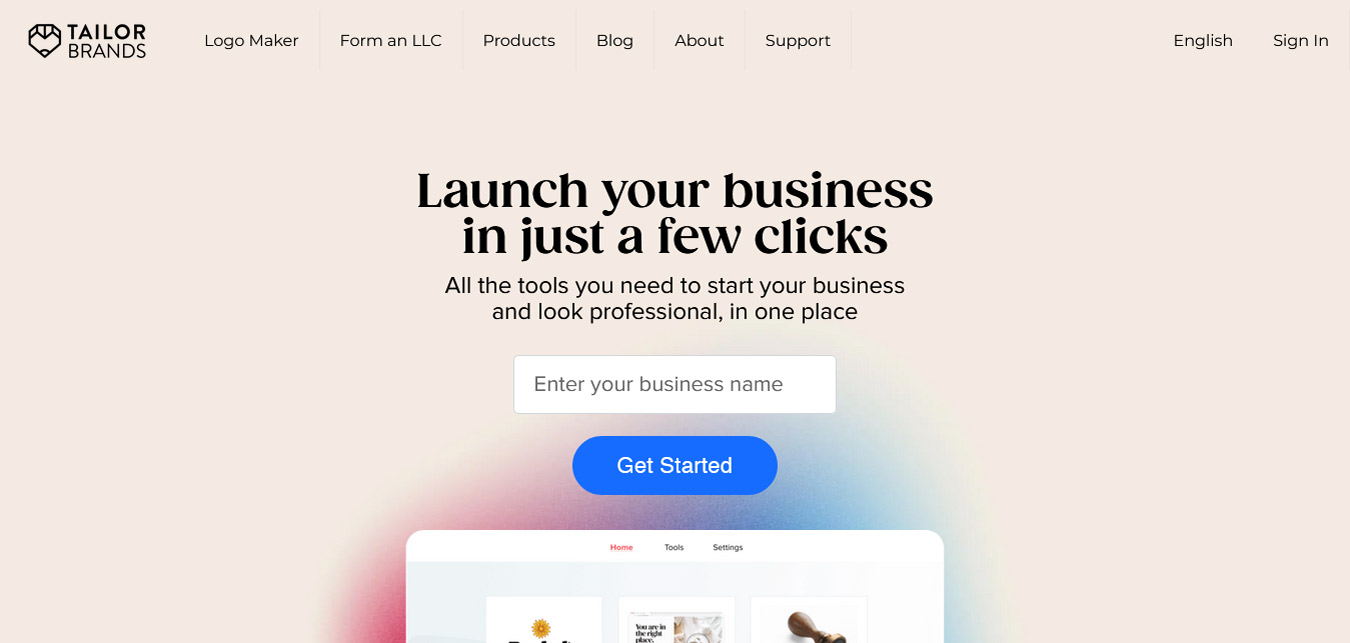 Meet TailorBrands
---
TailorBrands uses an AI-powered tool to create a logo and style for your brand, matching it perfectly with not only your business, but your industry. It doesn't matter if you are nested in social media or have an online presence that doesn't use followers for promotion, they are ready to get creative for you.
In 6 easy steps you will go from obscurity to fame, from "who?" to "WOW!" Let us walk you through it:
Is TailorBrands right for you:
Whether you want a logo that grabs your audience or something just to signify your brand on a business card or stationary pages, TailorBrands is ready to deliver. They work fast, they use AI to have max efficiency, and they want to give you the perfect options so you will always come back for more.
What makes TailorBrands awesome:
Innovation starts with the tools used in any business. TailorBrands wishes to be the go-to source for speedy brand logos and uses AI to do so. Yes, t the human element is minimal, but with AI, revisions are almost nonexistent, making your logo the easiest choice for your business needs. And, you can try it for free.

All they mention is that you can try it for free. No specific package information is offered.

The initial logo designs once all the information is inputted takes all of a minute. However-customization can take a little longer. So, the actual turnaround is not quantifiable.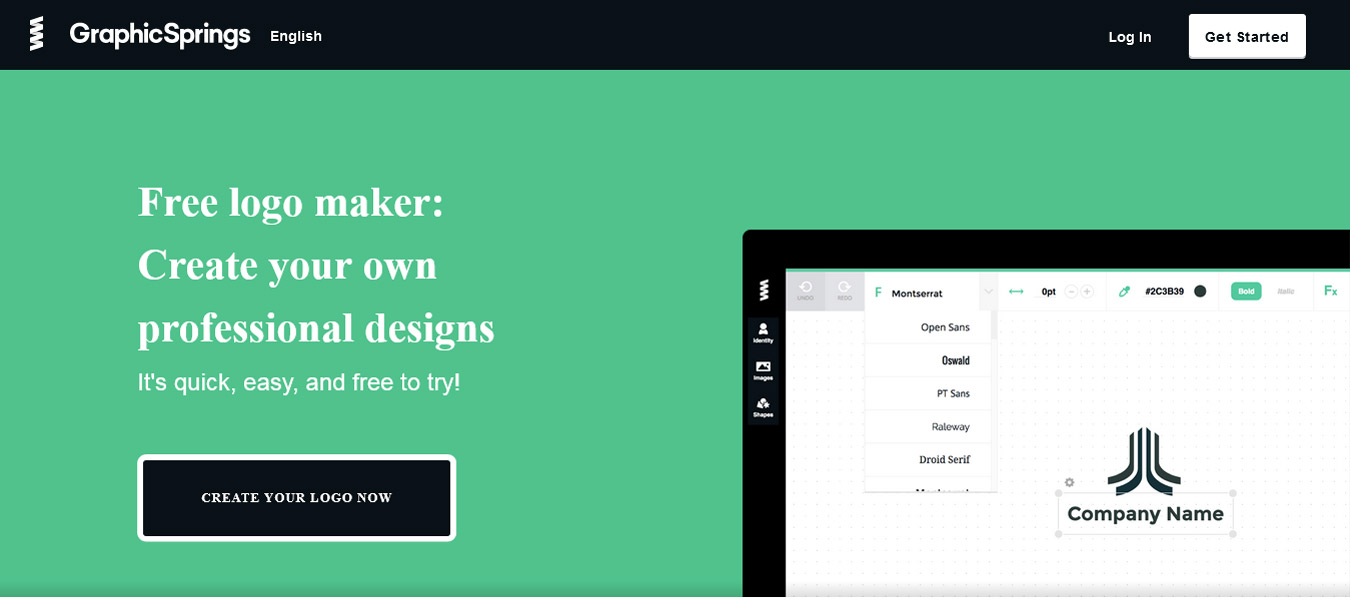 Meet GraphicSprings
---
GraphicSprings is a free logo maker that allows small business owners, startups, and non-profits to create professional business logos in no time. They know that your budget is tight when starting a new business and offer their free services to keep it fair on the business landscape.
How GraphicSprings works:
The process is similar to other logo maker sites, although specifics are not offered on the GraphicSprings site unless you initiate a logo design. From what is offered, it looks like you will click "create your logo now," give them your details, make some custom tweaks, then download the finished product. They also offer logo branding support. It's all very user-friendly.
Is GraphicSprings right for you:
For those who love a free program with a very easy to use interface, it is absolutely your jam. They have a creative team that is hungry for new brands to empower with their designs. And their services professionals love to help new business owners put a new and exciting brand on the map. Is that you?
What makes GraphicSprings awesome:
Two things come to mind. The free logo design platform is a huge upside to using them for your brand logo, but free is only worthwhile if it is easy to operate. Guess what? It is. The platform is user-friendly, so everyone from a novice to an old hat professional can point and click their way to a high-resolution, high-quality logo.

No pricing is offered on the site.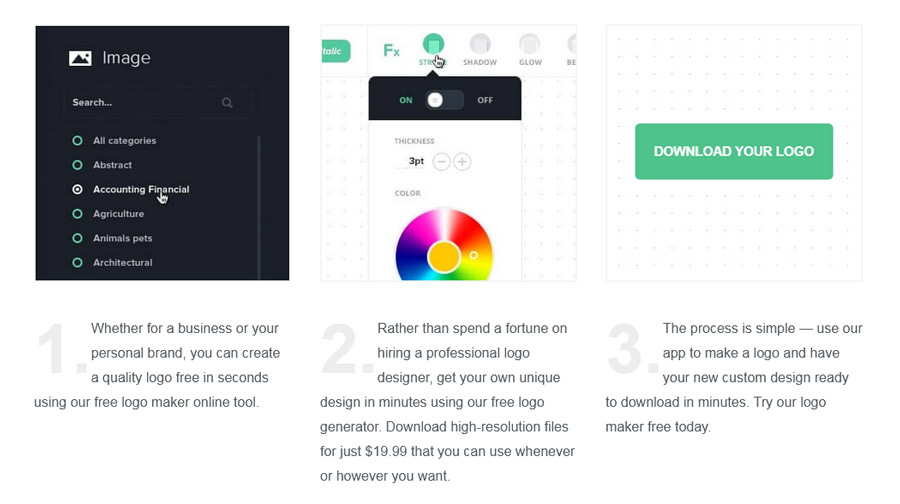 No turnaround is listed on the site.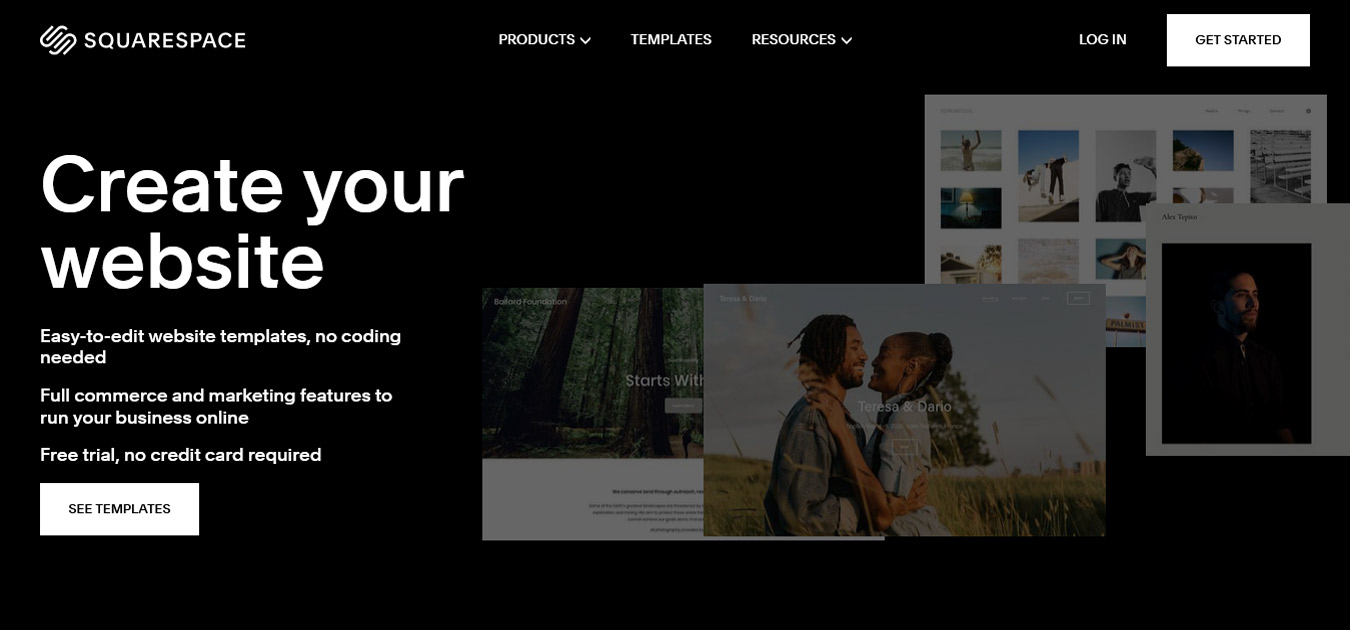 Meet SquareSpace
---
SquareSpace believes in the power of individuals. They exist to help people with creative ideas to stand out and succeed. By creating a modern platform, they enable millions to build a brand and interact with customers in a impactful way.
Their interests is in web site building and marketing. They offer templates to get you started as well as a free build site for your convenience. The power is in your hands.
Don't forget email campai