99Designs is a resource for people looking for web and graphic designers. The platform connects those looking for a design to the artists who can create logos, web designs, illustrations, graphics, and so much more.
My Honest Review of ManyPixels
When it comes to your business's design needs, you want a designer you can trust. It's important for a designer to know your brand and understand your vision. When a designer doesn't do this, your sales, traffic, and marketing can all suffer as a result. 

More and more companies are creating a business model that offers designs from a creative professional that learns your brand. One of these companies is ManyPixels. With ManyPixels, you can forego hiring an in-house creative team and instead outsource this work directly on their platform. 

While it may sound too good to be true, it's not! Companies across the world are turning to these unlimited design service platforms and maybe it's time for you to do the same. 

Read on below to learn more about ManyPixels and find out if this is the creative solution that you've been looking for. By the end of this review, you'll be able to determine whether this platform makes sense for you and your business. 
ManyPixels is careful to not advertise itself as an unlimited design service because what makes them unique is that they cater to clients with limited requests. Unlike other platforms that target clients wanting to complete as many projects as quickly as possible, they have a slow and steady approach that focuses on their designers learning your brand. 

If you are looking for unlimited design, they still have a plan that offers this, but their bread and butter is working with clients who don't need as many projects completed. That's because their niche is pairing you with one, devoted, designer who learns your business fully. While it's a different business model, it works, and they have an extensive portfolio of high-quality and cutting-edge work to back their model up. 
How does ManyPixels work?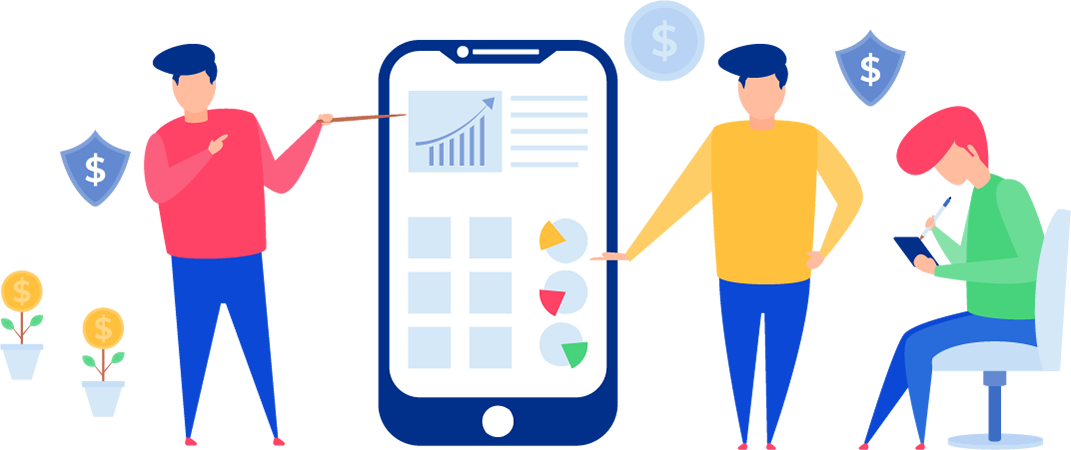 While ManyPixels' process is not unique to this project design space, they pride themselves on matching the best designers to each client. That's why you'll find that the output of work you receive is directly correlated to the project brief you fill out. 
Whichever plan you decide to sign up for, you'll want to follow the steps below to get started:
Visit either their website or mobile app to sign up and share details about your brand. 
Once you provide your brand details, then you can subscribe to whichever plan you prefer. 
As soon as you subscribe to a plan, then you are ready to start your first project. Create a detailed project brief that clearly outlines your inspiration and vision. 
Based on your completed project brief, ManyPixels will assign you a designer to work on your project. It's important to fill out the project brief thoroughly because they will assign you a designer that best meets what you outline in the brief. 
The designer you are paired with will start to work on the project and send over their work. Once they send it along, you can either accept and finalize the project, or ask for free revisions. 
After the designer submits the work which you are ready to approve, you can finalize the project to receive the source files. You can then download these files and use them however you like! 
Even though ManyPixels has a different approach than other design service platforms you will come across, their model works. They have completed over 125,000 requests for more than 3,000 clients and when you log onto their website, you'll see many of these raving customer reviews for yourself. 

What I found was that their approach is more personalized than other companies, focusing on matching you to a designer that is best suited for your line of work. This designer takes the time to review your brand, and any inspiration you have sent along and takes an interest in your company. This resulted in designs that required few revisions and blew me away. Their slower approach shows that they aren't just burning and churning, and instead creating a unique, personalized design. For my business, I don't necessarily need every project to have as much attention to detail, but for larger projects, I certainly appreciated this attentive eye!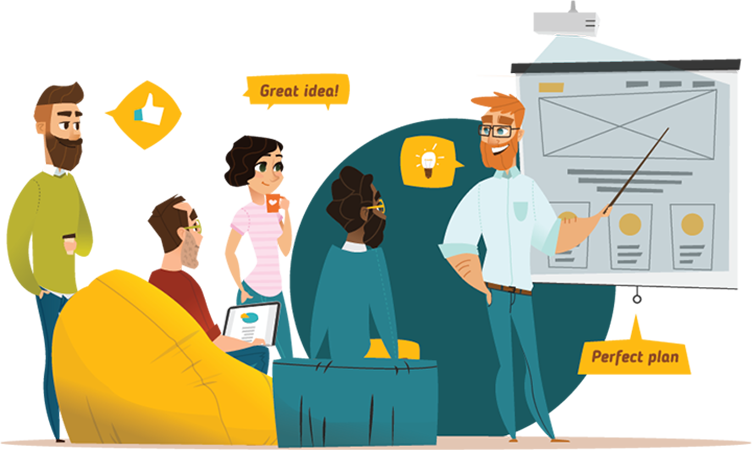 ManyPixels' pricing structure comes in the form of three plans: the Advanced, Business, and Dedicated Designer. The cheapest plan is the Advanced Plan for $549 a month. With this, you'll receive at most one project daily and projects are subject to a 1–2-day turnaround time. Their next tier plan is the Business Plan for $899 a month. This will get you two projects a day with the same turnaround time as the Advanced Plan. Their next plan, which is their most popular one, is the Dedicated Designer Plan. This will allow you to collaborate with your designer in real-time and as you continue to work with this same designer, they'll become an expert on your brand. With this plan, you'll get same-day delivery and real-time communication through Slack. 

All three of ManyPixels' plans provide you access to their full suite of design services including logos, websites, illustrations, graphics, book covers, social media graphics, brand guidelines, and more. Beyond that, every plan comes with a 100% money-back 14-day guarantee. 

If you want to cut down costs even further, you can opt to be billed quarterly or yearly, versus monthly. This will save you 10% if you bill quarterly and 20% if you bill annually. Their pricing is catered to larger-scale businesses, rather than start-ups or smaller companies. And, if you want to add a second designer to help work through projects, that will come at an additional cost you will need to account for. 
How long does ManyPixels take?
ManyPixel's turnaround time is aligned with competing design service platforms. After trying out ManyPixels though, I found that the turnaround time varies based on the scope and complexity of the project request I submitted. 
Simple tasks (such as social media graphics) were turned around typically in one day.
Complex tasks (like graphic design) were turned around in two days for the most part. 

The fine print with these turnaround times is that they are strictly estimates and it all depends on how specific, and large, the project is. If you need multiple revisions, that will also reset the clock and will take longer for the project to be finalized. For an additional cost, you always have the option to add on a second designer to work on other projects. Doing this will allow you to have more project requests completed quicker. 
Tips for starting a project with ManyPixels Successfully
With ManyPixels, it all comes down to your brand overview, inspiration, and project brief. Since the project managers use this to pair you with a designer, if you don't fill out all this information thoroughly, you risk being paired with a designer that is not best suited for you. 
When it comes to filling out your project brief, consider following these pointers:
Be clear and concise. Even using bullet points helps to clearly outline what you are looking for. 
Tell the designer what motivates your choices, rather than just sending a bunch of inspiration links without an explanation. 
At the same time, you'll also want to inspire similar concepts that you have liked. But just like explaining what motivates your business and design choices, share why you have selected those files as inspiration. 
Set your expectations with the designer. Share whether you are looking for a quick touch-up, a thorough redesign, or a completely brand-new design. 

When you take these steps in the design brief, you are creating an accurate roadmap for the designer that outlines the objectives and strategy of your project. The more you share, the more pleased you'll be with the projects you receive back. 
I found that the designers I worked with took an interest in my brand and were extremely attentive and responsive. Having access to a direct dialogue back and forth with the designer allowed me to provide feedback and receive a design that accurately fit in with my brand. What I found though is that without being on the Dedicated Designer Plan, I had to go through this educational process with every new designer for a project and I spent more time educating designers on the brand and project vision, than on reviewing submitted work. Their platform is certainly not catered to businesses looking for a high quantity of projects completed, which I prefer more than this slower approach. I can see how this would be beneficial for larger companies but when projects are straightforward, it felt like I could receive projects back quicker from competing design service companies. 
Pros: Here's what I like about ManyPixels
Cons: Here are the only things I don't like about ManyPixels
Alternatives to ManyPixels
ManyPixels has a unique model focused on limited projects with a dedicated designer, but if you want to go a different direction there are many other platforms you can explore. These competing platforms offer unlimited design requests and come at an affordable cost. Each has its niche, so check out each of the alternatives below to learn more: 
Flocksy: The biggest argument for choosing Flocksy is that no other company will bring you as many services (beyond graphic design) at an affordable cost. They cover project needs all over the board from graphic design to copywriting, to web design and development, to video editing, to voice-over work, to SEO. At this affordable rate, you have access to an unlimited number of revisions and projects each month – and these projects can be for different services. So, whether you want a voiceover project completed, or a copywriting one, you can get both for a flat, monthly rate. 
Creato: If you care about a company's publicity, then Creato is a great option for you. They have slightly longer turnaround times (about 5-10 business days) but they have been featured in The Huffington Post, BuzzFeed, Entrepreneur, and Just Creative, and have partnered with WordPress and Squarespace. Their model aims to build complete brands for companies across the globe. To do this, they go beyond their brand design, graphic design, and website design services to also offer advertising and communications work.
Delesign: Delesign's offerings are specific to animation, website design, illustration, video, and photo editing, but if this is all you need, you can sign up and receive unlimited projects and revisions. Their team consists of experienced and even senior-level designers – so no matter how large or small your project is, you will always know it is being worked on by a professional.
Fequently Asked Questions
ManyPixels is legit and over 3,000 customers have been served! They offer a variety of plans and a money-back guarantee so you can try them before you buy. Like fellow companies, they provide you with vetted designers for a flat, monthly fee so you never have to worry about hiring or contracts again. As soon as you submit a request, you'll instantly be matched to a designer that is best suited for you, and you'll receive designs back in 1-2 days (as long as it isn't an illustration project). 
A design service platform outsources a business's design needs. Instead of hiring an in-house creative professional, these companies outsource the work to their team of experienced design and freelance professionals. When they do this, you can cut costs by leaving your design work with one of these companies and receive designs back within days for you to approve. As you work more and more with a company and designer, they will learn your brand better and better and it'll almost be like that person is a part of your company – without the stress of having them be in-house. 
If you have limited, complex projects that need dedicated eyes on them, then yes. If you have multiple projects that are quicker to produce, then there are probably other companies out there at a better price point for you. ManyPixels is catered to businesses that want to build a relationship with a designer, rather than a business that wants a high quantity of projects produced that don't require as much attention. If you prefer a dedicated designer regardless though and have the budget to add multiple extra designers to your team then ManyPixels can be a great choice for you! 
Leave your own review of ManyPixels!
Honest, accurate first hand reviews only. When possible please link to the project results you are leaving the review for.
{{ reviewsTotal }}
{{ options.labels.singularReviewCountLabel }}
{{ reviewsTotal }}
{{ options.labels.pluralReviewCountLabel }}