Logo Design Magazine is a community authored publication focusing on anything remotely related to logo design. To put it simply, we love logos.
Hot Off The Press

In February 2021, we've seen several companies rebrand their logos to symbolize how they're moving forward in the next year of the pandemic. Will we see more of the clean lines...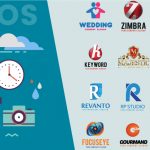 Although the trend in recent years has been towards simple and modern logos, many successful brands are identified by their...
Reviews and Recommendations
Logo Design Inspiration

• What To Do When It Gets Down To Your Final Logo Choices How To Really Look At Your Audience Tips For Picking Out The Perfect Logo It's the end of your...

What To Expect In The New Year With Graphic Design How Did 2020 Shape Graphic Design In The New Year? The Top...