Logo Design Magazine is a community authored publication focusing on anything remotely related to logo design. To put it simply, we love logos.
Hot Off The Press

Why it's important to know the history of graphic design and who influenced it.Why it's crucial to know these designers by name and know how they impacted graphic design. A look...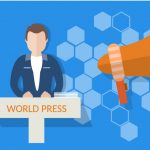 Gmail changed their logo and users didn't react well to the change. Why did Google decide to change the logo? Will Google...
Reviews and Recommendations
Logo Design Inspiration

• What To Do When It Gets Down To Your Final Logo Choices How To Really Look At Your Audience Tips For Picking Out The Perfect Logo It's the end of your...

What To Expect In The New Year With Graphic Design How Did 2020 Shape Graphic Design In The New Year? The Top...