Logo Design Magazine is a community authored publication focusing on anything remotely related to logo design. To put it simply, we love logos.
Hot Off The Press

Planters rebranded their 115-year-old brand, including reviving the iconic mascot, Mr. Peanut, who was killed off last year during the Super Bowl The brand also dropped a new campaign, giving...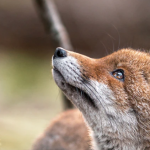 If you're just entering the graphic design industry then you may be a tad bit confused at all the hardware...
Reviews and Recommendations
Logo Design Inspiration

Image sourced here Whether you're a die-hard Marvel fan or not, I think we can all agree that Marvel is one of the most iconic brands of their time. Marvel...

We hear about famous graphic designers all the time, but few of us actually know their accomplishments and their story Let's...

Creative block is common in graphic designers, and sometimes it's not as easy to get out of it as people...

Every year we see amazing redesigns from companies that have decided to give their company a refresh in the new...

A new year means fresh starts and new beginnings for everyone, including business industries. The great thing about a new...

We're considering the old and new logo designs for a housing organization, an organic ice cream company, and a national...
If you've been in the world of graphic design for more than a minute you'll already have heard some of...