Logo Design Magazine is a community authored publication focusing on anything remotely related to logo design. To put it simply, we love logos.
Hot Off The Press

If you've decided to create your logo then no doubt you're looking into what tools will help you get the job done effectively and most importantly, won't cost you more...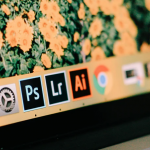 In 2020 Adobe Creative Cloud decided to take the step and rebrand their company from the same logo that they've...
Reviews and Recommendations
Logo Design Inspiration

Alexey Efimenko is a graphic designer and web designer from Kiev, Ukraine, whose designs make a major impression. Efimenko has designed for law groups, for virtual reality conferences, wineries, and many...

Just as everyone has their idols that they look up to, those in the graphic design industry have those that...