99Designs is a resource for people looking for web and graphic designers. The platform connects those looking for a design to the artists who can create logos, web designs, illustrations, graphics, and so much more.
My Honest Review of Flocksy
When you're starting your business or going through a rebranding, designing the right logo is crucial. Since it can take weeks to work with a traditional graphic designer, online services with a fast turnaround are extremely appealing. Do Flocksy services offer better, faster graphic designs? Let's dive in.
Flocksy is a creative services platform that offers unlimited graphic design, video, copywriting, and illustrations for a flat rate. There are two plan tiers based on what your company needs. At Flocksy, they assign your project to a creative from a group of pre-vetted candidates.

Flocksy not only provides logo design but also offers several other graphic design services as well as copywriting and video. These services are all included in the Access plan, in addition to web and app design, GIFs, and voice-over work.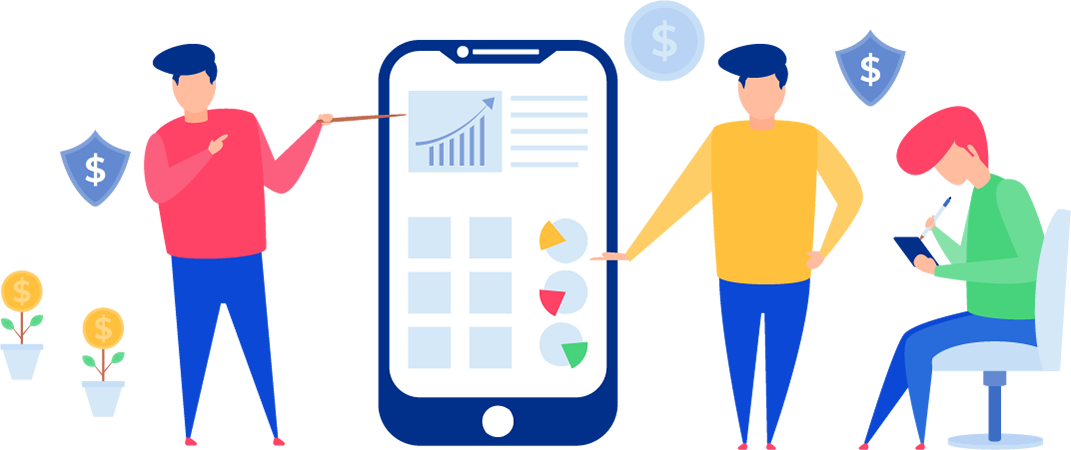 The Flocksy platform and pricing are very upfront and straightforward. Whether you need a graphic designer, video editor, copywriter, or voice-over artist, you submit your projects the same way and can monitor them all from your dashboard.

1. First, determine which plan is right for your business needs. No matter which tier you choose, you'll be assigned a Project Manager to help you use the platform and keep you informed about your project status. They'll be there for you if you have any questions.

2. Once you set up your account, you can create your first project brief. You can choose from copywriting, graphic design, video, etc., and then specify what you need in the brief.

3. When you're creating your project, you'll also be able to add brand buckets. These allow you to organize all your brand guidelines and material in one place. These files can include previous logo designs, a brand guide, color palettes, or whatever you need. The buckets are essentially like having a Google Drive folder for your brand assets.

4. Once the project is created, you can sit back and wait for results. If the Flocksy team has any questions they'll promptly let you know or start working on your project.

5. As your creative works on your project, they'll send you updates and ask any questions they might have to ensure they're meeting your expectations. Best of all, thanks to the Zapier integration, you can get your updates wherever works best for you. Slack, Trello, Microsoft Teams, etc.- they're all available. If you like Slack, Zapier can help you manage projects through their channels. If you like Trello, Zapier can make new cards every time
you start a project.

6. When your project is done, you'll get the final files from your creative and be able to leave feedback or ask for revisions. The best part is you'll be able to invite back creatives you enjoy working with. These long-term relationships allow you to build rapport with your creative. They'll get to know you and your work, creating a smoother experience during each of your subsequent projects.
The work that comes out of Flocksy is high quality. Because Flocksy pre-vets all their creatives and ensures they only hire the best talent, you can count on them for a quick turnaround and work you can be proud of.

On the site, you can see examples of their work. The logos range from crisp and clean to elegant and soft. There are also several infographics and website design images. Because there are so many different types of people working on the projects, Flocksy can handle almost any design style or need.

Overall, Flocksy is all about quality. If something isn't perfect the first time around, they allow unlimited revisions, and the creatives regularly ask questions to ensure they understand exactly what you need from them. It's hard to find that type of dedication to quality from a typical freelancer. It's like having your own in-house team without paying for the full-time employees.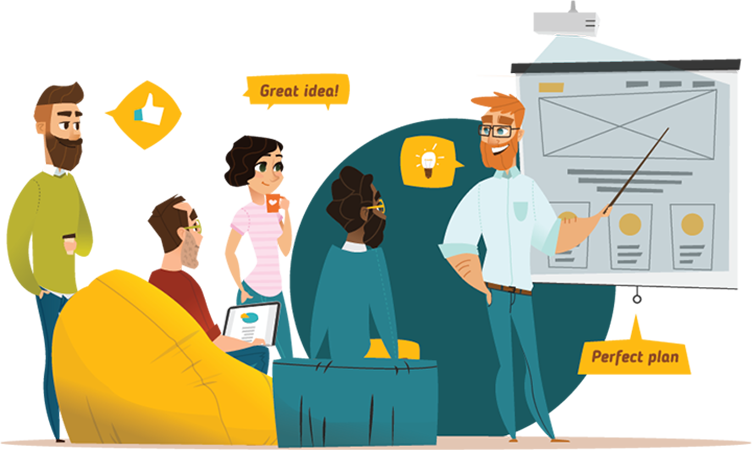 Flocksy offers two pricing tiers with a fixed monthly payment on both tiers. You can choose from the Team Plan and the Access Plan, and you can also choose to sign up for a quarterly or annual plan.

The Team Plan is $495 per month ($445.50/mo if billed quarterly, $420.75/mo if billed annually) and provides copywriting, design, and illustration options. It gives you five active users, one active project, and five brand buckets.

With the Access Plan, you get a lot more. The Access Plan is $995 per month ($895.50/mo if billed quarterly, $845.75/mo if billed annually), and you'll get everything that comes with the Team plan as well as their voice-over and audio team, web and app design, and animated GIFs.

The Access Plan also offers email integration, 20 active users, and unlimited brand buckets, which means there's no end to the brand materials you can collaborate on.

No matter which plan you choose, you'll get a dedicated project manager and be using the same vetted creatives. So, while the plans might not be cheap, they're certainly right in line with other design services. And it also offers copywriting and video on top of the typical graphic design.
How Long Does a Project on Flocksy Take?
Flocksy is all about fast turnaround times and quick responses. When you create a project, you can expect a response on the same day. When it comes to projects, the average turnaround time is about eleven hours. This time can be affected by how complex the project is. However, you'll always be provided with an estimate of the completion date and regular updates from your creatives to see just how far they got that day.

Additionally, as you work with the same creatives consistently, you'll be able to enjoy a smoother, faster experience, which is something their competitors can't say as readily.
To use Flocksy successfully, it can be quite helpful to start at the top – your brief. Because this is the first and most-detailed point of contact with your team, it's beneficial to be as thorough as possible. By providing as many details as possible, you minimize the chance that a creative will have to ask you questions about your project. They'll be able to get started right away and get it back to you sooner.

Because Flocksy offers so many services, it can be important to include your brand messaging and style with each project in your brand bucket. That way, no matter which creative works on your project, they'll understand what your company is all about and who you are. The nice thing about Flocksy is that you can also include several reference images and websites for both graphic services and copywriting.

Including a few keywords and descriptors about your business can also help clarify what "feel" you're going for with your images or content. If you're looking to create a warm, "down-home type of vibe, state that in the brief.
Overall, Flocksy provides access to high-quality creatives who can complete your project quickly. While more complex projects do take longer, the work you get back is worth it. You also build a long-term relationship with your creatives, which can be invaluable. Moreover, Flocksy offers many services, not just graphic design or copywriting.
Here is the only downside to the Flocksy services:
There are several design and copywriting services that offer similar services as Flocksy. However, many of them don't combine those two offerings in one the way that Flocksy does. Some run on design contest platforms, while others offer a similar flat rate.

● Design Pickle – Design Pickle offers three-tiered plans for graphic design services. However, they don't offer copywriting or voiceover services. What's more, in their top-tier plan, you're paying well over what Flocksy charges for their Access Plan, and you don't get as much. If you need solely graphic design, the lower plans might be good options for you. But if you're looking for a well-rounded service, Flocksy is where it's at.
● Kimp – Kimp also offers unlimited design and three plans- graphics, video, and graphics + video. Their services are similar to Design Pickle. However, because they let you focus on either graphics, video, or both, it makes it easier for businesses looking for one or the other. Again, they don't provide copywriting services or voiceover work.
● 99Designs – 99 Designs is a graphic service backed by Vista. They allow users to work directly with creatives or start a contest. They can create graphics for logos, book covers, websites, and more. Again, they focus solely on design. Because of their contest and one on work, the service prices vary.
Fequently Asked Questions
There are a couple of questions you might have in your head before you start working with Flocksy. Here are a few answers to some of the most burning questions.
Leave your own review of Flocksy!
Honest, accurate first hand reviews only. When possible please link to the project results you are leaving the review for.
{{ reviewsTotal }}
{{ options.labels.singularReviewCountLabel }}
{{ reviewsTotal }}
{{ options.labels.pluralReviewCountLabel }}