My Honest Review of DesignHill [Updated for 2023]
DesignHill launched in 2014 and is a creative crowdsourcing marketplace for businesses large and small. The marketplace lets you source high-quality artwork from professional designers and independent artists. The company boasts a large force of designers from all over the world. They advertise having over 120,000 designers and artists from more than 52 countries. As a crowdsourcing platform, businesses can get a variety of creative designs from different artists and pick their favorite. 
How Does DesignHill Work?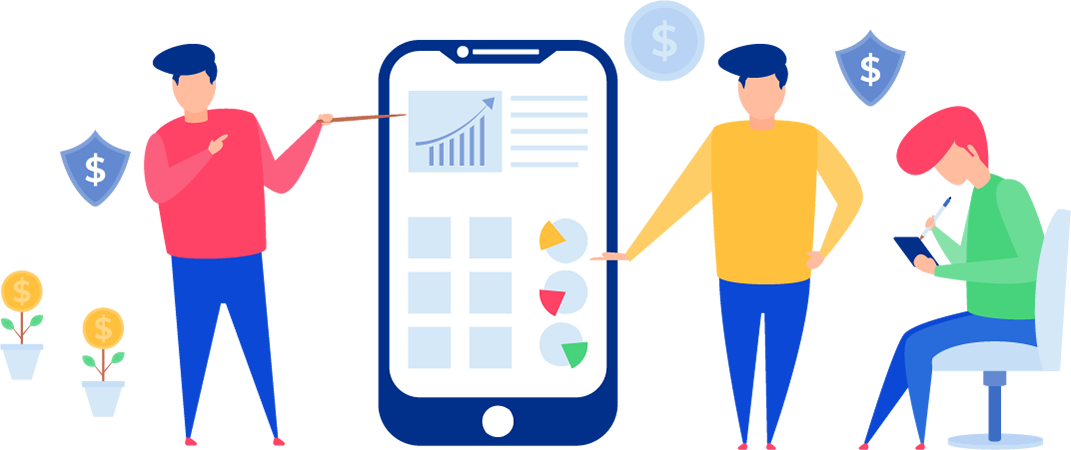 DesignHill works similarly to many other creative crowdsourcing marketplaces. If you have a project you need completing the process at DesignHill is simple and easy. They have artists that will work on almost every project type. They can do logo, website, PowerPoint, advertisement, illustration or graphic design, and so much more. There are four basic steps throughout their creative process. Before you can do anything, DesignHill will require you to make an account. Once you make it, you get started on your project.
1.      Complete a custom design brief. DesignHill asks you to fill out a project brief that includes everything the artists need to know about your vision. At this point, you should try to include as much information as possible so the artists can give you what you want. After you complete the brief, your design contest will start, the artists start sending you their artwork based on your brief.
2.     Browse the submissions and ask for revisions. As your design contest is underway, you can start browsing the various designs submitted. From these, you can ask the artist to make any revisions you want. For example, maybe you like the artwork, but you want to see it with a different color scheme. 
3.      Pick the winner and get your design. Once you find the design that is your favorite, you declare it the winner, and then you will no longer receive submissions. Once you pick the winner, the artist will send you the artwork in print, editable, and original files.
4.      Make sure you are 100% satisfied. DesignHill offers a money-back guarantee, so once you have your final artwork make sure you are satisfied with it.
A significant portion of the projects DesignHill crowdsource for are logo requests. Business and entrepreneurs often find their forever logos using the design contest organized by DesignHill. The company advertises that after starting a project, you will receive over 70 logo designs in as little as a week. They also boast they have over 70,000 professional logo designers in their talent pool. When you start a logo design contest, you can also buy packages that include social media versions of your logo or a full stationery set with your logo.
The process for logo design is the same as any other project type on DesignHill. You need to fill out a custom brief and then pick your favorite among all the submitted artwork. If your company needs a logo, then this service offers a cheaper and more efficient option compared to hiring a full time creative. The company also offers a free logo maker on their website. It employs design tools to help you create a basic logo that is free to download.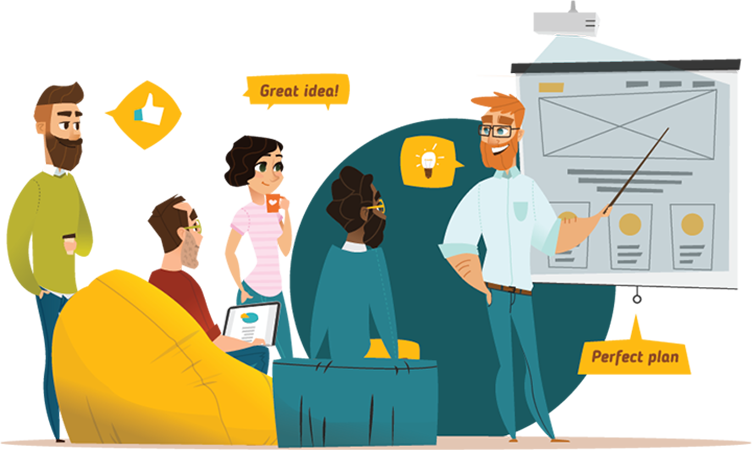 The pricing model is expansive at DesignHill. With all the different project types they do, there isn't an average price for projects. For example, the standard package for logo design costs $399, and for the same package, but web design costs $799. The one constant is that as you opt for more inclusive packages, the price rises significantly.
These packages increase anywhere from $100 to 300$ depending on how many levels you are jumping. There are some differences in the packages as well. For example, a standard package for logo design includes over 40 designs, "great designers," social media promotion, and newsletter promotion. The premium package, which is $300 more, includes over 80 designs, "exceptional designers," all the same promotions, but the addition of featuring your contest on the main page of design contests.
The expensive to you all depends on the project you want to complete. The package differences do not seem drastic enough to increase the price by $300, but it is nice you have the choice to upgrade if you want. I would recommend researching the type of project you want to complete on their pricing website to see how much it would set you back.
How Long Does DesignHill Take?
The turnaround times on their average design contests is roughly a week. The company advertises the same turnaround time for all of their projects. Each project type says you can expect over 70 designs in about a week. That is a high amount of designs available after only one week of artists submitting to your contest.
Tips for Running a Design Contest Successfully?
Put effort into completing the brief the first time. Many of these artists want to take your vision and turn it into artwork that is exactly what you pictured. They can only do this if you give them more than enough information. Make sure in the brief your specifications are concise and clear. More developed project briefs also attract better designers.
Personalize your profile. These artists want to know your business so they can give you a design that feels personalized to you. Most of their first impression will come from your profile. If it is detailed, an artist will know your business better and create artwork that feels like it came from your company. 
Stay involved and give feedback. DesignHill lets you give feedback and request revisions for all your submissions, and you should take advantage of it. You may find a submission you don't like until you ask the creator to change the color scheme. By giving feedback and requesting revisions, you are going to get high-quality artwork.
If you are using DesignHill, opt for the standard package or higher on your projects. I am not sure how they quantify it, but their different packages offer various levels of designers. They range, from good, great, to up to exceptional. I would imagine that the designers on the lower packages are not as qualified to produce stunning artwork for your contests.
Invite participants to your contest. With DesignHill, you, unfortunately, have to pay for this function, but it is still valuable for the outcomes of your contest. Artists you invite will feel more appreciated and respected for their skills. They will also work their hardest to live up to your expectations. 
I would look elsewhere for other creative crowdsourcing platforms. The pricing model makes too many cash grabs for basic services that should already be included. For example, excluding some designers based on the package, you buy defeats the purpose of a design contest in the first place. When you pay to crowdsource your new logo or website landing page, you should have access to a large talent pool. That's what produces such a variety of stunning artwork, not excluding the better-rated artists because you did not pay an extra $300. There are plenty of alternatives that do not exclude artist from your design contest.
Pros: Here's What I like About DesignHill
Cons: Here's What I Don't Like About DesignHill
There are many different crowdsourcing marketplaces where you can outsource your creative functions. I'd suggest investigating them before settling on DesignHill. Some of them may suit your individual needs and budget better. Many of them offer the same services as DesignHill, and in some cases, more services.
Video Review of DesignHill
Hello all, I am going to review DesignHill in today's video. The crowdsourcing creative marketplace is almost like any other marketplace you can use, but their prices seem higher and lacking basic features other companies offer. If you are looking to outsource your creative needs, I'll tell you everything you need to know about DesignHill in the video below.
Fequently Asked Questions
Yes! It is one of the larger creative crowdsourcing marketplaces. The platform started in 2014, and is now a global marketplace for entrepreneurs, as well as small and large businesses.
A design contest is a competition among graphic designers and artists. It is the newest form of creative development. The theory is that the competition inspires artists to give 100%, so the customer is getting the best designs.
You also get to provide feedback to the competitors so you can make sure you are completely satisfied with your design.
That depends on you. If you do not have a need or the resources for a full or part-time creative, then crowdsourcing on DesignHill could be the better option. Keep in mind that many different platforms offer a similar service. There's no harm shopping around.
Leave your own review of DesignHill!
Honest, accurate first hand reviews only. When possible please link to the project results you are leaving the review for.
{{ reviewsTotal }}
{{ options.labels.singularReviewCountLabel }}
{{ reviewsTotal }}
{{ options.labels.pluralReviewCountLabel }}