99Designs is a resource for people looking for web and graphic designers. The platform connects those looking for a design to the artists who can create logos, web designs, illustrations, graphics, and so much more.
My Honest Review of Designity [Updated for 2023]
Many companies are ditching the idea of having an in-house digital marketing and graphics team and shifting to virtual freelancers and design companies for graphic design and more. One option that is new to offering virtual, on-demand design is Designity. Most companies ask, "Is using Designity worth it?"
Read my honest review below to find out what's great about Designity and what's not so great!
What is Designity? Logos & More
Desiginty bills itself as "your on-demand virtual creative team," offering over eighty design and marketing categories. The company is a graphic design platform that provides logos, web design, digital marketing, and more. The name came from their brand culture of offering design work and the community of designers they bring together to work for their clients.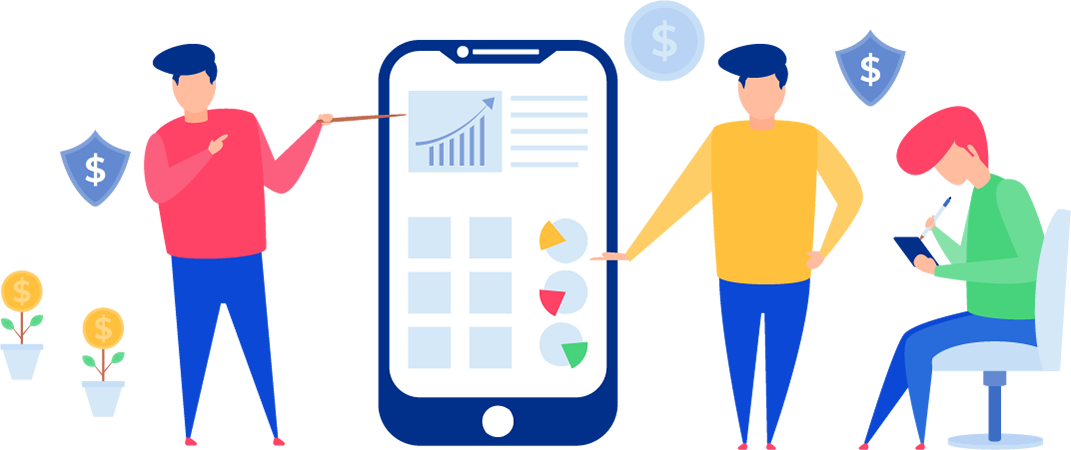 The Designity platform presents graphic designers, website designers, copywriters, and more to create logos, website designs, copy, and more. While their website is pretty vague on each step of the process, Designity works differently in that it starts with assigning a creative director and not with a focus on your projects.
Step One: You request a consultation call with a Designity agent who walks you through the platform and process. A video overview offers more information and walks you through getting the specific information you need for your work.
Step Two: Your company is assigned a US-based, vetted creative director as your single contact point. Designity assures prospects on their website that the appointed creative director has ten plus years of creative director experience.
Step Three: You introduce projects on your dashboard, and your creative director then assigns creatives to your projects. You receive a weekly call with the creative director and monthly check-ins from the customer success team.
One of the categories Designity specializes in is logo design and branding. The platform doesn't offer logo design contests. Instead, you add the project to your dashboard, and your creative gets to work on your project, starting with assigning a designer to design your logo.
Then your designer gets to work with the creative and the creative director, meeting with you throughout the process. The website doesn't detail much about their logo designs, but it offers a portfolio of samples to thumb through. Each project details the company name, description, scope of work, and project timeline.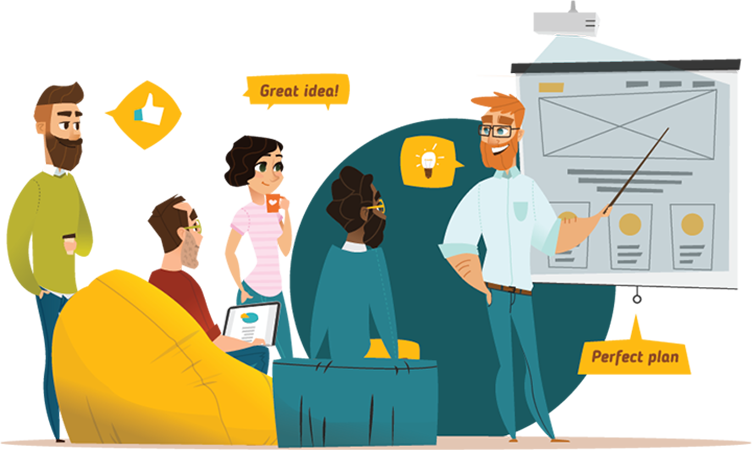 Designity charges a monthly plan rate, depending upon the package you choose, starting at $3000 for their essentials plan and $9000 for their premium plan. The higher the cost of the plan, the larger the team you are assigned. The cost of your plan also dictates who is assigned to your team and how quickly projects are delivered.
The company allows you to change the plan level depending on the amount of work you need at any given time. They also offer a two-week trial period to "test drive" their services. But this limits you to one large or two small projects. The work produced during that time "may not be used unless you decide to move forward with your plan," according to the Designity website. 
The Essentials plan for $3000 offers a designated creative director and US-based creative. Subscribers get unlimited requests and revisions, full copyright ownership, a weekly video call, and one person in attendance for the weekly video call. 
For $5,000 per month, you are assigned a designated creative director and two US-based creatives. You'll have two video calls with two people in attendance with your team. You'll get unlimited requests and revisions along with full copyright ownership. 
You'll need to commit to the $8,00 per month Premium plan for a full scope of work. You'll have a creative director, three creatives, and unlimited requests and revisions. You can also have three in attendance for your three weekly video calls. 
How Long Does Designity Take?
There is no exact indication for the amount of time each project will take with Designity. The website offers a turnaround estimation process. You answer several questions and provide contact information to get the turnaround estimate.
But they do state that projects take between one and ten days. As you are assigned one to three creatives, they don't seem to offer the quick turnaround provided by their competitors.
Tips to Run a Successful Designity Design Contest?
While there are no design contests offered through Designity, there are a few essential tips for running logo design contests, including:
Complete a full design brief with an adequate amount of information detailing your vision. Be as specific as you can.
Offer a guaranteed payout. The most talented designers are more apt to compete when there is a guaranteed payout.
Invite creatives to your design contest. When creatives are invited, they feel more committed to the work.
Provide feedback to get to your desired result. The more feedback you provide, the closer you get to the best choice.
Ask your team and friends what they feel about the submissions. Sometimes fresh eyes and other perspectives help.
 
Designity offers an impressive setup with creative directors running the show for clients. It's excellent for companies with large budgets trying to get their marketing efforts off the ground. But the processing time isn't clear, and the service plans are pretty expensive.
This is especially true for companies just looking for graphic design. If you're just looking to have a logo designed, it's not worth the money. It may be worth it if you need a large amount of design work. But you can get quick turnaround times at more affordable rates using other platforms and a logo design contest.
Pros: Here's what I like about Designity
Cons: Here are the only things I don't like about Designity
Alternatives to Designity
There are several alternatives to Designity on the market to take care of your graphic design and other marketing projects at a more affordable rate. Some of them also offer unlimited projects for a fixed monthly rate. Others also provide one-off pricing and logo design contests.
Flocksy
The platform started as an on-demand graphic design service that now offers copywriting, video editing, website development, and more. While you aren't assigned a designated designer, you have teams that will work on your projects, and you can choose creatives to work on your jobs. With a quick turnaround, the basic plan can offer you everything you need, from graphic design and illustration to copywriting and web design.
99 Designs
99 Designs offers a designated point of contact, and projects are at a fixed rate. They also offer logo design contests, cheaper than paying a monthly rate for work you don't need.
Hatchwise
Hatchwise offers logo design contests at a very affordable price. The company also offers naming, tagline, and slogan copy services. With a large pool of graphic designers competing to create your perfect logo design, it's a great option when you're not sure precisely what you want.
Fequently Asked Questions
Designity is a legitimate platform founded by a freelance graphic designer in 2006.
A design contest puts graphic designers to work creating the perfect design for your project. You provide feedback along the way, pick the winning design, and the designer receives prize money for their efforts. The design and files, along with the copyright, belong to you! Designity does not offer design contests, but some of the alternatives listed above do.
That depends on the scope of work you need. If you need a large amount of work spread across multiple specialties, Designity could be worth it, but there are less expensive options.
Leave your own review of Designity!
Honest, accurate first hand reviews only. When possible please link to the project results you are leaving the review for.
{{ reviewsTotal }}
{{ options.labels.singularReviewCountLabel }}
{{ reviewsTotal }}
{{ options.labels.pluralReviewCountLabel }}