99Designs is a resource for people looking for web and graphic designers. The platform connects those looking for a design to the artists who can create logos, web designs, illustrations, graphics, and so much more.
My Honest Review of GraphicsZoo [Updated for 2023]
Designs can make or break a business. That means when it comes to your logo, social media, or even your website, having a strong design can help drive traffic and engagement and a terrible design can prevent you from turning passive viewers into loyal customers. 
Hiring an in-house design team to ensure your designs are exceptional is not only a time-consuming process but is also pricey. One way you can cut back on both of these things is by working with an unlimited design service platform. 
Design service platforms let you outsource all your creative needs to a team of professionals that another company hires and manages – what more could you want for your business?!
One of these platforms is GraphicsZoo and they are a company you should learn more about. Read on below to take a closer look at GraphicsZoo and see if what they offer is what you need. Once you're done reading, you can either sign up with them or explore another similar platform. 
Founded in 2017 by Akil and Rozi Momin, GraphicsZoo offers services that improve their clients' lives in three distinct ways. The first is through creating original, high-quality, and relevant designs. The second is through delivering only high-quality designs. And the third is through enhancing the experience of their clients. 
GraphicsZoo brings together a team of like-minded individuals and entrepreneurs who are looking for quality designs at an affordable price. By doing this, they can provide businesses with creatives who can work through their design needs and can help businesses save thousands of dollars. 
GraphicsZoo has plans focused on both design and content, at a variety of price points. With this model, there is a package suitable for any business. 
How does GraphicsZoo work?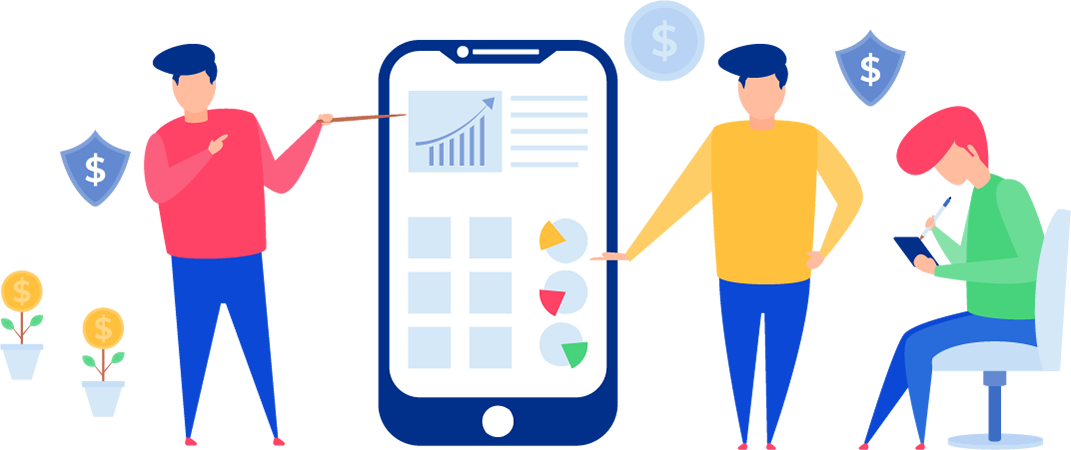 GraphicsZoo keeps its process streamlined and simple. They want their customers to have a seamless experience, which is exactly what they do with their 6-step approach. 
Once you sign up for the creative plan that best matches your needs, follow the steps below: 
After you sign up, your account manager will reach out to introduce themselves. Communicate with them and get to know them.
If you have a design need already lined up, submit your first request through the automated system. Your account manager is always available to answer any questions as you get started. 
Your request will be assigned to a designer. You'll receive your request back in as little as 1-2 business days. 
After you receive your project, provide feedback, and request any revisions. You can request as many revisions as you would like to ensure you are receiving the best quality. 
Once you receive your revised project back, and once it meets your expectations, you can approve the project to finalize it. 
After finalizing your project, you can download all the source files to instantly obtain full ownership rights and so you can use your files however you would like to!
GraphicsZoo is recognized and respected by users. When you go onto their website, they feature detailed reviews from CEOS and other users and highlight how they also have a presence on Google Reviews, Trustpilot, Four Square, and Yelp. Since 2017 when GraphicsZoo was founded, they have produced over 50,000 quality designs, have spent over 90,000 hours on designs from clients, have saved their clients $35,000 on average, and have consistently maintained a 1–2-day turnaround time. 

Sometimes when companies feature a portfolio of work on their website, what you receive is drastically different than what they featured. With GraphicsZoo, this was not the case. The designs I received back were just as high-quality as what they feature in their portfolio. Every design I received was professional and unique, and it was clear that the designer paid attention to my design brief. While their services are not as extensive as some of their competitors, I appreciated the unique characteristics of GraphicsZoo, like how I could communicate with my design team and account manager right in Slack. This communication allowed me to be kept in the loop and always know how my project was progressing.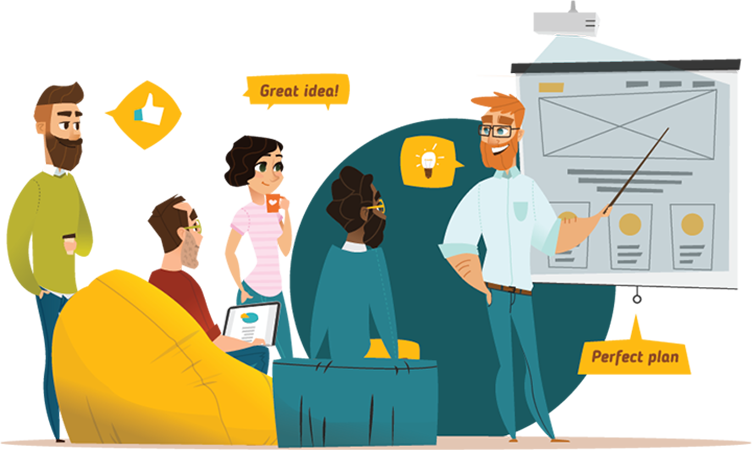 What you will find when you sign up with GraphicsZoo is that their packages are monthly, and subscription-based, and all their pricing comes with no hidden fees or contracts and a 15-day, 100% money-back guarantee.
Based on whether you want a design service or a content service, you can choose the package that makes the most sense to you. Their cheapest package for their design services is their Starter Design package which starts at $449 a month and includes graphic design, logo, and branding, up to three users, same-day turnaround, and USA day-time based designers. Their next design package is the Growth Design for $549 a month and in addition to everything offered in the prior package, you'll also get custom illustration, web design, app design, presentation design, and white label. Their final package is the Agency Design for $999 a month. You'll get everything from the last two packages except with this one, you'll receive double the output, gif development, and priority revision and support. Both of these packages also come with unlimited revisions and a dedicated design team and account manager. 
On the content side, the cheapest plan is the Starter plan for $499 and comes with unlimited requests and revisions, an account manager, 1-3 business day turnaround, and small blog, social media, email, and sales material requests. Their next package for content is the Growth package for $949 a month and includes everything in the past package in addition to an additional content stream producing double the output, and larger blog, website content, and business voice requests. 
Any plan you choose will get you access to Slack Communication so you can easily communicate with both your team and GraphicsZoo! 
How long does GraphicsZoo take?
While they guarantee that every design request is serviced within 1 business day, there are a few other details you should keep in mind with this.
GraphicsZoo values quality over speed, so your designer may begin to work on a design and provide updates within 1 business day, but that doesn't necessarily mean you'll receive your final design in 1 day. 
If it is taking longer than 1 business day, your designer will be in constant communication with you through Slack to keep you updated. 

Just like with most unlimited design service companies, these estimates are based on the scope and complexity of each project request you submit. 
Tips for starting a project with GraphicsZoo successfully
As you get started with GraphicsZoo, you'll want to fully embrace their platform and process to get the most out of their services. Their process is user-friendly and streamlined. While the process is intuitive, there are still a few things you can do to ensure you are having the most success with them. 
After submitting your project brief, follow these tips and tricks: 
Utilize Slack to connect with your designer. Provide real-time updates and let them know not only when something needs to be revised, but also when they do good work!
Always overcommunicate, rather than under-communicate – and never assume a designer knows what you mean. Be detailed with your project brief and share details about your brand and business too! 
Just like with other departments in your business, communication is key when it comes to being successful. How well you communicate will be what determines whether if you receive a design aligned with your visions, or whether you receive a design that is the complete opposite. 
While this isn't necessarily unique to GraphicsZoo, I appreciated having all my projects in one place so I could be better organized with my business's design needs. Their integration of Slack was useful in having real-time communication and it felt like I was part of GraphicsZoo's team and could engage with GraphicsZoo and my projects whenever I chose to. 

With GraphicsZoo, I think it all comes down to preference. Their price point and quality of designs are aligned with other competing companies I have tried out. The one thing that would likely keep me from signing up with them permanently is their more limited offering list and how their packages don't allow for you to mix and match services. If I only needed design services or content services, I would certainly consider them though! 
Pros: Here's what I like about GraphicsZoo
Cons: Here are the only things I don't like about GraphicsZoo
Alternatives to GraphicsZoo
GraphicsZoo offers competitive pricing and high-quality designs, but there are some competitors out there that are worth exploring. All the below alternatives to GraphicsZoo offer something that GraphicsZoo does not, and something that may be more appealing to you. Learn more about these alternatives below:
Flocksy: The biggest difference between Flocksy and GraphicsZoo is that Flocksy offers more services, and they allow you to sign up for one package where you can have any service worked on. That means you can mix and match your needs no matter what project you are working on, at a price point that is comparable to GraphicsZoo. Their offerings cover graphic design, copywriting, web design and development, video editing, voice-over work, and SEO and they also offer unlimited projects and revisions. 
Designed: Designed is more expensive than GraphicsZoo, but their reputation speaks for itself. Designed does have a more affordable option that is unique to them, a project-based pricing model. This pricing varies based on the project need and scope of the project. So, if you need a one-off project completed, they can help with that. 
ManyPixels: ManyPixels has a similar setup to GraphicsZoo, but they are the only platform I have come across that also offers mobile design. With ManyPixels, you are also matched to a designer that is best suited for you, so you get to know the person you are working with. The more you work with them, the better they know your brand and style! 
Fequently Asked Questions
GraphicsZoo's reviews and testimonials speak for themselves. Customers keep returning to this platform and trust it. While the price is far more affordable than what it would cost for an in-house team, you'll still receive just as high of quality of designs as you would if you have someone on staff. They offer a money-back guarantee so you can "try before you buy," and they guarantee that you'll receive designs back in 1-2 days, no matter the submission. The one caveat is that this may be an early draft, rather than a final design, but you can at least have peace of mind that your project is being given the attention that it deserves! 
Design service platforms allow you to put your time and energy where it is best suited to your business. You likely don't have a background in design, so design service platforms take care of this for you. After you sign up and submit a project brief, these companies will assign your project to one of their freelance creatives. This creative will begin to work through the project, sharing updates with you along the way. These platforms usually offer monthly packages so you can submit as many design projects as you want to work on each month, saving your business money in the long run! 
Ultimately if you want to save money and have fresh eyes on a variety of projects, then yes, it is. GraphicsZoo can give you a fresh perspective on your designs while keeping them aligned with your brand. You'll find that you are not only saving money by forgoing an in-house team, but you're also getting more projects completed faster and projects that feel fresh. You don't have to worry about going through HR to hire and fire design employees anymore because GraphicsZoo will take care of your creative staffing for you!

There are several similar companies to GraphicsZoo so it comes down to what you want from a company and what will help get your business to the next level. Only you can determine that so if it's GraphicsZoo, then it'll be worth it! And, if it's not GraphicsZoo, then there will be another company out there that is better aligned with your needs! 
Leave your own review of GraphicsZoo!
Honest, accurate first hand reviews only. When possible please link to the project results you are leaving the review for.
{{ reviewsTotal }}
{{ options.labels.singularReviewCountLabel }}
{{ reviewsTotal }}
{{ options.labels.pluralReviewCountLabel }}