99Designs is a resource for people looking for web and graphic designers. The platform connects those looking for a design to the artists who can create logos, web designs, illustrations, graphics, and so much more.
My Honest Review of No Limit Creatives [Updated for 2023]
No Limit Creatives Overview
Scaling up a company happens fast. There are decisions to be made and budgets to be set. One budget-friendly option that can not only help scale up your business but can also help to keep it growing, is outsourcing your creative service needs to a company like No Limit Creatives (NLC).
You're likely wondering how can paying money for a full-service design agency actually save you money? Well, when you outsource all these creative needs, you don't need to keep someone on salary in-house. Instead, you can pay a low, monthly rate to have a variety of needs met continuously. This saves you money, gives you access to a variety of different designers with different visions, and allows you to complete many more projects than you could have with only one person on staff.
NLC is one of these companies and with them, truly any creative need is possible. I took the liberty of trying their service out so you can have an honest review of what your experience with NLC would be like. Keep reading below to find out if NLC is the creative solution you have been searching for!
NLC is designed with both the entrepreneur and the CEO in mind. If you are a startup, there is a plan for you. If you're an established business, there is a plan for you. And if you are a large-scale company in need of high-volume design, there is also a plan for you.
NLC is an unlimited creative service platform with no contracts, no commitments, no surprises, and a 14-day money-back guarantee. NLC notes that it can save you $50,000 per year on labor costs when you work with their team of designers to get unlimited designs because what you will pay would be the same price of (if not less than the price of) a single in-house designer.
NLC specializes in digital and print graphics, motion graphics and video, logos and branding, custom illustrations, Amazon listing designs, landing pages, digital and print graphics, social media ads, and so much more. Their customer-focused approach pairs you with a dedicated on-demand design team who you will partner with for an affordable, monthly rate.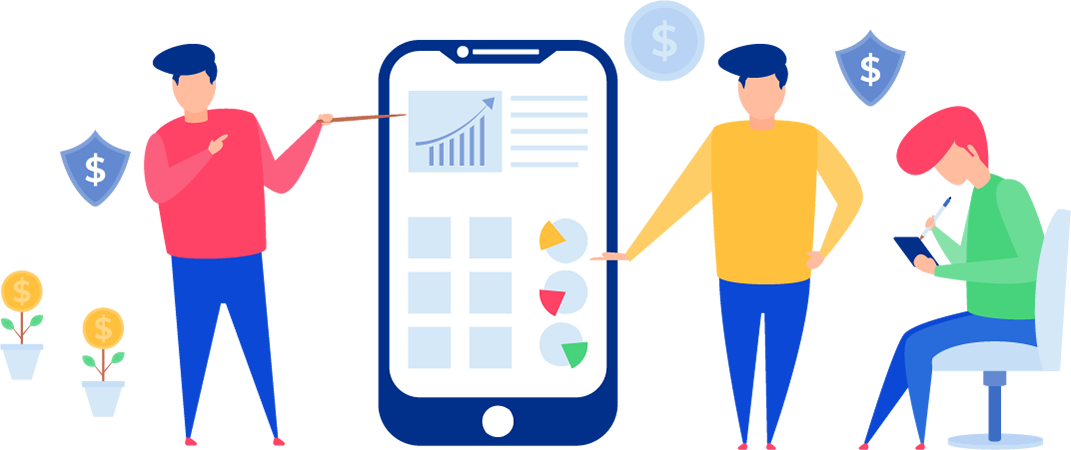 I found NLC's process to be designed with the client in mind. By using Asana to manage projects, the client experience exceeded my expectations. Asana fosters an efficient and communicative environment between the client and that client's dedicated designer. Once you sign up with NLC and receive an email with your Asana log-in, you're ready to follow these below steps to get started:
Step 1: Create a brand profile that helps NLC better understand your brand and helps NLC bring any dedicated designers up to speed on your brand guidelines. 
Step 2: Complete the project request form and fill out the type of design you need to be completed (i.e., video design, logo design, Facebook ad, etc.). 
Step 3: Name your project so you can edit your project further. Once you provide your project with a name, you can click on it to add additional project details. 
Step 4: Elect to add a questionnaire to your project brief and list any requirements and essential resources your designated designer might find useful. 
Step 5: You're designated designer will be chosen by NLC. NLC will match you to a designer based on your project request and brief. Once chosen, this designer will get right to work on your project.
Step 6: Once the creative sends you the design, you can ask for any revisions that are needed. 
Step 7: After you receive back your revised work (or once the design is up to your standards), you will approve the design. Once you approve it, you'll receive the final source files. From there, you can download and use your design however you would like! 
NLC's designs are skillfully crafted, and this is translated across a variety of project types. When I signed up, I expected high-quality work since they note that they have over 10,000 users – and the quality never disappointed. For instance, one of the projects I submitted was a social media ad. When I received the final file and posted it to my business's feed, the engagement skyrocketed. It reached over 15,000 people and tripled the number of views of past posts.

What I noticed with their designs is that they have a massive library of creative professionals who all have a unique design style. There was an emphasis by NLC to match my projects to a professional who could best capture my brand.

It was particularly helpful just how many project possibilities NLC could work on. I didn't need to worry that a project may be too specialized, because with so many service offerings all my projects could be done under NLC's roof.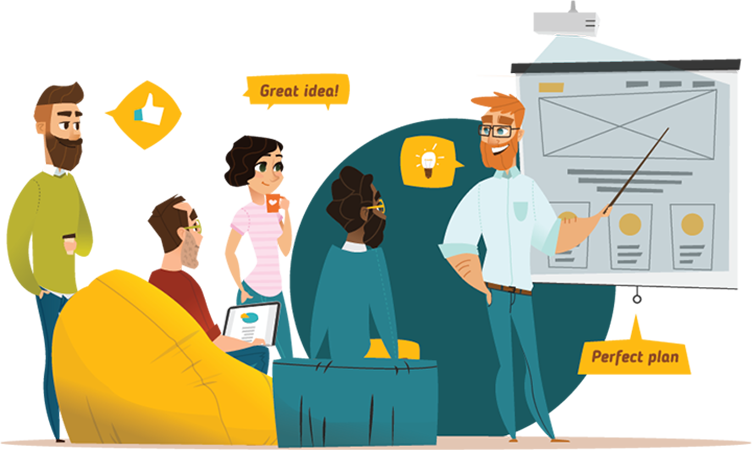 NLC understands that as a business what you need may be different than what the next business needs. To appeal to a wide range of customers, NLC has a variety of plans available. 
Their cheapest option available is the Startup Plan which is $399 a month and is credit-based allowing for 6 design requests each month and only 1 active request at any point in time. Their next price point is their Graphic Design Plan for $499 a month and this plan allows for unlimited requests each month and up to 2 active requests at any time. If you want strictly Video Design, they have a plan for $599 a month that comes with those same Graphic Design Plan benefits. However, if you want a mix of both graphic and video design projects to be completed, then their Graphic and Video Design Plan for $949 a month would be the best fit for you. This plan also has the benefits of unlimited requests each month, however, it also allows for up to 4 active requests at any time!  
NLC offers a 14-day risk-free period for new clients so you can try their platform out before committing long-term. Once you commit, then you'll be billed monthly. Right now, NLC is offering 50% off your first month when you sign up. 
NLC prides itself on delivering projects fast. NLC caters to businesses that want creatives to work on a wide array of projects, so their turnaround time estimates reflect that. Here's a breakdown of when you can expect to get projects back for each plan:
Graphic Design Plan: 1-3 business days
Video Design Plan: 2-4 business days
Graphic & Video Design Plan: 1-4 Business Days
Startup Plan: 2-4 Business Days

One factor to keep in mind is that if you submit a larger project to be completed, it'll likely take longer because it is more complex.  
Tips for using NLC successfully
The most crucial step to ensuring you have a positive experience with NLC is making sure that you provide an in-depth brand overview. When you sign up for an NLC account, you'll be asked to input information about your brand, and it is important to not skip this step. Share image examples, your brand's mission statement, your target audience, your call-to-action, what you are hoping to accomplish with your designs, and whatever else would be useful. Think of it as if you were talking to a stranger on the street. What would you want them to know about your business if they were to be a brand ambassador for you

As you go through the project brief, you'll notice that there is an extensive library of design inspiration. Feel empowered to use this! If you use it, it doesn't mean a designer will just recycle those graphics to make them applicable to your brand. Instead, this can serve as a concept and source of inspiration for a future designer, so they know the aesthetic that is appealing to you.
After using NLC, it became clear that few projects would be outside of their wheelhouse. They have an extensive service list that covers many more project types than their competitors. Unlike some of their competitors though, they have a plan that is dedicated to mixing and matching projects at an affordable price point. That means that clients don't need to sign up for two separate plans and pay double the amount.

What is also terrific about NLC is that they offer unlimited revisions and a fast turnaround time. Whenever you submit a new project, you never have to worry about it being completed, and you are almost always guaranteed that your designs will meet your standards regardless of the project size or complexity.  
Pros: Here's what I like about NLC
Cons: Here are the only things I don't like about NLC
While NLC's extensive offering list is hard to pass up, there are many fellow unlimited design service platforms that each offer their own unique benefits. Many follow a similar model as NLC, but others are more diverse with their pricing, packages, and other features. Below are a few competitors you might want to also explore:
Flocksy: Flocksy is probably the closest competitor to NLC. Like NLC, they offer a wide range of services including design, copywriting, web design and development, video editing, voice-over work, and SEO. They also allow for an unlimited number of projects to be created each month and allow for an unlimited number of revisions, all for a flat, monthly, affordable rate. Unlike NLC though, it doesn't matter what plan you are on, you can mix and match your project scopes. Working with Flocksy also gives you access to a dedicated project manager who serves as a liaison between you and your creative team.
Design Pickle: Like similar models, Design Pickle gives you access to an unlimited number of graphic design or illustration projects, based on the plan you choose, for a flat, monthly rate. Their seamless and user-friendly platform lets you focus on what your business needs the most, but they do come at a higher cost than NLC. 
Design Crowd: Design Crowd is a slightly different model than NLC or many of its competitors. Design Crowd uses a gamified approach to its services, which is appealing if you want to see multiple designs before choosing. Once your project kicks off, you'll have dozens, if not more, of top-notch design submissions that you can continue to revise until you're ready to finalize your design. Unlike NLC, you won't have a designated designer to work with who will get to learn your brand. Instead, you'll receive submissions from a variety of creatives. 
Fequently Asked Questions
While it may be easy to think that something like this would be too good to be true, it is not! NLC is exactly as described. Their pricing is transparent, with no hidden fees, and you can expect to get exactly what you signed up for!
A design service platform services your designs. By outsourcing your design work to their team of creatives, these platforms deliver a high quantity of work at a high-quality level. Often these companies will charge a flat rate, monthly fee for their services which would provide you with the access you need to submit projects all month long. As you begin working with creatives, they will begin to get more familiar with your brand and future projects will be completed more seamlessly.
If you are a business that has both video and graphic design needs, then yes! Their plans cater to start-ups, agencies, or just any company that is looking to expand. They also have one of the largest lists of offerings (with only a few competitors coming close) so if you have a wide array of needs, they are a great option to explore. If you don't have a huge need for graphic or video design, then either explore their Start-Up Plan or a competitor that caters to a smaller number of projects per month. Their plans are best suited for companies that need a higher quantity of projects.
Leave your own review of NLC!
Honest, accurate first hand reviews only. When possible please link to the project results you are leaving the review for.
{{ reviewsTotal }}
{{ options.labels.singularReviewCountLabel }}
{{ reviewsTotal }}
{{ options.labels.pluralReviewCountLabel }}