Gannet is an unlimited copywriting service that makes it easy for businesses to efficiently get unlimited company on demand. Gannet has a talented team of professional, talented writers that complete copy tasks for businesses and return them in estimated times.
Let's take a look at everything you need to know about it and if you should give them a chance.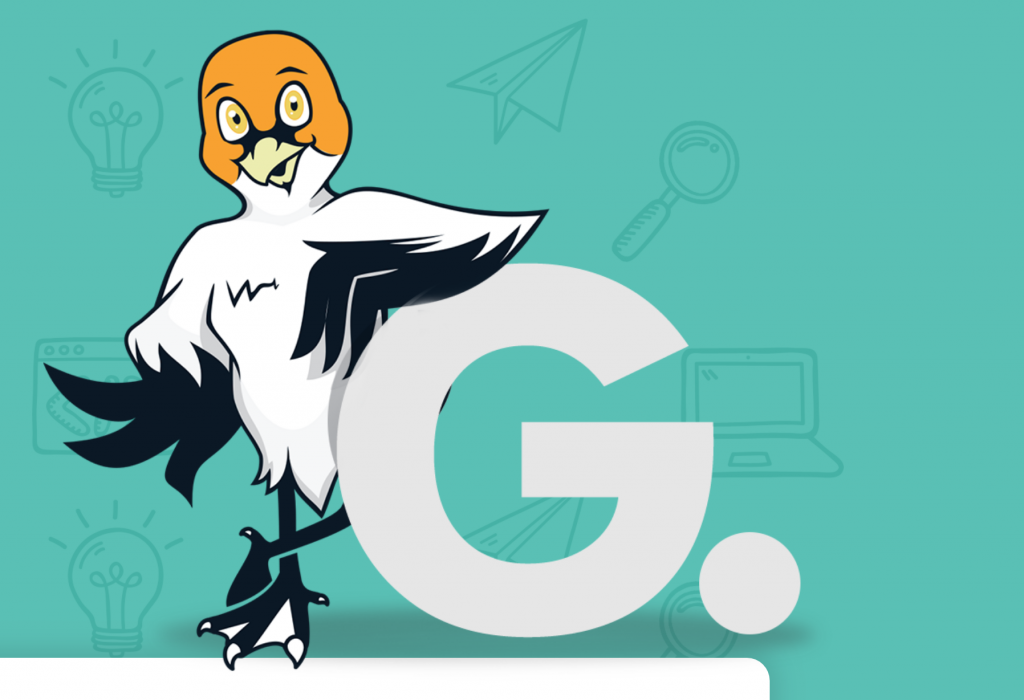 How It Works
First, you'll take the time to sign up and create your account with Gannet. Once you've signed up, you can instantly begin writing out tasks for your writer to tackle. You'll be assigned a writer instantly after signing up so that they can get to work on your projects right away. All the tasks are written and posted in a private Slack channel where you'll communicate with the writer directly.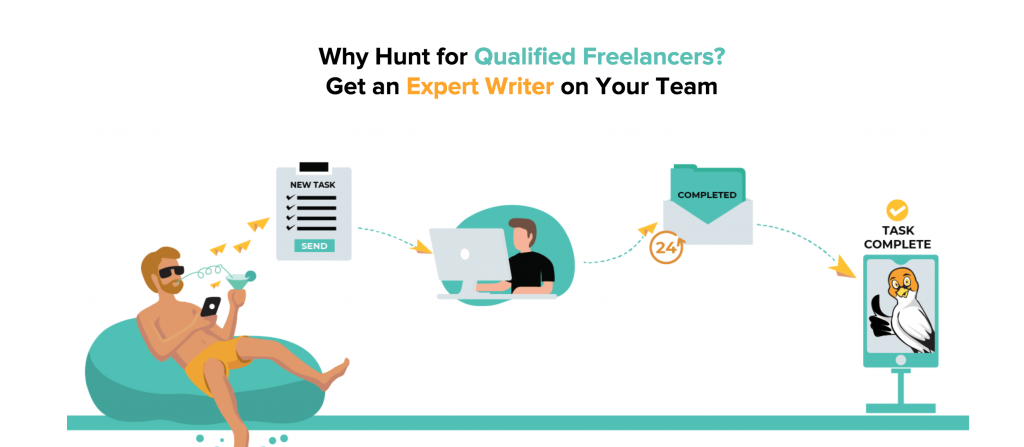 You'll request your task and tag your writer so that they'll see it instantly. Once you've started, you'll be able to request any future tasks in the same channel. Your writer will work on as many of your tasks as they possibly can during their allotted time. Gannet says that tasks can yield fully completed results within 24 hours of the same day and that revisions should move quickly.
If you need revisions made to what your writer has given you, you can ask for them and the writer will move through it as they would a regular task. Once a writer has completed a task to your satisfaction, you can sign off on it and that will complete the task. Gannet says they'll chat in real-time with writers and quick revisions.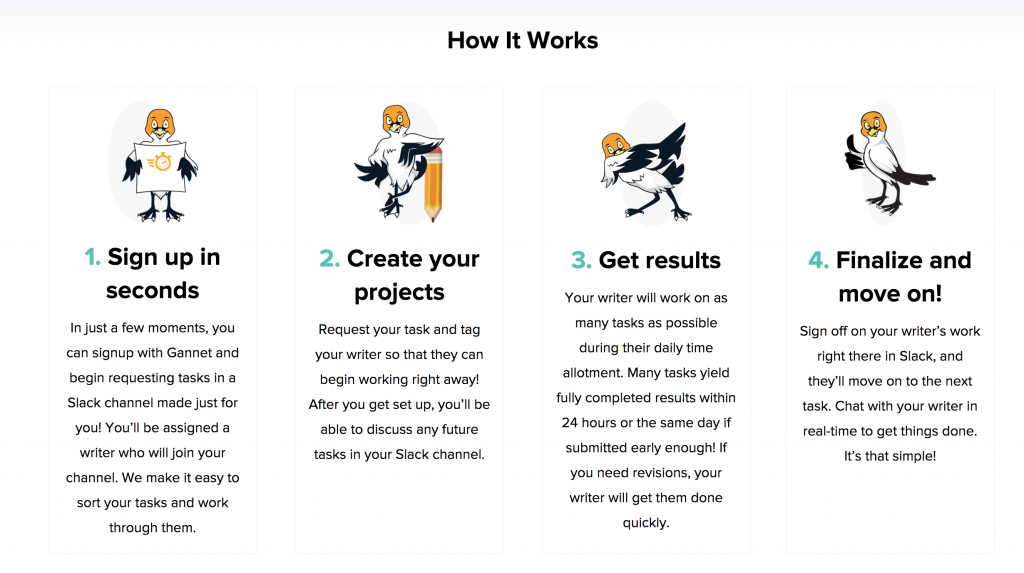 What's Included
Gannet includes a list of services that you're guaranteed to receive after you've signed up. This also includes access to Gannet's 24/7 support team that is standing by to assist if you have questions or need help.
Gannet includes the following in their plan for clients:
Unlimited Projects
Unlimited Revisions
24-Hour or Quicker Turnaround*
Dedicated Professional Writer
Account Manager
Same-Day Response
Personal Slack Channel
Tasks Updates In Real Time
14-Day Money-Back Guarantee
No Contract. Cancel Anytime.
How Does The 14 Day Money Back Guarantee Work?
Gannet has a 14-day money-back guarantee that allows you to try out their services for 14 days before deciding if you want to stay or not. You can sign up and start creating your tasks right away without any risk. Gannet promises that, if for any reason you're unhappy with the result that you're receiving, they'll refund your money within the first 14 days. No catch, they're just confident that you'll love their service!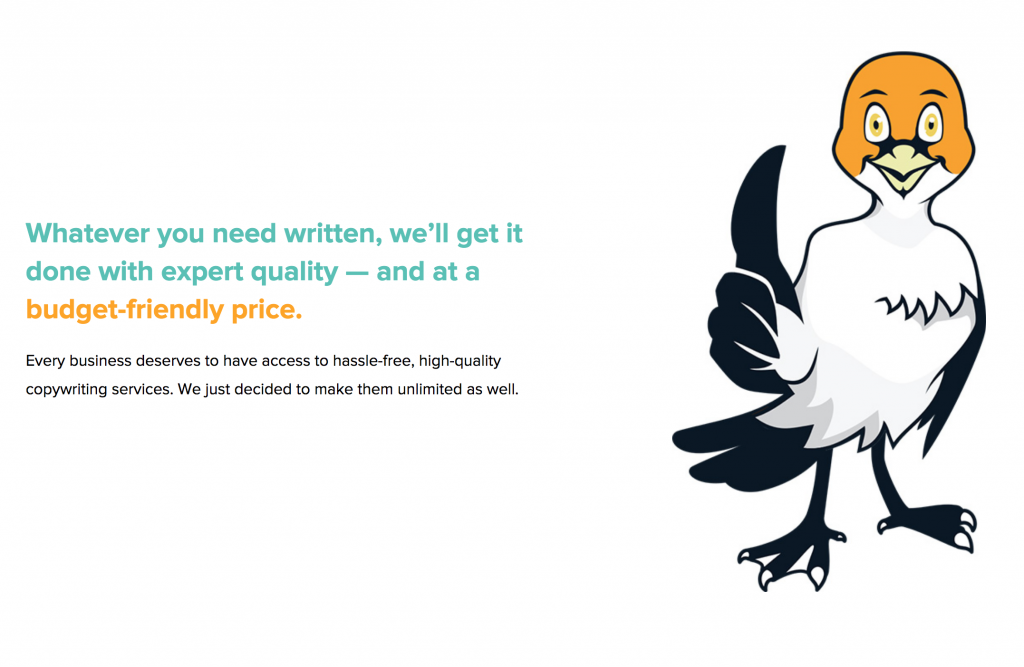 Why Marketing Copy Matters
If you're on the fence about using Gannet for your marketing needs, then it's important to ask yourself if your marketing copy needs a lift. Unlimited copywriting can transform your marketing game and catch the attention of consumers. Gannet offers unlimited copywriting from talented writers that can learn your brand and give you content catered to your audience.
Unlimited copywriting makes it so that you can get the content that you need from professional and skilled copywriters. You'll have copy on demand when needed, whether it's updating your mission statement or working on social media posts, having a writer on-demand to tackle your copywriting tasks can be life-changing for your company.
Should I Try Gannet?
If you're in between deciding on whether or not you should give Gannet a shot, then the information above can help you decide. For the services that they offer and the quality of service, Gannet definitely ranks as one of the best unlimited copywriting services that you can find. Getting the opportunity to communicate with writers in real-time one on one is something that not many services offer. 
Depending on how fast your writer moves, you could have multiple tasks completed a day plus any revisions needed. This is great for businesses who need a lot of copy quickly written at a fast pace in real-time. If your company needs unlimited copywriting then Gannet is the go-to service.