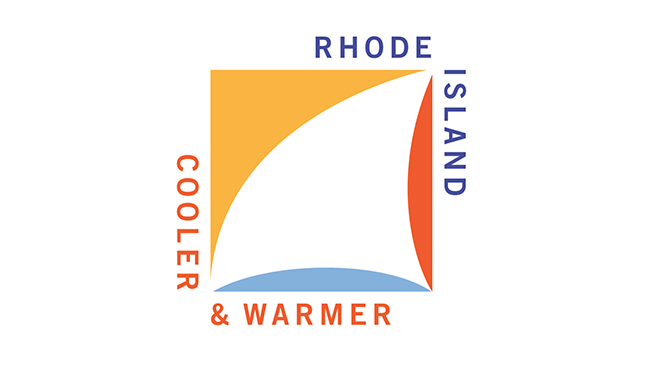 The Ocean State has a new logo. Unveiled on March 28th, the logo is part of a $5M branding campaign and was designed by respected designer Milton Glaser, creator of the iconic "ILoveNY" logo.
It's not very popular.
The first reaction to the new logo, initially shared on the campaign's new Facebook page "Visit Rhode Island", was simple: "Do NOT like logo. My choice."
Other comments quickly followed, "Was this change just for change sake? Looks like a food bag logo from Sainsburys or Aldi." "This must be a joke…right? Hideous." "Let's hope it's an April Fools joke…"
The displeasure grew quickly as people took to Facebook, Twitter, and the Blogosphere to voice their frustration with the new logo and tagline.
It was at this point that Pawcatuck, Connecticut based design company Hatchwise took things into it's own hands, Hatchwise CEO George Ryan explains:
"Rhode Island holds a special place in my heart, I was born and raised in Rhode Island, and Hatchwise is based ten feet over the RI border in Connecticut. When I saw the new logo it saddened me, as it doesn't do justice to the amazing place that Rhode Island is. So we're hosting a contest to come up with a better logo, and we're offering $1000 to the winner."
It makes sense; Hatchwise is an internet-based, crowdsourced design company, specializing in "Design Contests" where their community of around 22,000 designers compete, designing logos for startups and small companies. The average project gets over 100 unique entries and costs under $200.
It's Ryan's hope that the people of Rhode Island participate in the rebranding contest:
"We have therefore decided to step in and make sure that the people of Rhode Island, indeed, the world, have a voice in designing and selecting the perfect logo to represent Rhode Island, by hosting an unofficial contest to come up with a new design that everyone loves."
The contest is open to everyone, from everywhere, and finalists will be selected by Hatchwise staff and presented to the general public for voting, although Hatchwise "reserves the right to select the final winner if need be", likely a failsafe to avoid a situation similar to Mountain Dew's 2012 "Dub The Dew" fiasco.
Once the winner has been selected, Hatchwise plans to present the new logo to the Rhode Island State government free of charge. Will Rhode Island use it in any official capacity? Probably not, but it will certainly be interesting to see how the crowdsourced design stacks up to Milton Glaser's logo.