Whether you're a serial entrepreneur who needs to launch your next enterprise ASAP, or you're just eager to get your new business up and running, you need a logo before you start promoting. Traditional logo design services can take weeks. So, is a quick-turnaround service such as 48HoursLogo worth it? Let's take a look.
My Honest Review of 48HoursLogo [Updated for 2023]
Whether you're a serial entrepreneur who needs to launch your next enterprise ASAP, or you're just eager to get your new business up and running, you need a logo before you start promoting. Traditional logo design services can take weeks. So, is a quick-turnaround service such as 48HoursLogo worth it? Let's take a look.
48HoursLogo is a design contest platform. You post a creative brief, set the prize amount (minimum of $99 for a logo, $50 for another brand asset), and wait for submissions to roll in. The higher the prize, the more talented designers your contest will attract.
Unlike some other design contest platforms, 48HoursLogo also provides social media covers, t-shirt designs, and even car/truck wraps. Instead of running separate design contests for each of these, you can bundle them in a single "brand identity design" contest.
How does 48HoursLogo work?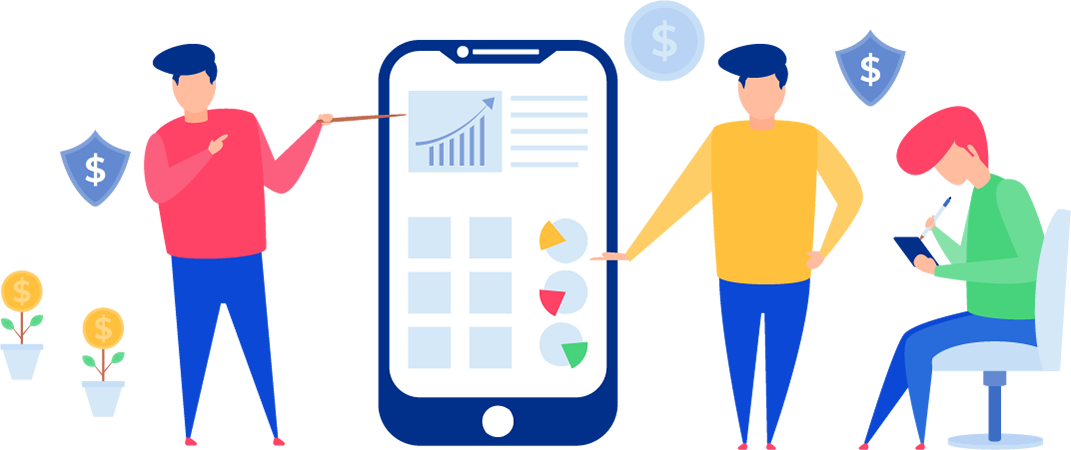 I find the 48HoursLogo signup process very intuitive. The platform makes it easy to start your contest, and the pricing is very transparent. The minimum prize for a logo is $99 and there is a $29 listing fee. Here's how to get started:
Decide whether you want a logo or a brand identity kit, or the full bundle (logo + brand identity kit). Note that you need to offer a separate prize for each item, so the more items you request, the more your contest will cost. The full bundle will require $349 total in prize money, minimum.
Select your prize package. The basic package is the minimum prize, but if you raise your offer, you'll attract more top designers.
Select the contest duration. Unlike other platforms, you can only accept submissions during the contest duration — a maximum of 7 days. You'll still have an additional week to work with the finalists. Your prize package determines how many days you'll accept submissions. The standard package only allows up to 3 days, with an option to run an express contest in 1 day.
Decide whether or not you'd like to upgrade your contest. You can make the contest private (great if your competitors are watching), feature your listing, or guarantee the contest (i.e. you promise to choose a winner).
Start getting submissions! You can provide feedback and request revisions on your favorite submissions. Unlike some other design contest platforms, designers cannot see each other's submissions. After the contest ends, you have one week to choose up to 3 finalists and work with them on revisions.
Finally, you choose a winner. They make a last round of tweaks, and once you sign off, you receive all final files.
The logos created on this platform are nice, although they definitely have a modern, bold vibe. Some of them look a little basic and amateurish, while others are a bit over-designed to the point that I wonder how on Earth someone would print them on a label button or t-shirt. I also see a heavy emphasis on dropshadows, shading, and glow effects in many winning designs, which make them a little old-fashioned or even garish at times.
However, there are quite a few stunning options. Many of the designers seem to have a good grasp of typography, and I see what appear to be custom typefaces in many designs. There are lots of great mascots and hand-drawn designs as well — clearly, if you're looking for an illustrated logo, 48HoursLogo is a great choice. In short, this platform appears to specialize in complex, high-concept logos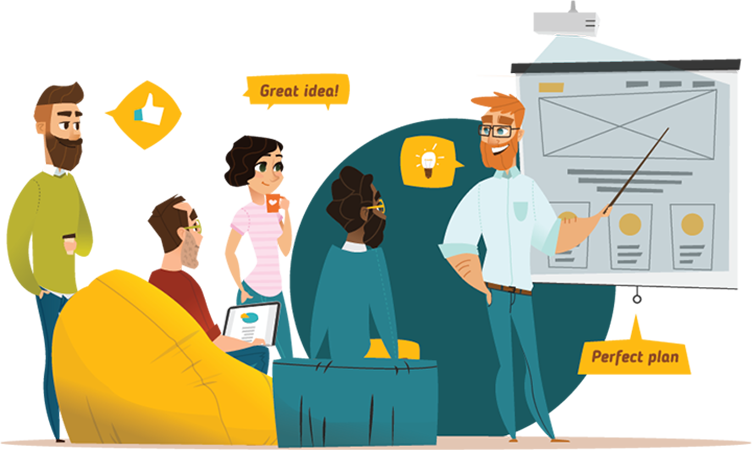 48HoursLogo is a mid-range design contest platform. While it claims to be the most affordable, with a listing fee of only $29, the minimum prize amount is higher.
You can upgrade your contest to be private for just $30. If you'd like to receive more submissions, you can feature your listing, which costs $19 and supposedly attracts about 25% more entries. Note that you need to pay the total costs upfront, unless you choose not to guarantee the contest, in which case you simply pay the $29 listing fee along with any upgrades.
I reviewed the recent contests and I see that on this platform, raising your prize will definitely attract more submissions. However, most contests are offering between $99 and $198 in prize money, which is sufficient to attract dozens of entries.
In short, 48HoursLogo is affordable but definitely not cheap. Add in the extra fees and upgrades, and you'll likely pay about $150-250 for your logo.
How Long Does 48HoursLogo Take?
48HoursLogo offers several contest duration options depending on the prize package you choose. This can get a little confusing, so I broke it down for you:
Minimum Package (the minimum prize + listing fee): Your contest will run 2 days. After it closes, you have one week to review finalists and reach a final design.
Standard Package (prize increased by 50% + listing fee): Your contest will run 1-3 days, and you have your review week after that.
Gold Package (double the minimum prize + listing fee): Your contest will run 1-7 days. You still have your review week.
Custom Package (name your prize amount + listing fee): Your contest will run 2 days.
Tips to Run a Design Contest Successfully
On 48HoursLogo, you have the choice of requesting a logo, a brand identity (which can include business cards, letterheads, t-shirt designs, social media covers, car/truck wraps, and/or custom designs), or a bundle of logo and branding materials. In short, 48HoursLogo is focused on creating your business's core visual identity.
This means that you should focus on describing your business as it relates to your audience. In your design brief, try to answer the following questions:
What would appeal to them?
What message do you want to send?
What industry are you in?
What value do you provide?

The nice thing about 48HoursLogo is that you can provide plenty of reference images for the designers. You can and should specify any font styles or colors you want, but I recommend choosing sample logos that reflect your brand identity. Try to find at least 5 designs that share the overall "vibe" you want your logo to have.
Then, clarify your business's concept and value proposition as much as possible. For example, if you are developing a luxury brand, be sure to note that in the brief. Any information about your target audience (age, geographic location, interests, etc.) will be helpful as well.
Technically, you have a full week to review logo submissions, so 48HoursLogo is a bit of a misnomer. However, if you run a one-day contest and select your finalist(s) quickly, you might be able to get your logo in 2 days. Overall, the platform provides you with a lot of control and flexibility.
Pros: Here's what I like about 48HoursLogo
Cons: Here are the only things I don't like about 48HoursLogo
Alternatives to 48HoursLogo
There are many design contest platforms, most of which focus on logo and brand identity design. Some also allow clients to run contests for t-shirts, websites, brochures, and other materials. Most platforms will deliver results within a week if not sooner. Pricing varies widely depending on what you want to accomplish. Here's a brief rundown of some 48HoursLogo alternatives:
LogoMyWay: mid-range platform with long turnaround times, primarily focused on logos. However, your results are guaranteed and you get quite a few options with unlimited revisions.
Hatchwise: affordable platform that also offers website, t-shirt, and brochure designs, to name a few. Contests run 10 days but you can select a winner at any time, and results often come in within hours. You can continue working with the winning designer.
99Designs: fairly pricey platform that uses contest phases (like 48HoursLogo) and generally has longer turnaround times. This platform is primarily designed to foster a continued working relationship with the winning designer.
Fequently Asked Questions
Yep! In fact, this platform is really good about disclosing their costs. You can see exactly what you're paying for and you have a good idea of when to expect results. I like that they allow you to select winning designs as inspirations for your own project.
A design contest is essentially a way to crowdsource concepts for a design project (usually a logo). By offering a monetary prize, you entice designers to submit concepts, which you can then shortlist and finalize. A design contest is a great way to get design work done on a budget, especially if you aren't quite sure what you have in mind.
In my opinion, if you primarily need a logo and branding materials but aren't quite sure that a design contest is for you, 48HoursLogo is a pretty risk-free option. The only issue is that you have just a couple days to run your contest (unless you upgrade) and then you have to choose just a few concepts to refine. So I'd only recommend using 48HoursLogo if you have a pretty good idea of what you want. Overall, this is a very professional and intuitive platform.
Leave your own review of 48HoursLogo!
Honest, accurate first hand reviews only. When possible please link to the project results you are leaving the review for.
{{ reviewsTotal }}
{{ options.labels.singularReviewCountLabel }}
{{ reviewsTotal }}
{{ options.labels.pluralReviewCountLabel }}