Design Pickle is a popular option, offering both on-demand design and custom illustrations for agencies and small businesses. But is Design Pickle worth the money? Do they live up to their claims of unlimited, expert design? Let's take a look
My Honest Review Of Design Pickle [Updated for 2023]
As the demand for digital content increases and workplace models shift toward a virtual team, on-demand graphic design is an awesome solution for businesses that can't hire an in-house designer. Design Pickle is a popular option, offering both on-demand design and custom illustrations for agencies and small businesses. But is Design Pickle worth the money? Do they live up to their claims of unlimited, expert design? Let's take a look
Design Pickle is essentially a design and illustration agency that provides logos, infographics, presentations, and more. However, unlike typical design firms that clients may put on retainer or book for a specific number of projects, Design Pickle offers unlimited services for a flat monthly rate.
How does Design Pickle work?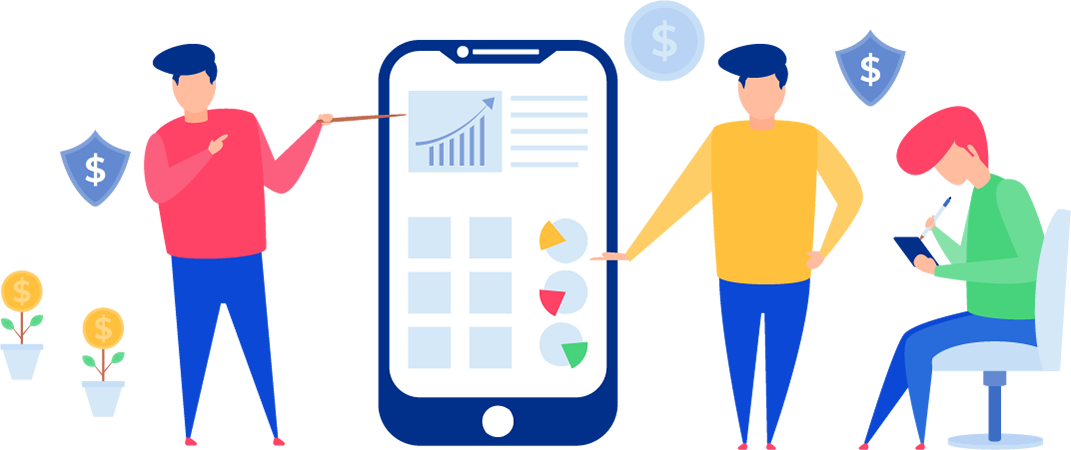 When you sign up with Design Pickle, expect the following process:
Fill out your information and select your plan.
Fill out your brand profile(s) so that designers will know your colors, fonts, etc.
Get matched with a designated designer who will get to know your brand (or your client's brand(s), if you're an agency using Design Pickle). This person will work on your projects every day (or as the projects come up in the queue).
Start requesting your projects. They go into a queue that the Design Pickle team will work through. As each one comes up next in the queue, the designer will deliver a concept or proof within 1-3 days, depending on your plan.
Request revisions as necessary.


It's important to note that Design Pickle does not offer all types of projects on the Essentials Plan. This can be a drawback if you primarily need things like infographics, visual brand identities, and presentations — which are generally the types of projects you would need as a growing business. Unfortunately, these items are only available on the Pro plan, which could be costly if you don't need flyers, stickers, packaging, and the other design types included in the Basic plan.
Design Pickle does offer logo designs, but it's important to note that the Graphic Design plan only includes logos made with typography and/or stock images. While this may suit your needs, it does limit your available logo concepts. You will need to provide clear directions and have your concept mostly ironed out.
If you want an illustrated logo with 100% original images, you'll need to sign up for Design Pickle's Custom Illustration plan. This means that if you're just running one business and don't need additional illustration services, it would likely be better to choose a different design provider or run a logo design contest.
The few logos I see in Design Pickle's portfolio are illustrated, but to be honest, it doesn't seem like this company focuses on logo design. They do offer brand identity guides, albeit only in the Pro plan, which makes more sense for agencies that are requesting those on behalf of their clients. All in all, it seems that Design Pickle's visual branding services are relatively limited.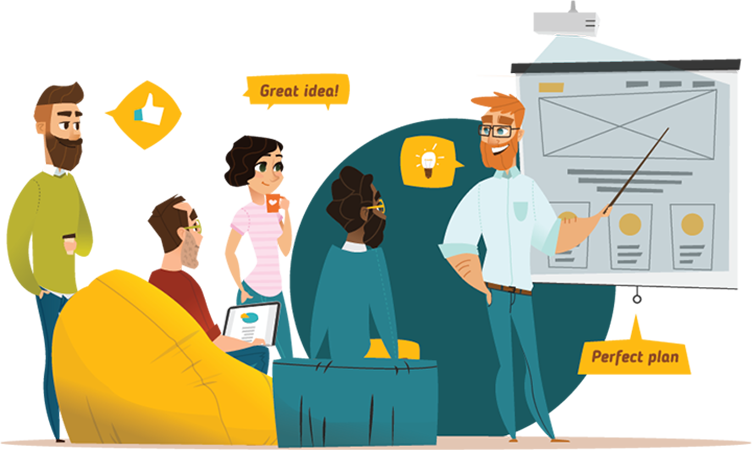 How Much is Design Pickle?
Design Pickle splits its offerings into two main plan types: Graphic Design and Illustration. The Graphic Design plans come in two tiers, and businesses can choose the tier that meets their needs. The "Essentials" package is $499 per month and includes unlimited designs with a 2-3 day turnaround. The "Pro" tier offers more types of design as well as a same-day turnaround.
The Custom Illustrations package is billed separately at one monthly fee of $499 per month. Clients can request unlimited illustrations with a 1-2 day turnaround.
How Long Does Design Pickle Take?
Design Pickle offers quick turnarounds on the Pro plan, but otherwise, clients can expect to wait up to 3 days for designs. This means that while the plans are "unlimited," you can only expect a handful of projects to be completed each month. Once you upgrade to the Pro plan, you get same-day turnarounds, which means you'll be able to get more projects done.
Of course, with only one designated designer on your team, "unlimited" quickly runs into a ceiling. Design Pickle is quick to suggest that you upgrade to the Pro plan, which allows your designated designer more time per day on your projects. You can also tack on another subscription. Unfortunately, there are no discounts or "bulk" rates for multiple subscriptions. You would simply pay twice the regular fee.
Design Pickle is a viable, affordable option for businesses that want to grow without spending all their money on marketing assets. It's also an excellent partner for agencies who need to outsource work.
Their illustration work is extremely well done — I can definitely see some incredible artistry, and if I were a business or agency that needed a lot of illustrations done, I would consider Design Pickle's $499/month Illustrations plan to be an insanely good deal.
Reviewing the rest of Design Pickle's sample work, I see a lot of clever, unique designs, especially for their social media ads, banners, and infographics. The brochures, flyers, and other print designs can sometimes look a little generic, although I do love some of their book covers.
Pros: Here's what I like about Design Pickle
Cons: Here are the only things I don't like about Design Pickle
Alternatives to Design Pickle
If Design Pickle doesn't seem like quite the right fit, there are many other on-demand design agencies. Here are a couple of the top alternatives to Design Pickle.
99Designs
This is an on-demand agency that also connects you with a designated designer. Rather than a flat monthly rate, you basically pay a fixed rate, similar to if you were to hire your own freelance designer. The difference is that 99Designs facilitates the process, and you can be certain that the designer is fully vetted.
99Designs also offers design contests, which run a bit cheaper than hiring a designer and give you a wide range of options. You can run a contest for any sort of design: logo, poster, T-shirt, etc.
Hatchwise
Hatchwise primarily offers design contests, similar to 99Designs but a bit more affordable. They have a huge pool of graphic designers who will compete for the winning design, so Hatchwise is ideal if you don't have a clear concept in mind and want to see a bunch of different ideas.
This platform is nice because it will also connect you to designers who can work on projects for you. So, Hatchwise is an excellent tool for discovering and building relationships with talented designers. They also offer naming, tagline, and slogans — an essential bit of copywriting that pairs well with logo design.
Flocksy
Flocksy began as an on-demand graphic design service but now includes copywriting, video editing, web development, and pretty much anything else you might need. Unlike the other options, you do not get a designated designer. Instead, members of the Flocksy team will tag-team your projects. (You can still invite a specific designer to your projects, though.)
Because you have more than one person working on your projects, Flocksy can offer faster turnarounds without requiring an upgrade. Even on the basic plan, you can get a design concept or proof back in just 24 hours — which is pretty amazing. Plus, you're not limited to graphic design and illustration. So if copywriting, video editing, and web development are also essential to you, Flocksy can become your one-stop-shop.
Fequently Asked Questions
Yes, Design Pickle is a legitimate design provider. In my review, I found that they handle your information securely and match you with a qualified designer. They stand by their work, offering a generous 30-day money-back guarantee if things don't work out. I would just recommend reading their guides so that you know which types of projects are covered in your plan and what kind of turnaround to expect.
In a design contest, you put up a creative brief and a prize amount, and graphic designers will submit concepts for your consideration. Usually, you can give feedback and request revisions, eventually narrowing down the submissions to a shortlist of final design candidates. The winning designer collects the prize, and you obtain full rights to the design. Design Pickle does not offer design contests, although its competitors 99Designs does.
If your business has its basic brand identity down and wants to have a reliable source of posters, social media graphics, etc., then Design Pickle is worth your consideration. Agencies that need to outsource work can also take advantage of Design Pickle's affordably priced services.
However, if you need a unique logo and/or to build up your overall digital presence, or if you need a mix of graphic design and illustration, one of the alternative providers mentioned above may better suit your needs.
Leave your own review of DesignPickle!
Honest, accurate first hand reviews only. When possible please link to the project results you are leaving the review for.
{{ reviewsTotal }}
{{ options.labels.singularReviewCountLabel }}
{{ reviewsTotal }}
{{ options.labels.pluralReviewCountLabel }}