99Designs is a resource for people looking for web and graphic designers. The platform connects those looking for a design to the artists who can create logos, web designs, illustrations, graphics, and so much more.
My Honest Review of Design Shifu [Updated for 2023]
When you run a business, you are regularly in the weeds with your finances. Constantly trying to figure out how to save money and cut costs, you often look at every department with a fine-tooth comb. In case you didn't uncover this on your own, one way you can save money is by outsourcing your creative work to a design service platform. 
Design service platforms are popping up more and more and one of these platforms is Design Shifu. Design Shifu allows you to let their team of creative freelancers handle your graphic design work so you can allocate your resources elsewhere. Without relying on an in-house team, you can save money and review designs faster – it's a win-win!
Keep reading to take a deeper dive into everything you need to know about Design Shifu. Once you finish reading, you'll be able to determine if Design Shifu is a good fit for your business. 
When it comes to Design Shifu, they pride themselves on delivering fast, high-quality graphic designs at a flat, monthly rate. Based in the US and founded in 2018, Design Shifu aims to help businesses communicate better through creative and cost-effective designs. Unlike competing platforms, Design Shifu sticks to graphic design and does not offer services like website design, video editing, animation, illustration, or other complex project services. 

Design Shifu has a variety of plan options, which includes a "Pay Per Request" plan. Many competitors only have monthly-based plans, but Design Shifu has a plan that is appealing to businesses that have one-off needs. Their budget-friendly model is a model that works for them, and they have tons of positive and happy customers whose reviews are visible right on their website. 
How Does Design Shifu Work?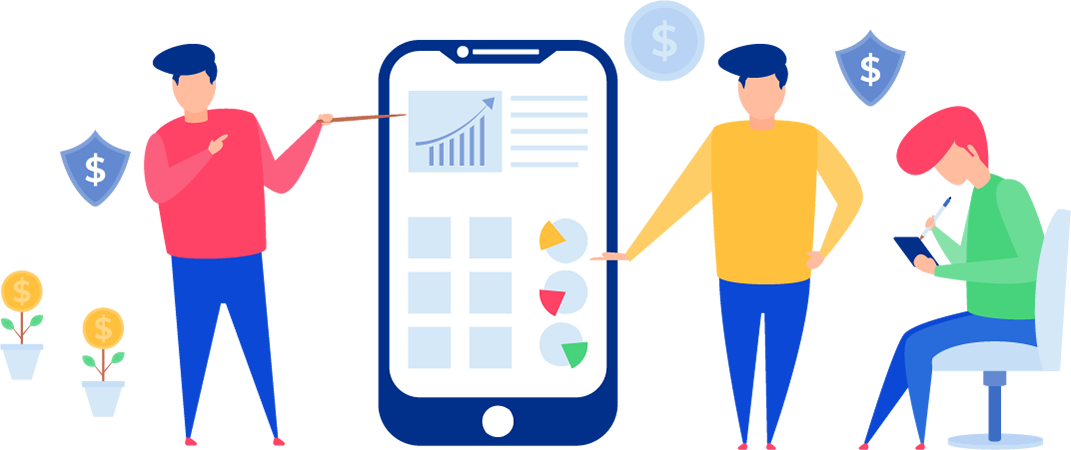 While some competing platforms use an external site to manage their services and client projects, Design Shifu does not. Instead, Design Shifu has its own, in-house, intuitive dashboard that makes navigating the process from start to finish easy. 
All you have to do once you sign up is follow these below steps:
Every day visit your dashboard to submit and/or manage your daily project requests. Be sure to thoroughly outline all the requirements and details for the designer. 
Once you submit your request, you'll be matched with a dedicated designer who will begin to work through your submitted project. 
This dedicated designer will then send along a design for your review that is based on the details and project outline you submitted. 
After reviewing the design, you can ask the designer to complete any revisions you need to be completed. 
Once you receive the revised project (and once it meets your expectations), you can approve the project and close it out. 
After you approve the project, the designer will send along the final source files, and other requested file formats, for you to download and use wherever and however you wish to! 
Despite catering to graphic design, Design Shifu's approach is suitable for many businesses out there. I found that when it came to graphic design, the quality of work was on par with several other design service platforms. Their turnaround time is slightly slower than other companies I have tried, but it felt like the designer took this extra time to work through my project thoroughly. 
For some of the projects, I didn't need as many revisions, but this was likely due to having a dedicated designer who I worked with before. I found as I completed more projects, these designers began to understand my brand and project scope and were creating customized designs that were up to my standards. The only downside is that I would have loved to explore work beyond graphic design but since Design Shifu sticks to just one service, I wasn't able to explore this. As a result, I had to sign up for a separate platform to get other types of projects completed.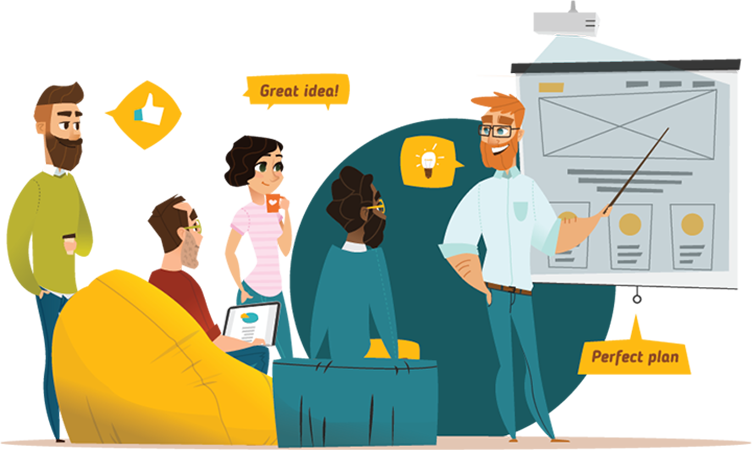 How Much Is Design Shifu?
Unlike companies that strictly offer unlimited, or monthly, plans, Design Shifu offers a plan for those businesses and individuals that need a one-off project completed. In total, you have four plan options you can choose from when you sign up with Design Shifu.

Their cheapest plan is the one-off project plan called the "Pay Per Request" plan, priced at $29. This will get you one request, with a maximum of two revisions, that will be completed in 24-48 hours. The next three plans are monthly options. The first is the "Monthly Limited" plan at $99 a month. This allows you up to one daily active request at a time and 5 total requests, with two revisions each, for each month. Each project is subject to a 24–48-hour turnaround time. Their next tier is the "Monthly Unlimited" plan for $299. When you sign up for this, each month you have access to unlimited requests and revisions all month long and you'll get each project back in 24 hours. Their most expensive plan is their "Monthly Unlimited Plus" plan. This not only gets you unlimited requests and revisions back in 24-48 hours all month long, but it also gives you access to many more service offerings. 

In all three of the monthly plans, you aren't subject to a long-term contract, and you receive full email support and stock image licenses. If you ever need more hands-on-deck or more projects completed, you can always add on an additional project with the "Pay Per Request."
How Long Does Design Shifu Take?
While you can manage your requests daily, you won't necessarily get projects returned to you daily with Design Shifu. Their turnaround times also vary based on the plan you sign up for, but in general, their cheaper plan has a longer turnaround time than their more expensive plans. 
Their most affordable plans, the "Pay Per Request" and "Monthly Limited" plans, have up to a 48-hour turnaround time. 
Their pricier plans, the "Monthly Unlimited" and "Monthly Unlimited Plus" plans, have a turnaround time of 24-48 hours, but often you'll receive projects back within the 24-hour window. 

The estimated turnaround times do not account for revisions and the only plan that guarantees a turnaround time of 24 hours is the "Monthly Unlimited" plan. 
Tips for starting a project with Design Shifu successfully
To be the most successful with Design Shifu, you want to become accustomed to their dashboard early on. Everything takes place within the dashboard, so you must be utilizing the dashboard to best meet your goals. 

Once you are up to speed on that, then you'll want to provide as many details as possible within your project briefs. The more detailed you can be within the project briefs, the fewer revisions you will need and the happier you will be with the results. 
As you fill out a project brief, be mindful of the following details:
Overcommunicate your project scope. Share more details than you think you need about what you are looking for with a completed project. 
Share details about your business and any brand guidelines that you already have set up. When you do this, the designer can ensure that their submitted design is aligned with your brand. 

Taking these steps may seem like more work up-front but it can be what separates you from a design you love from a design you hate. The more you do to articulate the scope of the project, the easier time your designer will have in providing you with a design that is up to your standards. 
I found that while Design Shifu is more affordable than some of its competitors, the quality of work was not always the same. This seemed especially true for the "Pay Per Request" plan where the revisions were capped. Due to the revision cap, I felt like the designers didn't put as much energy into creating a design that matched my vision as they did for the projects that were part of my monthly plan. 

What is impossible to argue with Design Shiu though is that they are affordable no matter your budget and graphic design project. It seems as if they cater to businesses that need daily designs completed at a lower cost like agencies, advertising firms, and solopreneurs. If your business has this type of need, then Design Shifu is worth exploring! But if you want more attention paid to every project, and the price is not a top concern, then it may be worth exploring a few of Design Shifu's competitors before signing up for a plan. 
Pros: Here's what I like about Design Shifu
Cons: Here are the only things I don't like about Design Shifu
Alternatives to Design Shifu
While it is hard to find another unlimited design service platform at the same price point as Design Shifu, there are competitors with other specialties that are worth exploring. All of these differ in some way, but each have something special about them that makes them stand out. Check out some of these alternatives to Design Shifu below: 
ManyPixels: ManyPixels is one of the few platforms (if not the only one) to offer mobile design. Most projects are delivered in one day and for each project, you'll be matched with a designer that is best suited for your line of work. This dedicated team member takes an interest in your brand, inspiration, and company, to deliver work that most closely aligns with your project brief. 
Flocksy: What makes Flocksy unique is that they are truly a one-stop-shop. Under their unlimited design umbrella, you can have graphic design, copywriting, web design and development, video editing, voice-over work, and SEO projects all worked on. Whatever plan you sign up for you'll get an unlimited number of projects you can start, with an unlimited number of revisions.  
Designed: Designed keeps it simple with two plans: one that covers unlimited design service and the other covering project-by-project pricing. What sets Designed apart is that they use some of the latest tools in the industry to deliver premium, comprehensive, design services. 
Fequently Asked Questions
I know it's hard to believe that you can have access to unlimited graphic design at a low cost each month, but you can and companies like Design Shifu are legit! You can read customer reviews directly on their website and they received two awards from Clutch in 2019 – "Top B2B Companies" and "Clutch Top 1000 Companies." Businesses of varying sizes have used Design Shifu to work through their design needs and with their 14-day money-back guarantee, you can easily "try before you buy." With turnaround times of 48 hours or less, you'll start to see their great work for yourself as soon as you sign up. 
When you use a design service platform, you are letting someone else handle your design needs. Many companies are used to using an in-house creative for their creative needs, but with a design service platform you can outsource your work to experienced freelance professionals – and the platform will take care of all this outsourcing for you! You'll find that with these companies, you can often save money (by not hiring an in-house team) and you'll get designs back within days for you to review and approve. 
If you have strictly graphic design needs and are budget conscious, then you'll likely find that Design Shifu is worth it. On the other hand, if you have many varying needs, or complex projects, and have more wiggle room with your budget, then another design service platform may be a better fit. Design Shifu is catered more toward agencies and advertising firms where clients need multiple projects completed quickly. Design Shifu also only does graphic design work so if you want a mix of design, video editing, SEO, or more – you'll be disappointed with their limited offerings if you sign up. At the end of the day, you need to look at what the needs of your business. When you look at this you'll be able to determine if Design Shifu is best suited to help you reach these needs, or if another platform would be a better match! 
Leave your own review of Design Shifu!
Honest, accurate first hand reviews only. When possible please link to the project results you are leaving the review for.
{{ reviewsTotal }}
{{ options.labels.singularReviewCountLabel }}
{{ reviewsTotal }}
{{ options.labels.pluralReviewCountLabel }}