99Designs is a resource for people looking for web and graphic designers. The platform connects those looking for a design to the artists who can create logos, web designs, illustrations, graphics, and so much more.
My Honest Review of Designed
The biggest hesitation businesses have with forgoing their in-house creative team and electing to outsource this work is that the quality of work will suffer. Well, that isn't the case if you find the right platform. 
With so many of these companies popping up, it's hard to determine what one is the best fit for your business and your needs. One of these companies that are worth exploring to see if they are a fit is Designed. 
Designed always offers unlimited premium, comprehensive design services that are on par with the work you would receive from an in-house team. The only thing with Designed though that your in-house team can't do is save you money. 
Below I take a deeper dive into this platform to help you determine whether Designed is a service you should immediately sign your business up for. 
Designed brings you quality design without any high costs and/or complexity. With them, you never have to worry about bouncing between pricey agencies, flaky freelancers, and an expensive in-house team. No matter what you sign up for with Designed, you'll always receive high-quality designs, have access to a talented US-based team, have amazing ongoing communication with your design team, experience a simplified project management approach, and receive top-notch customer service. 
What sets Designed apart from its competition is that they have invested in proprietary tools from external partners to give their customers the most efficient experience. These tools comprise "The Hub," which is their client headquarters so clients can easily make project requests, change project priority, and communicate with their team all in one place.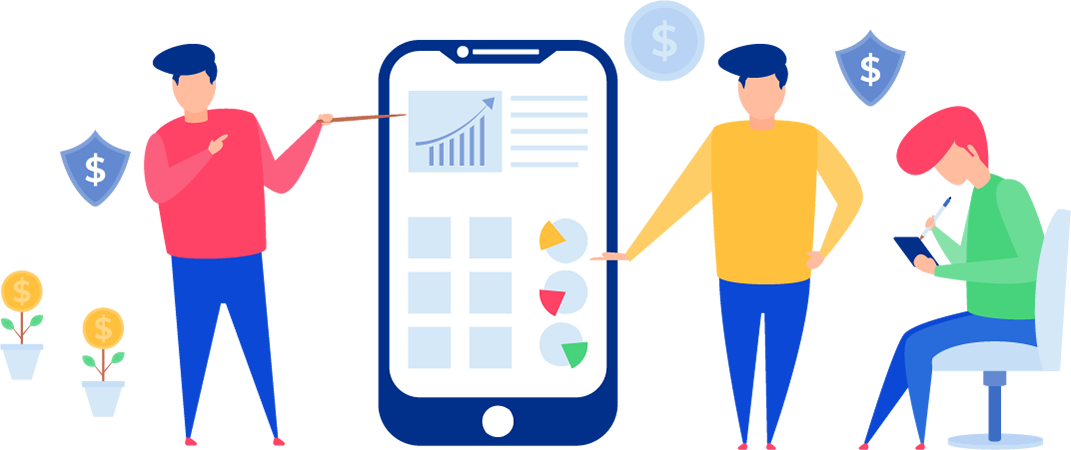 Designed uses an intuitive, in-house platform to handle their project management. Called, "The Hub," this serves as your project headquarters and houses all communication, task management, and file proofing. Having everything in one place makes this process as easy as can be! 

To get started with Designed, just follow these steps below:
Submit a project brief that outlines all the details about your brand and project. Be sure to include details like your desired colors and the deliverable format you prefer (i.e., .jpg, .pdf, and/or .png). 
Next up is managing your active projects that are in your queue. You can change the priority of a project at any time by dragging and dropping the project tasks in the order you want them worked on and completed. 
Communicate with your designer to discuss the projects currently being worked on and collaborate with them directly. 
As you begin to review drafts, provide feedback to the creative on the project and if you need revisions, submit those as well. 
When the project is finished, approve it. Once you do, you'll be provided with the source files that you can download and use for free!
Designed's approach is highly personalized and the direct communication with the team allowed me to fully articulate my brand, and project, vision. Being able to directly connect with the designers helped build a relationship between us and made us feel like true partners. 
The quality of work was also exceptional because of this personalization. Every design I received was premium quality and exceeded my expectations. They have worked with brands like Subway, Allstate, and more, and it was evident they understood what working with a client entailed. They were mindful of the brand guidelines I provided, and every design was unique and customized. Their website lists countless five-star reviews and after also working with them I can tell you; that these reviews stand true.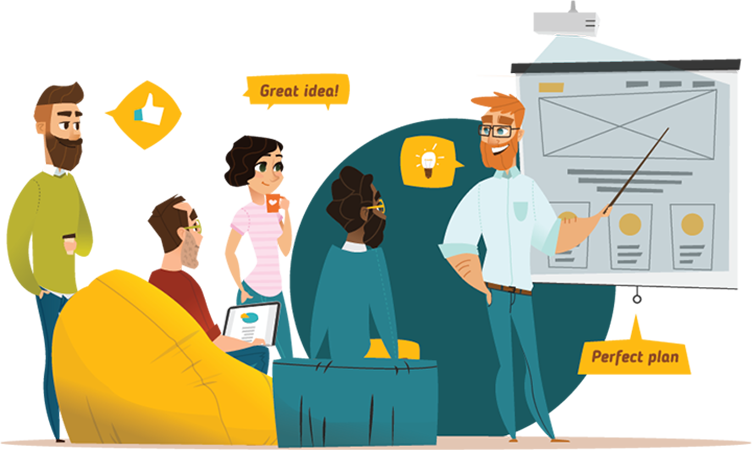 Designed's pricing structure is some of the most straightforward pricing I've seen – they offer a pricing structure that covers subscription-based design projects and one that covers designs on a project-by-project basis. 
Within the subscription pricing structure are a series of plans you can sign up for, based on how much work and how many projects you need to complete. The cheapest option is the Assistant Plan which is $2,500 a month and gets you 40 hours of design time and 4-7 completed projects each month. Their most expensive plan is the Agency Plan for $10,000 a month and will get you 160 hours of design time and 16-28 completed projects each month. In between those two plans, you'll find the Part-Time Plan for $5,000 a month and the Full-Time Plan for $7,500 a month. No matter what plan you choose though, you'll always get a weekly check-in call with your team, 1 day+ turnaround time, a full-stack DesignOps team, a full-time (degreed) US-based design team, and unlimited design requests and revision. 
Their project-based pricing varies based on your project need and the scope of the project. No matter the project though, you'll always get a low, flat-rate price that includes a set number of revisions, a full-stack DesignOps team, and a full-time (degreed) US-based design team. Their final package is focused on recruitment services, which are unique to Designed. For this service, you can pay either $500 a month or 6% of that employee's fiscal year salary – but you only pay if the employee stays! 
Whatever pricing model, or service, you choose, Designed will always offer you a money-back guarantee if you are not completely satisfied with the work after one week. 
How Long Does Designed Take?
Since Designed is pricier than other companies, they strive to add value through their turnaround times. Their fast turnaround time comes without sacrificing the high quality of their projects, something some of their competitors haven't figured out yet. 
For standard design requests and standard change requests, you can expect a turnaround time of 1-2 days. 
For larger, more complex design requests, or brands with complicated brand guidelines, Designed will add time to your design turnaround time estimate. 

You may be pleasantly surprised with how quickly you receive your projects back. In some cases, they offer a same-day turnaround on smaller requests and changes. 
Tips for starting a project with Designed successfully
If you signed up for Designed, you likely want a personalized design experience. That means that to be successful and get the highest return on investment, you'll want to be hands-on with your designated creative team. 
As you begin to work through your first projects, you'll become more familiar with their platform. Some pointers as you become situated are outlined below to help you:
Treat their design brief template like a brain dump. Their design brief is interactive and will take whatever you dump into the brief into account. 
Be communicative with your design team. The more you connect with them, the more they will feel connected to your projects. 
Treat your weekly check-in calls as a priority. If you treat them as an obligation, the designers will pick up on that. 

Once you get the hang of "The Hub," you'll no longer rely on email chains and print-and-scan change requests, and you'll never need to deal with missed deadlines again. Since "The Hub," is your project headquarters, bookmark that page and visit it frequently to manage projects whenever you want to! 
It's no question that Designed has some of the highest quality work I've seen to date. Their services are advanced, and they utilize some of the best tools out there in the market to offer you the most premium design experience. The problem with Designed though, is that it isn't cheap. You can sign up for a free demo so you can "try before you buy," but if you fall in love with them, it won't come at a low cost. 

Many of us turn to design service platforms to save money. While you are getting premium work, you are still shelling out significant funds to get this. At the end of the day, it comes down to the experience that you want and how much you have budgeted. If you are hoping to cut design costs by 50%, there are probably other platforms that are better suited for you (and still will provide you with high-quality work). If you are looking for a company that allows you to interact directly with designers, and you have a larger budget to play around with, then maybe Designed is a good fit for you. What it comes down to is what you are looking to get from a design service platform, and only you can determine that. 
Pros: Here's what I like about Designed
Cons: Here are the only things I don't like about Designed
If Designed's quality of work is important to you, but its price is too high, there are alternatives that you can explore. These competitors often have less of a hands-on model, but they deliver exceptional work, at an affordable rate. Below, you'll find three alternatives to Designed that you can explore more: 
Design Pickle: Design Pickle has a home for everyone. They cater to businesses that can't afford an on-site designer, businesses that want the consistency of a dedicated freelancer, and marketing agencies that need to outsource a high quantity of projects. With straightforward and transparent pricing, you'll receive graphic designs and illustrations that are up to your standards. 
Flocksy: If you haven't heard of Flocksy, you should look them up. While they may not offer recruitment services, they have the most services that I have ever seen from a design service platform. You can get graphic design, copywriting, web design and development, video editing, voice-over work, and SEO projects all worked on. And the best part is you can mix and match what type of project you want to complete, no matter what plan you are on – all at an affordable, monthly rate!  
Kimp: Kimp also offers a team approach, but at a lower cost. You'll always have access to a team of three creatives with different specialties and their turnaround time is on par with these other alternatives. Kimp's portfolio spans a variety of industries and whether you are a start-up, freelancer, marketer, and creative industry, you'll be happy with your experience at Kimp. 
Fequently Asked Questions
Designed is legit! It's no surprise why customers rave about them and why businesses we all are familiar with have partnered with them before. They are transparent in their communication and have a flat-rate price that doesn't include any hidden fees. You can always opt for a free demo to "try before you buy," and if for some reason you aren't happy with the work you receive during your first week, Designed offers a money-back guarantee. 
A design service platform is a creative team that lives outside of your business. These companies outsource all your creative projects to their team of freelancers and contractors who complete your projects in a short amount of time. When you outsource this work to reputable creatives, you're able to save costs by cutting your in-house creative team. Managing the process is easy and saves you time so you can put your energy where it's most important in your business 
If budget isn't a concern, then yes! If budget is a concern, then I'd probably say no. I was blown away with the designs I received but when I tested out other platforms, I also loved those designs! And if I never had tried out Designed, I wouldn't have known the designs could be any better than what I was receiving from a different company. If you are building out an entire brand, and have a ton of projects for that brand, then you may prefer having a dedicated US-based design team, which Designed offers. While they aren't cheap, they are likely still cheaper than what you would spend for an in-house team, so it all comes down to your budget and priorities. If you do end up going with Designed and splurging, I feel confident in saying you won't receive a design back that you hate! 
Leave your own review of Designed!
Honest, accurate first hand reviews only. When possible please link to the project results you are leaving the review for.
{{ reviewsTotal }}
{{ options.labels.singularReviewCountLabel }}
{{ reviewsTotal }}
{{ options.labels.pluralReviewCountLabel }}