99Designs is a resource for people looking for web and graphic designers. The platform connects those looking for a design to the artists who can create logos, web designs, illustrations, graphics, and so much more.
My Honest Review of Hatchwise [Updated for 2023]
Crowdsourcing a design project, particularly a company logo, would have seemed completely unthinkable a decade ago. But now, design contests are an everyday occurrence, and they can be extremely successful for businesses looking for a quick turnaround of a straightforward project.

When you're a small business just getting started or an established company looking to rebrand, there's a lot to keep in mind when you're looking for a design contest provider, including pricing, quality, the design process, the freelance designers, and more.

Let's start with some introductions to ensure you're in good hands. If this is your first time working with a crowdsourced design company, this guide to Hatchwise services will help you make the most of the platform.

About Hatchwise
Hatchwise is a crowdsourced creative agency that offers custom logo, web, and graphic design services, as well as product, slogan, and company naming. It does it all through an innovative contest format. They've created more than one million designs since 2008, and their talented community of tens of thousands of creatives grows every day. They work hard to offer the best quality designs or names for every project they take.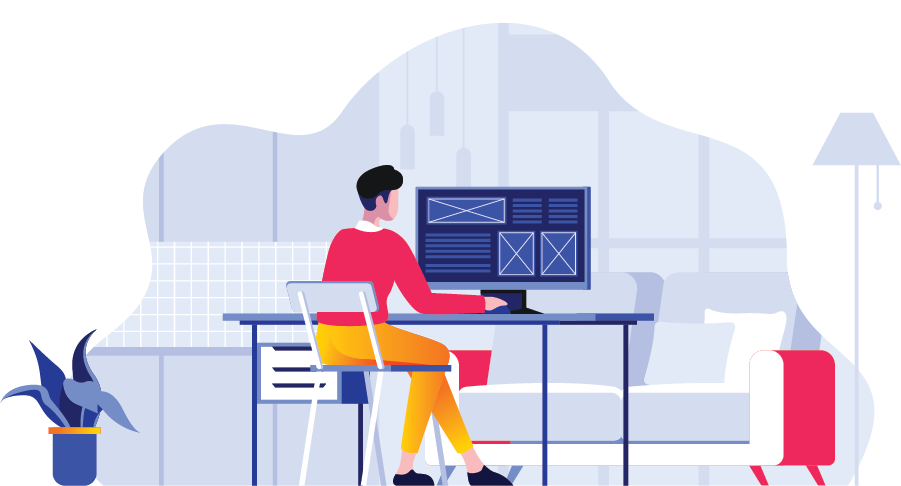 When it originally started, Hatchwise was eLogoDesigin and catered exclusively to logo design contests. Since its creation in 2008, Hatchwise has seen that opening up their contest to all graphic design and even web design needs is the best way to serve their growing community.
George Ryan, the Hatchwise CEO and co-founder, said in an article on Cision, "[…O]ur site provides a platform for freelance designers that wouldn't have a chance otherwise, and even if a designer doesn't have their work purchased, they gain experience, get feedback on their work, and build up their portfolio. I believe strongly in what we are doing[.]"
Opening up the design process to such a wide array of creatives allows freelance artists to make a name for themselves and gain more business. Whenever you enjoy working with someone on the site, Hatchwise will get you their contact details so that you can always contact them again.
Since then, Hatchwise has been ranked among the Top 15 Best Online Marketplaces for Graphic Design by Digital Information World and has amassed over 30,000 designers participating on the site. Crowdsourcing, when it comes down to it, is all about the spirit of creativity mixed with the edge of competition. Because you'll get several designers competing against each other to be chosen for your project, they'll work hard to dazzle you.
And Hatchwise was born out of a drive and dedication that any entrepreneur can relate to. Humble beginnings are a constant when it comes to startups, but exceeding expectations and launching a platform where businesses and creatives can help each other grow is exclusively Hatchwise.
What You'll Get with Hatchwise
Hatchwise doesn't just run logo contests either. You can also run several other contests through their crowdsource graphic design platforms, including web design, brochures, slogans, taglines, and more. Let's look at some of the top categories aside from logos.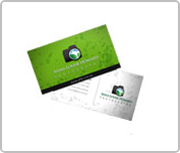 Business Card Design
You hand them out during business meetings, leave them on coffee shop counters, and you deliver them in person to your potential clients. Your business cards work hard for you, so ensuring they look great and leave a lasting impression is a must. With a Business Card & Stationery Design Contest, you can get tons of ideas to help you create the best cards for your business. You can incorporate your existing logo and include a matching stationery design with your custom business card design.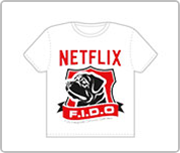 Shirt Design
Hatchwise can even help design your promotional products, such as t-shirts. The designers will create a fabulous t-shirt design and give you dozens of custom designs, from bold and minimal to funny to intricate and detailed. All you need to do for your original custom shirt design is tell the designers your specs in the brief, and they'll create a beautiful design around them. And, of course, you'll get multiple custom design options for every project.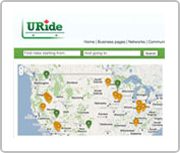 Website Design
A beautifully designed website lands customers and converts. But sometimes, a coder just doesn't cut it. You need a creative graphic designer who can develop something gorgeous that invites customers in and makes them want to stay. Web design contests at Hatchwise are the perfect way to design your uncoded static design to your precise specifications. The winning artist will deliver your design file in PSD (Photoshop) format when you run a web design contest. You can then take the file to your coder or get a free quote from a partner for the cost of turning it into a working website.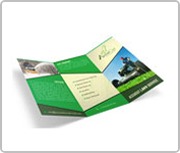 Brochure Design
Another important promotional asset is a brochure. It's a fantastic way to tell the world about your business and boost exposure. An incredible brochure design can help you build brand awareness and generate business. With the Hatchwise community of thousands of creatives, you can get help creating original, custom brochure mockups. Once you've selected your winner, you can take your final files to the printer and start handing out your brochure!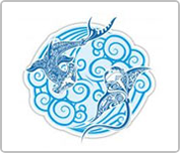 Custom Graphic Design
With the varied community of graphic designers available on Hatchwise, you can get any type of custom graphic design made for you quickly, creatively, and for a great price. From custom icons to book covers to avatars to product packaging, the designers on Hatchwise can come up with something beautiful. When you start a design contest in the Custom Graphic Design category you provide all the spec and details for whatever you need created and our talented community will take it from there.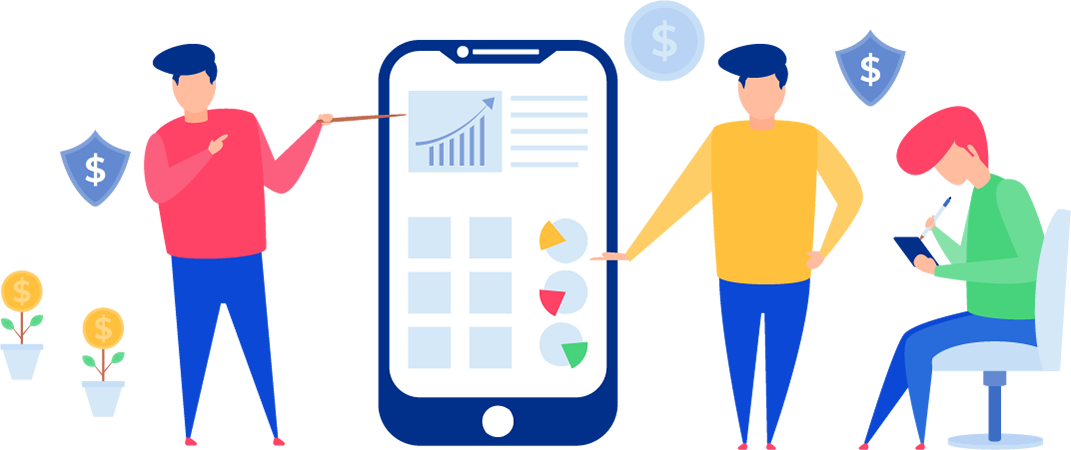 The Hatchwise creative contest packages all come with access to their full community of creatives, no limit on the number of entries that can be submitted, and completely original creative work. The only difference between packages is the prize amount that is included with the package. A higher prize amount on offer means more participation and attracts higher quality creatives to your contest.
To give you a boost and provide even more customization options, Hatchwise also provides
contest upgrades, which include:
Private Contest: $30
48-Hour Rush Contest: $35
Highlighted Contest: $7
Featured Contest: $18
Designer Email Blast: $25
Blind Contest: $20

In any case, you'll always receive:
Custom Designs
A $49 Listing Fee that's included in your pricing
Full Ownership of the winning design
Industry-standard files included in the sending of your design
A Money-Back Guarantee that ensures you're happy with their service
Reviews from Real Customers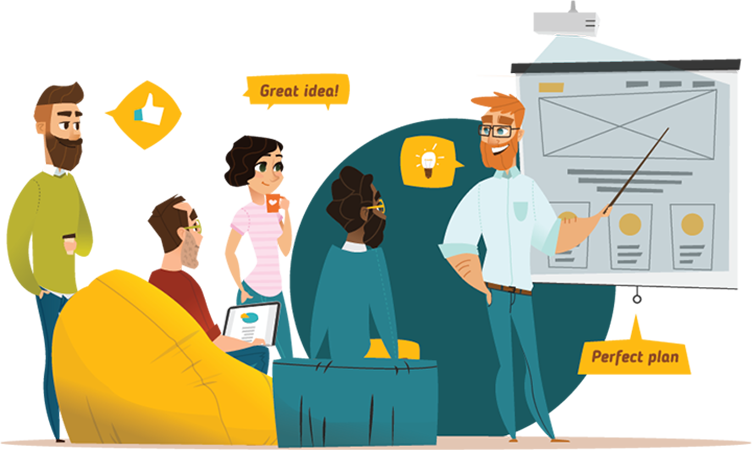 The best way to know what customers think of any business is to ask them. So, take a look at the latest reviews about Hatchwise, and you'll see for yourself why people keep coming back
time and again.
"I Love Hatchwise The Contest Idea Is Great And Gives People More Options Which I Love. I Will Absolutely Use Hatchwise Again For Future Projects."
"This Is My 5th Contest With Hatchwise, And Each One Has Been Excellent."
"Great Experience. Contest Provided Many Design Options And Choices. Well Worth The Pricing."
"This Is The Third Time I Have Used Hatchwise, And I LOVE My Results Each And Every Time. I Could Not Be Happier With My Results."
"I Was Pleasantly Surprised By The Variety Of Artwork We Received. A Good Experience And I Will Recommend To My Colleagues."
"This Was A Great And Fun Experience! I Didn't Know What To Expect When I Signed Up. What I Found Is I Would Do This Again And Again!"
Hatchwise focuses on graphic design, with additional contest possibilities including web design, brochures, and more. For that reason, their design quality is higher than other crowdsourcing platforms that don't specialize in design, such as Fiverr or Upwork.
Designers from across the globe will respond to your contest and provide you with their incredible designs. The diversity creates incredible art. It's well known that two heads are better than one. Well, with Hatchwise, you'll get dozens, if not hundreds, of heads working for you to create something beautiful. Logos are their specialty but don't forget they offer amazing graphic design and branding services for all your needs as well, including web design, naming, slogans, and more.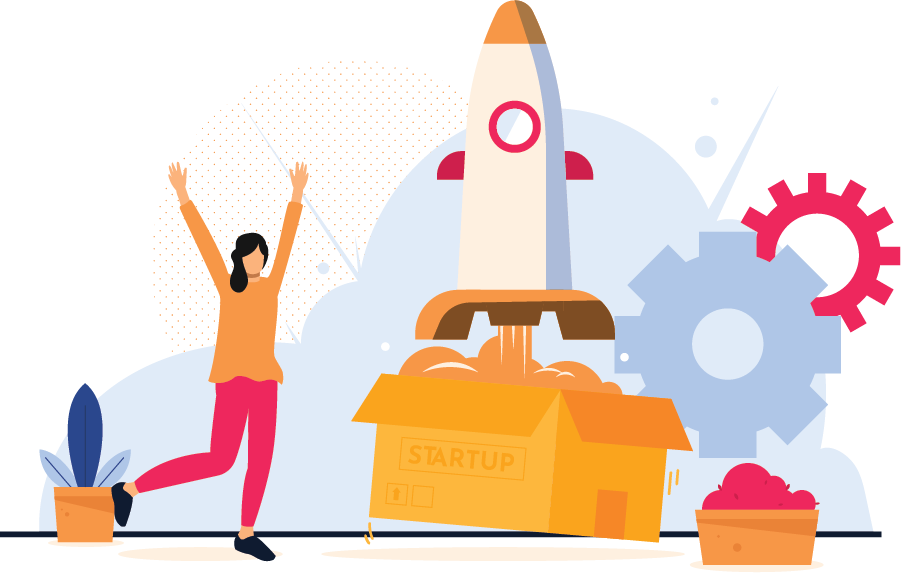 Launching Your Design Campaign
When you're getting ready to launch a design contest, you can look at previous and active contests for inspiration. These will also give you a good idea of quality from their numerous designers.

Speaking of Hatchwise designers, they have a level process the creatives work within. All the designers are great, but Gold and Silver designers are among the top tier. Gold designers also pay to be a part of the monthly service, and that means they take their job especially seriously when offering top-quality designs. You can even browse the community of designers to see their work and the styles you'll most likely receive during your design contest. The community of designers keeps each other striving to be the best and work together to uphold the excellent community standards Hatchwise has set forth, including completely original work, no clipart, and trustworthy practices.

After your design contest is through, Hatchwise also provides you with the contact information of the winning designer. That way, when you want to work with them on future jobs, you can reach out to them specifically. Hatchwise doesn't believe in keeping people apart. So, if you love a designer, contact them to work on all your design needs.

If you're having trouble deciding on a crowdsourcing design platform, check out Hatchwise's gallery. You'll be able to see the winning designs from some of their most successful contests. When you take a look for yourself, you're sure to find something that speaks to you. And that's just how Hatchwise works—pulling together incredible talent from everywhere to help you find the perfect logo or graphic design for your brand.
Leave your own review of Hatchwise!
Honest, accurate first hand reviews only. When possible please link to the project results you are leaving the review for.
{{ reviewsTotal }}
{{ options.labels.singularReviewCountLabel }}
{{ reviewsTotal }}
{{ options.labels.pluralReviewCountLabel }}