We help our clients design better and scale faster with a flexible, affordable unlimited design service. As a service that is offered remotely, Kimp supports clients around the world. We help get new business ideas off the ground; scale marketing campaigns and agencies; and reach wider audiences with impactful messages.
My Honest Review Of Kimp [Updated for 2023]
We help our clients design better and scale faster with a flexible, affordable unlimited design service. As a service that is offered remotely, Kimp supports clients around the world. We help get new business ideas off the ground; scale marketing campaigns and agencies; and reach wider audiences with impactful messages.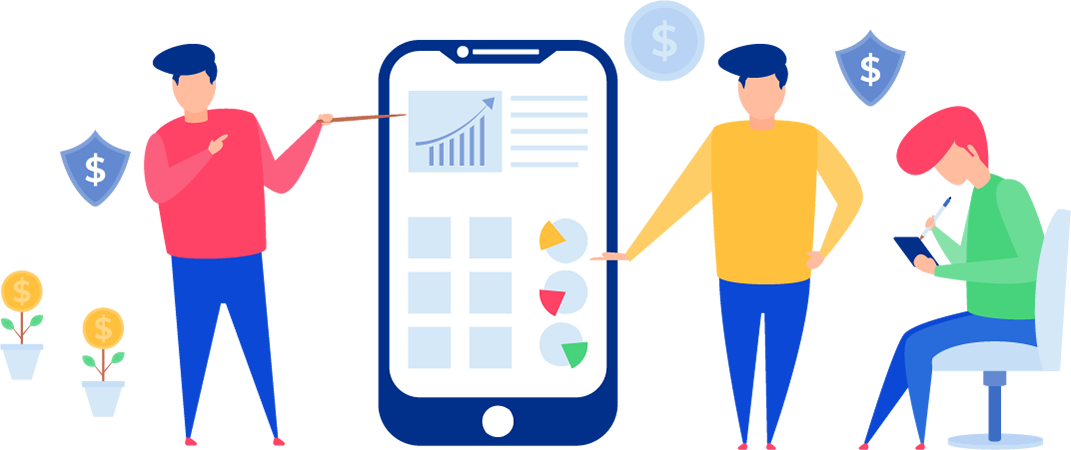 Kimp is a graphics and video design service that can handle logos, ads, physical and digital banners, book design, social media posts, and more. If it's in the realm of graphic design, Kimp can handle it. They provide unlimited graphic or video design services for a flat rate and offer an introductory free trial. Customers also get unlimited revisions and a number of perks associated with the plan they choose. Here's how it breaks down:
Step 1: Choose the right plan for your needs and either pay for your package or start a free trial. You can choose from one of three options available- graphics, video, or graphics+video.
Step 2: You send in a design request. You can use email or Trello to submit your request. There, you'll tell the Kimp creatives exactly what you need, and the team will work on the designs on a first-come, first-serve basis.
Step 3: Your design team, consisting of one project manager and three designers, will create your graphic or video.
Step 4: Once the designers have created something, they'll send it to you for your approval. If you need any revisions, just let them know, and they'll be happy to work on them for you.
Step 5: When you approve your designs, you'll get access to the source files to use however you wish.
When you need more designs, just submit another request, and your team will get to work.
One of the many graphic design projects that Kimp offers is logo design. When you're looking for a logo design, you'll submit a request for it the same way you do with every other service. Just email request@kimp.io or use the task manager, Trello. If you're unfamiliar with Trello and want a walk-through, a video on the Kimp page guides you through the request process. You can find it here on YouTube as well.
Your logo is often what people see from your company first, so creating a unique, eye-catching icon is essential. Since logos are particularly important for all businesses, Kimp ensures you'll have total control over the design. Just like with their other services, you can submit unlimited revisions, and your design team will work hard to create the perfect logo for your company. If you'd like to look at the logos they've designed for other companies, they offer a large portfolio of their work on their site here.
One of the best things about Kimp's pricing is that it's transparent, simple, and has no hidden costs. The other great feature of the pricing is that it's no-contract. For a flat monthly rate, each plan offers unlimited designs and revisions. Rather than break up the plans by offering more or fewer services, each plan represents what you want to focus on. There's graphics only, video only, and graphics+video.
The Graphic Design Plan is $599 monthly, including two active requests, a 24-hour turnaround, and a dedicated design team. The Video Design Plan is $699 a month. It also offers two active requests with a two to four-day turnaround and a dedicated team. Last is the Graphics + Video Design Plan. This plan costs $995 monthly and allows four active projects with two dedicated teams, custom illustrations, GIFs, and NFT designs. As an additional incentive, Kimp offers 50% of your first month on all their plans for new clients.
You'll always get unlimited requests, revisions, and brands regardless of your plan. You'll also be able to add unlimited team members, receive free stock images and source files, and use the Zapier integration and Trello project management tool. You can also pause your subscription if you don't have an active workload for a while. Plus, you can always start with the free trial to ensure you like the service.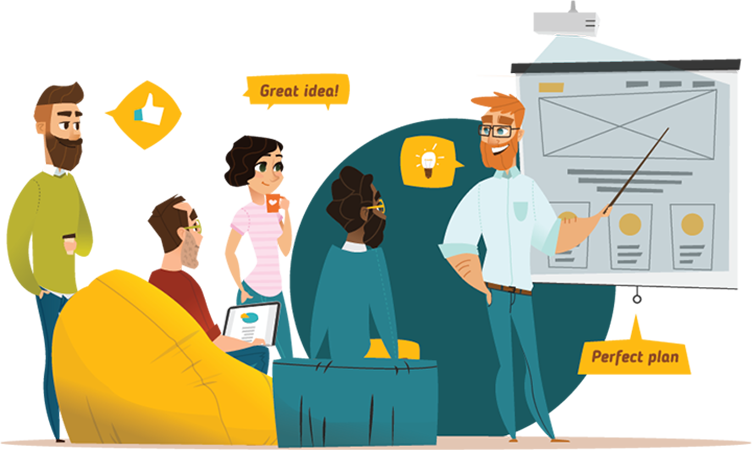 Kimp offers a 24-hour turnaround time for graphics and a two to four-day turnaround time for video. This time reflects when you'll receive your initial designs. It will take a bit longer to complete revisions and send the project back to you if you have changes to make. You can have two active projects with the graphics or video-only plans, so they'll work through them in order of when they were received.
Kimp states that they can deliver two to three projects a day. Additionally, Kimp designers will complete any necessary revisions before moving on to a new project for you. That way, you'll get the oldest projects completed first.
Tips for Running a Project with Kimp Successfully
When you're submitting a design request, it can be helpful to follow these quick tips to ensure everything goes smoothly:
Request your priority items first– Because Kimps works through your projects in the order they were received, make sure to ask for the ones you need to be done sooner first. You'll have two or four active project spots, so using them wisely is important. Prioritize your tasks to guarantee you won't miss a deadline on crucial designs instead of creating requests as soon as they come up.
Provide a detailed design brief– Having to clarify project details and ask questions about what exactly you need slows down the process. When you provide a thorough project brief and explain each aspect of your design needs, you ensure that the designer knows precisely what you need and can deliver on it right away.
Embrace communication– The unlimited revisions are there for a reason. Make sure you're openly communicating with your design team. Tell them what you love, what needs improvement, and explain why you do or don't like something. This information will be beneficial during revisions and help when your team is starting your next project. They'll know what you want better and be able to achieve it quicker.
Check your messages often– This one ties into the others. Look for questions, responses, and updates frequently so that you always know what's going on with your project and can provide any additional information right away. Delayed responses mean a delayed project.
Provide resources and examples– Giving your team a visual idea of what you like will help them understand your desires better. Often, words can only express so much. Showing your team a logo you love or a banner that's perfect in your mind will help steer them in the right direction. And again, it'll speed up your final turnaround time.
Kimp offers straightforward pricing and details exactly what you'll get with each one. That transparency is great. On their site, you can see that they've helped numerous types of clients. When you combine that with the several types of graphics and videos they can create, you get a well-rounded service provider. With the two to three projects completed daily, you can rely on Kimp for consistent, timely graphics for all your needs- big or small. Kimp makes a good selection for startups, marketing agencies, or businesses in practically any industry for an affordable price. In my "expert" opinion, if all you need is graphics or video, they can serve you well.
Pros: Here's what I like about Kimp
Cons: Here are the only things I don't like about Kimp
Design Pickle– Their service is almost exactly like Kimp's. Their lowest price plan is actually a bit less than Kimp's. However, it doesn't include the basic GIFs that Kimp's lowest graphics-only design plan does. Additionally, 24-hour or same-day turnaround isn't available in that tier.
Designity– Designity is also very similar but much more expensive. While its lowest-tier plan includes graphics, web design, and GIFs, possibly the most exciting thing about its service is that it includes copywriting.
Flocksy– Flocksy's lowest tier is comparable to Kimp's, with the main difference being that Flocksy also offers copywriting. If you need this done for you as well, it's a good option. Signing up for the larger plan will also include website and app design, which Kimp doesn't offer. Flocksy also has Zapier integration and
Fequently Asked Questions
Yes. It offers no hidden fees or contracts. And what you pay is what you get. Each package offers exactly what you see advertised.
When you need regular creative assets created, signing up with a design service means that you outsource that need to a team of creatives who'll complete the project based on your request. It can be more affordable than hiring an in-house team of designers, writers, etc.
Suppose you don't need advanced services like webpage design or copywriting but need graphics or video. In that case, it can be a great option. With unlimited projects and revisions, it can be a cost-effective way to get the logo, design, or video you need each month for the long term. If you only need a few projects for the short term, there may be better options.
Leave your own review of Kimp!
Honest, accurate first hand reviews only. When possible please link to the project results you are leaving the review for.
{{ reviewsTotal }}
{{ options.labels.singularReviewCountLabel }}
{{ reviewsTotal }}
{{ options.labels.pluralReviewCountLabel }}