LogoMyWay is a design contest platform that brings together talented designers to work on logo requests.
A good business logo is crucial to the success of your branding efforts. Is LogoMyWay what you need to make this happen? How does LogoMyWay work and is it right for you? Let's take a look.
My Honest Review Of LogoMyWay [Updated for 2023]
A good business logo is crucial to the success of your branding efforts. Is LogoMyWay what you need to make this happen? How does LogoMyWay work and is it right for you? Let's take a look.
LogoMyWay is a design contest platform that brings together talented designers to work on logo requests. Instead of browsing countless portfolios and going to the trouble of hiring a freelancer, you simply submit a project brief, and LogoMyWay will create a logo contest. Dozens or even hundreds of graphic designers will compete to win the prize — and you take home the winning design as your final logo.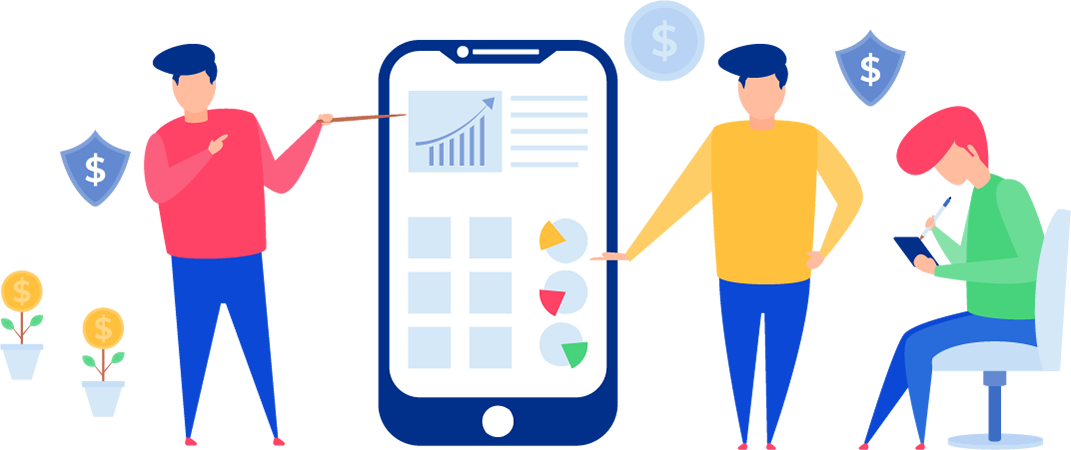 To get started with LogoMyWay, you follow a simple process that's meant to take the headache out of logo design.
Fill out a creative brief, just as you would for a design firm. Describe your business, what type of logo you want, and any ideas you have for your logo.
Set your prize amount. You can pay as little as $200 or as much as $1000. The higher the prize, the more designers will submit.
Get many more designers all submitting their concepts. You set the prize amount to entice more submissions, and once you pick a winner, the designer sends you all the final logo files.
You can set the prize amount as high as $1000, but most LogoMyWay design contests run between $200 and $300. When you look at the total number of submissions and the final result, this is a steal! You would pay at least that much for just a couple hours of a professional design agency's time.
That said, be prepared to pay some extra fees. LogoMyWay charges $39 per listing fee, but you need to pay more to keep your contest private (important if you want to hide the listing from competitors or Google) or make your listing featured (which can help you get more submissions). The total prize amount is rolled into the total cost — LogoMyWay does not subsidize it.
How Long Does LogoMyWay Take?
Most contests have a winner within one week — some as fast as one day! Setting a higher prize amount can attract more designers, but that's not always a guarantee that you'll get a winning concept right away. Sometimes, the best things take time.
Still, a detailed brief will help shorten your waiting time. Include any specific requests, such as colors or fonts to include or avoid, overall style guidelines, the purpose of the logo and where you will use it, and the core message and values you want to express. If designers clearly understand your request and the prize money is decent, you can often expect to get at least 50 entries within one day.
Tips to Run a Design Contest Successfully
The whole purpose of running a design contest is to access dozens or hundreds of designers for a flat rate. This saves you time and money in the long run, as compared to researching, recruiting, and hiring a single freelancer or design firm.
However, a design contest can take much longer than traditional methods, and you might find yourself frustrated if you receive concepts and drafts that don't suit your brand. Here are my tips for running a successful logo design contest:
Start with a detailed brief. Clearly describe your business's purpose, target audience, value, and aesthetic.
Don't be afraid to include any specific colors, typefaces, or other parameters in the brief.
However, keep the brief short and leave it a bit flexible. After all, you want to benefit from the designers' creative freedom!
Include reference images and/or previous versions of your logo.
Keep on top of submissions. Leave feedback, rank designs, and request revisions. The more you participate, the better results you will get.


Above all, keep an open mind as you run your contest. If you've prepared your design brief well, you'll likely see submissions that you never expected yet perfectly suit your brand! That's the magic of crowdsourcing your logo concepts.
Overall, I'm very impressed by what I see from LogoMyWay. Reviewing the winning designs from recent contests, you see that clients got sleek, visually interesting logos that uniquely expressed their brands. Even if the prize money was only $200, LogoMyWay designers still delivered top-notch concepts.
Also, most contests were concluded within just a few days — with dozens or even hundreds of submissions. This tells me that LogoMyWay designers are eager to take on challenges and create concepts that suit each client's brand. I also appreciate that LogoMyWay sets a minimum for prize money, ensuring that designers are motivated to do good work and are compensated for them. That's refreshing when sites like Fiverr offer logos for a measly $5!
Pros: Here's what I like about LogoMyWay
Cons: Here are the only things I don't like about LogoMyWay
Alternatives to LogoMyWay
Other design contest sites include Hatchwise, 99Designs, and DesignCrowd. Each has their own set of features and benefits. Pricing varies wildly, with Hatchwise being more affordable at just $89 per contest (and you get some seriously amazing designs) to 99Designs at a minimum $299 per contest with only about 30 submissions. All these platforms offer full ownership of the winning design, plus industry-standard files and unlimited revisions.
So, it's really up to you how much you want to spend. My advice? Review the portfolio of recent work on each platform and read the fine print. LogoMyWay may be generous with its contest terms, but can be a lengthy process if you don't see the logo you want.
Fequently Asked Questions
Yes, LogoMyWay is definitely a legitimate business. The website is secure, so you can rest assured that your payment information will be handled safely. They also give you plenty of options to track your contest submissions and request revisions, so there's transparency throughout the process.
A design contest is a competition in which clients post a request (typically for a logo) and a prize amount. Designers can submit concepts, mockups, and drafts, and the client provides feedback, request revisions, and accepts/rejects submissions until a winner is chosen. The prize money then goes to the designer, and the client receives full ownership of the final design and all necessary files.
If you aren't certain what type of logo you want or if you'd like to review lots of options, LogoMyWay is a great choice. You're guaranteed to get at least 40 submissions, so the platform can help you home in on your perfect logo concept.
Leave your own review of LogoMyWay!
Honest, accurate first hand reviews only. When possible please link to the project results you are leaving the review for.
{{ reviewsTotal }}
{{ options.labels.singularReviewCountLabel }}
{{ reviewsTotal }}
{{ options.labels.pluralReviewCountLabel }}