My Honest Review of UnicornGo [Updated for 2023]
UnicornGo is an unlimited creative content service based in Australia that offers three plans. You can choose the right options for your needs and enjoy unlimited graphic design, copywriting, and video editing.
UnicornGo is an unlimited graphics, content, and video editing service. They provide their creative services with no contracts and, as the name suggests, offer unlimited requests and revisions. When you work with UnicornGo, they'll provide all the file formats you may need based on the type of project, and you'll own all rights to the work created. They also provide a dedicated account manager and design & editing team.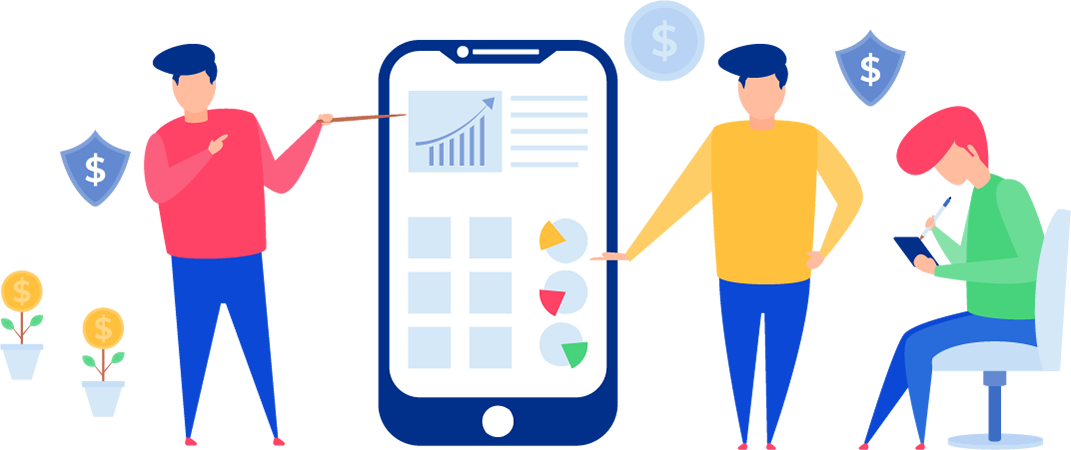 For a fixed monthly rate, you'll create project requests that the UnicornGo in-house team of graphic designers, writers, and video editors work on.
First, you'll send a description of the project you need via email, and based on the complexity of the project, you'll receive a "time quote" that gives you an estimate of how long it will take to complete. From there, the "unicorns" work on your project and will provide your design, content, or editing request within the projected time quote from step 1. The typical design turnaround time is 24 hours.
If you need changes made to the design, content, or video, you can request as many revisions as you like. Each revision takes about one business day to complete.
You'll have access to the design request system immediately after you sign up. From there, you can send your first design request email and get the job started right away. There don't provide an onboarding process or a briefing template as part of the design request. They can provide a guide upon request if you want a template.
What UnicornGo Is All About
UnicornGo focuses on providing a quick, streamlined way to request projects. They can do most all graphic, content, and video editing projects, but they don't provide motion graphics or
animation, 3D designs, or web development.
They focus on quicker turnaround times and quality designs so that businesses can focus on other tasks and leave the creative work to them.
UnicornGo can produce:
● Display advertising banners
● Social media banners
● Memes
● Product background removal
● Brochures
● Logos
● One-page website
● Infographics
● Print advertising
● Powerpoint templates
● Blog post images
● Write blog posts
● Content for magazine or marketing
● Facebook ad copy
● Social media posts
● Youtube videos
● Instagram/Tiktok videos
● Talking head videos
● Training/instruction videos
● Wedding videos
● Travel vlogs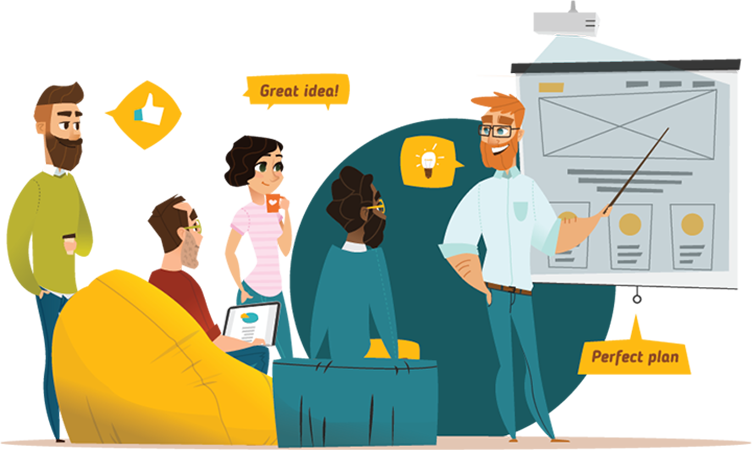 UnicornGo offers three different plans that all include unlimited content creation and revisions. There is the Sparkle plan, Unicorn Plan, and Big Unicorn plan. The major differences between them are the number of active projects and brands.

Users receive one active request and a single brand on the Sparkle plan. On the Unicorn plan, you'll get two requests at a time and two brands. Lastly, on the Big Unicorn plan, you'll get three requests at a time and unlimited brands.

The Sparkle plan is $399 per month, the Unicorn plan is $699 each month, and the Big Unicorn plan is $999 monthly. All plans are no-contract and offer the same 14-day money-back guarantee.

UnicornGo does provide custom one-off job quotes as well as quotes for larger services and more detailed projects if needed. However, you can't see what the estimated cost or time frame for these projects will be until you formally request the quote from them.
How Long Does a Project on UnicornGo Take?
The daily output mentioned in the plan descriptions is the same for each. However, it's important to mention that simple design projects take the displayed 24 hours, more complex requests take longer, and content and video projects take a minimum of two to three business days.

If you have a rush job, they suggest that you email your account manager to see if something can be arranged. Additionally, revisions take one business day but can take longer if they are
more complex.
UnicornGo doesn't provide extensive guidance on what to include in your project brief or the types of information that might be useful for each type of job. Because of that, it can be a good idea to sit down and think about the important aspects of your project before you start. You could also look for brief templates online based on the project you're running, such as a copy request template or a design request template.

Additionally, since the more complex the design or lengthy the project, the more time they'll need to complete it, you'll want to prioritize your projects and set aside enough time for the team to complete them. Particularly if they are copy or video projects, be sure to be as clear as possible with your brief to avoid adding even more time to the project with revisions.

Lastly, keep in mind that since UnicornGo processes requests one at a time as they come into the queue and you can only have so many active projects at a time, the experience will be sub-par if you share your account excessively or if sub-users abuse it.
When it comes down to it, UnicornGo can provide quality work for a price that's about average compared to similar services. However, their hands-off nature means that you'll probably need those unlimited revisions because it's likely you won't put all the required information into the brief since you won't know what those requirements are. If UnicornGo provided a more detailed onboarding process and design brief form, it could help new users to learn the system, design requirements, and best operating procedures quicker.
Pros of UnicornGo Services
Cons of UnicornGo Services
Alternatives to UnicornGo
If you're looking for additional choices, here are some other alternatives to UnicornGo:
● Penji – a similar service for solely graphic design that offers fewer active projects and restricts most things to the higher-tiered plans
● Kimp – offers similar graphic design services with a few options available at a higher price point
● Design Pickle – an unlimited graphic design service at a higher price point that doesn't do copy
● Digifloat – helps business owners with graphic designs, web development, and content writing at a flat monthly rate. However, each service is not bundled together, and the higher requests require a custom pricing quote.
● Flocksy – this service also provides design, copywriting, video, VOs, web development, and more. While plans can be a bit more expensive, you have many great services under one roof.
Fequently Asked Questions
If you still have a few questions, here are the answers to the most commonly asked.
Leave your own review of UnicornGo!
Honest, accurate first hand reviews only. When possible please link to the project results you are leaving the review for.
{{ reviewsTotal }}
{{ options.labels.singularReviewCountLabel }}
{{ reviewsTotal }}
{{ options.labels.pluralReviewCountLabel }}