Formerly called Elance-oDesk, Upwork is now one of the world's most famous freelancing platforms. With literally thousands of freelancers around the world, Upwork has no shortage of options. Unfortunately, that means sifting through a lot of profiles before you find the hidden gems. So, is Upwork worth it? Let's take a look.
My Honest Review Of Upwork [Updated for 2023]
Formerly called Elance-oDesk, Upwork is now one of the world's most famous freelancing platforms. From ghostwriting to transcription to video editing to web development, you can find just about anything on Upwork. Today, though, I'm going to focus on graphic design, specifically logos.
With literally thousands of freelancers around the world, Upwork has no shortage of options. Unfortunately, that means sifting through a lot of profiles before you find the hidden gems. So, is Upwork worth it? Let's take a look.
Upwork is essentially a hiring platform that connects clients to freelancers, whether for one-time gigs or long-term positions. Clients can post a job and either invite freelancers to it or wait for people to apply. Upwork handles all the logistics, including payment and contracts, so that the client and freelancer can focus on the job at hand.
One of the platform's top selling points is security for everyone involved. Upwork promises to make sure that freelancers do the work they say they will do and that clients will pay what they say they will pay. Every job results in feedback so clients and freelancers can scope each other out. Upwork also doubles as a messaging platform, with phone and video options.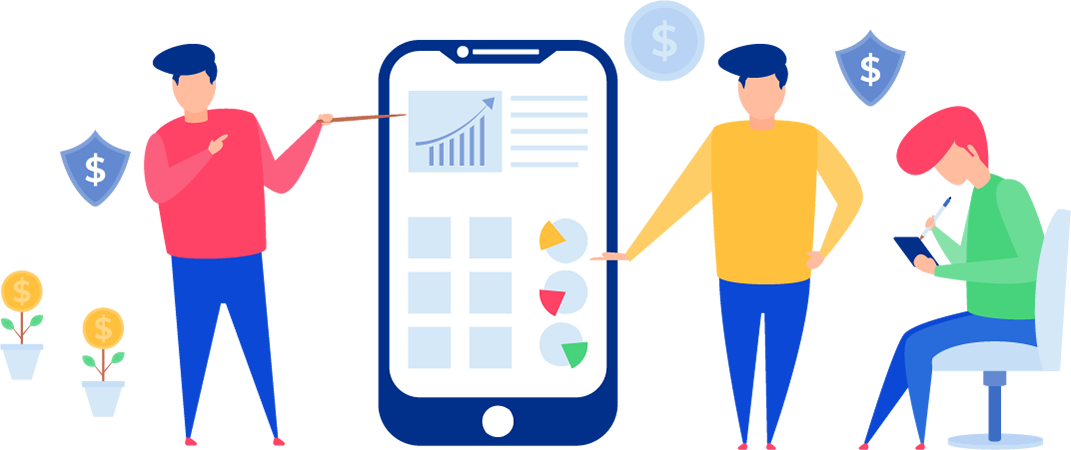 If you are a client, Upwork offers several ways to find the right freelancer for the job. You can use an Upwork "Talent Scout" to locate qualified candidates, or shop the "Project Catalog," which features pre-packaged services with tiered pricing (similar to Fiverr). Most clients, though, follow the traditional process:
Post a job. Choose the type of service (e.g. Logo Design) and project (hourly vs. fixed-price). You can specify the duration you expect for the project if you're hiring for a longer-term gig.
Write your creative brief. List your requirements and explain what you're looking for. You can add attachments, which is useful for sharing reference materials or brand guides.
Enter any questions you'd like applicants to answer. Upwork can provide some standard options, or you can write your own. Use these as a sort of pre-interview and ask questions that elicit detailed answers, not just "yes/no" questions.
Set your budget. If you choose an hourly project, you can set a range. Fixed-price projects have a single number. Keep in mind that freelancers can bid with their desired compensation, so try to make your estimated budget accurate and don't throw in a placeholder amount (e.g. $5).
Set your freelancer requirements. You can specify the skills and expertise, experience level, and even the time zone you want your freelancer to have. You can also limit your listing to U.S.-only candidates if you desire.
(Optional) Invite freelancers to your gig. Upwork will show you recommended candidates or you can select your own.
Post your gig and wait for applications to come in.
Review the proposals and reach out to your best candidates. You can do interviews right there in Upwork via their messaging app.
Select a candidate and make them an offer. Upwork allows you to convert their proposal into an offer, or you can mutually agree on new terms. Fixed-price projects have "milestones," i.e. pre-determined project chunks that are billed separately. Upwork will charge you for each active milestone and put the money into escrow, then release it to the freelancer upon approval.
Provide your payment information to Upwork. Your card will be automatically charged at the end of each pay period (Sunday) for the freelancer's hours. For fixed-price projects, you'll fund each active milestone.
Prices vary wildly on Upwork, simply because there is a wide variety of freelancers. You can set your budget for any given project, but candidates can include their desired compensation in their bid. Some freelancers have Upwork Plus memberships, which allows them to see other candidates' bids. They may offer you a lower price to win an offer. Avoid the temptation to simply hire the cheapest person: always check out their proposal and profile thoroughly. You won't save money if you hire someone unqualified and end up hiring someone else to fix their mistakes!
While it is free to list a job, you will be charged a 2.75% fee for all payments made to freelancers. If you are paying more than $910 per month, Upwork allows you to pay a fixed fee of $25, which can save you money. Note that Upwork does collect 20% from its freelancers as well, so some candidates may raise their rates to minimize their losses.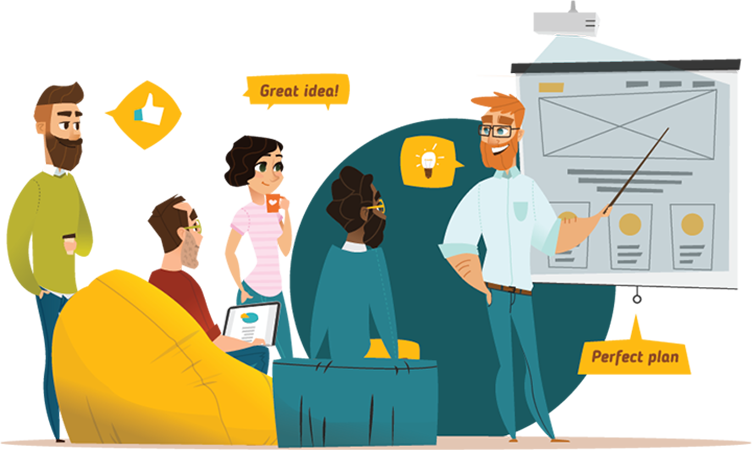 How Long Does Upwork Take?
Upwork takes a bit longer than other freelancing platforms. Expect your gig to circulate for at least a day. Upwork shows freelancers the latest jobs, and you'll often get multiple proposals shortly after posting. After that, though, you may need to wait for applications to come in over the next couple of days. If you invited people to your gig, give them some time to respond. Then, of course, you'll need to review all proposals and interview the finalists.
Upwork says that most clients hire within 3 days. From there, you can set your deadline with the person you hire. Many freelancers will deliver results within 2 business days, although it very much depends on the project. When you hire hourly, the person can start right away.
In any case, don't expect lightning-fast turnarounds on Upwork. It's just not designed for that; it's meant for more collaborative, organic client–freelancer relationships.
Tips to Successfully Hire on Upwork
As one of the biggest freelancing platforms, Upwork has thousands of qualified creatives — but unfortunately, a lot of less-qualified people as well. For a while, there was an issue with fraudulent profiles in which the person you hire wasn't who they said they were or actually doing the work. Upwork has taken precautions, though, by requiring freelancers to verify their account and match their banking info to their legal name.
Follow these tips to successfully hire on Upwork.
Remember that you get what you pay for. Yes, there are many cheap creatives on Upwork, but this platform isn't geared toward low-cost services like Fiverr is. If you pay only a few bucks for logo design on Upwork, you'll probably not be satisfied with the results.
Be clear in your requirements. I see a lot of incredibly vague job listings. The more specific you are, the more qualified candidates you will get. Freelancers have to use their "connects" to bid, so they won't waste their time if they can't figure out what your project is.
Set expectations. Upwork is geared toward client–freelancer relationships, and all good relationships require clear expectations. Specify your needs, whether that's a quick turnaround or a certain communication style. Trust me, you'll have a better experience if you're upfront about what you want.
Stay in touch. On this platform, freelancers will only work on active milestones, so if you don't sign off on things, don't expect them to move forward. Note that if you fail to respond and you have money in escrow, it will be automatically released to the freelancer after 14 days.
Upwork is definitely a robust platform with almost every type of service under the sun. No matter what you seek, you can probably find someone on Upwork to do it. The problem is that it's time-consuming. Whether or not this time is worth it depends on your unique needs.
Pros: Here's what I like about Upwork
Cons: Here are the only things I don't like about Upwork
Upwork is a great platform if you're looking for more of a collaborative relationship, if you need a high volume of work done, or if you'd like to fully customize a project. Otherwise, consider these platforms:
Fiverr: a creative marketplace where you can buy pre-packaged services from freelancers, such as logo design. All gigs have a set configuration of deliverables and add-ons. You pay a flat price for the item. But once the work is completed, the gig is over and you'll have to purchase a new gig to keep working with the freelancer.
Hatchwise: a design contest platform. You make a creative brief, and designers will submit designs for your approval. The winning designer receives a prize. You pay a listing fee as well as the prize money. Perfect for logos, brand elements, and other projects where you need several options. At this time, Hatchwise focuses on graphic design and naming.
Flocksy: an on-demand creative services agency. Unlike Fiverr and Upwork, every single creative is pre-vetted before they can bid on your projects. You pay a flat monthly rate and get unlimited design, writing, video editing, editing, web, and voiceover projects. Ideal if you need a large volume of work done but don't want to spend time reviewing Upwork proposals or managing a bunch of contracts.
Fequently Asked Questions
Yes, Upwork is a legitimate freelancing platform that provides payment protection and transparency for both clients and freelancers. And thanks to Upwork's improved profile review process, you can rest assured that you're hiring the person they say they are. However, you'll still need to independently review their skills and qualifications.
Upwork is an excellent choice for individuals and business owners who need professional-quality projects done to their exact specifications. Agencies can also benefit from Upwork as it's a great place to outsource projects and expand their team. To make the most of Upwork, be willing to spend some time crafting a creative brief, reviewing applications, and communicating with your freelancer(s).
Leave your own review of Upwork!
Honest, accurate first hand reviews only. When possible please link to the project results you are leaving the review for.
{{ reviewsTotal }}
{{ options.labels.singularReviewCountLabel }}
{{ reviewsTotal }}
{{ options.labels.pluralReviewCountLabel }}