Usually graphic designers hear about Adobe Creative Cloud and that it's important for designing
But do you really need Adobe Creative Cloud? Can you pursue a career in design without it?
What Is Adobe Creative Cloud and do you really need it?
Here in the design industry, we hear about Adobe Creative Cloud suite all the time and it seems that every graphic designer uses it as the first choice for designing. It seems that just about every graphic designer preaches the necessity of using Adobe for your graphic design needs. However, for those that haven't been in the graphic design world for long and are just starting out with learning, Adobe can be an overwhelming choice. You're uncertain of exactly what it is and if you really need to spend the money on it or if there are alternatives that will work just as well.
Adobe Creative Cloud is the leading graphic design software and we're going to discuss all the necessary information about it. We'll talk about what exactly Adobe Creative Cloud is and if you really need it.
What Exactly Is Adobe Creative Cloud And Do You Really Need It?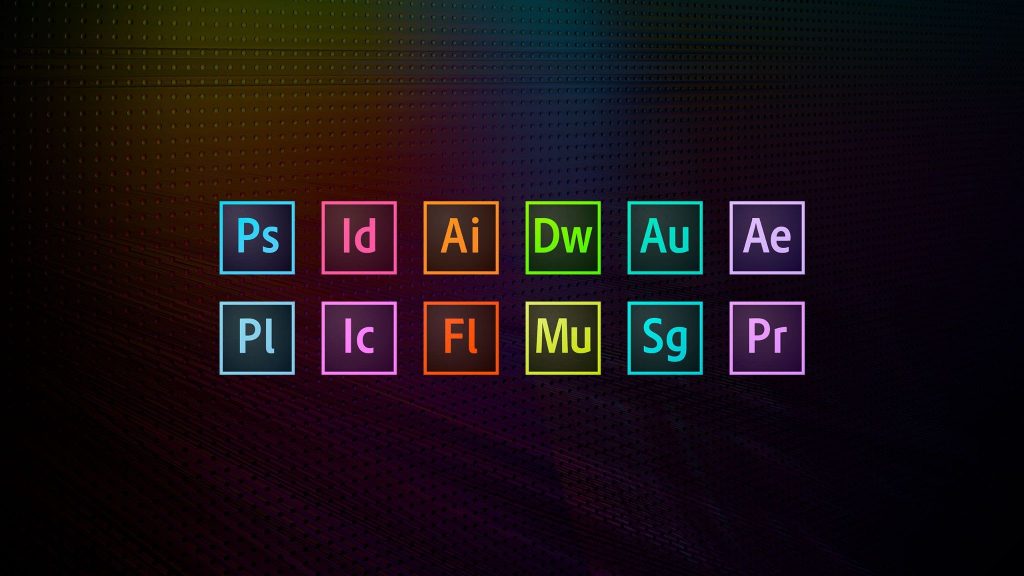 What Is Adobe Creative Cloud?
Adobe Creative Cloud is a set of software applications that's available for installation on Mac and Windows computer devices. This set of software is used for a variety of services including photography, graphic design, video editing, and web development. Way back, Adobe used to sell software like Photoshop on CDs, and then customers would use it to install it on their computers. Now, with the advanced technology that we have, Adobe doesn't need to offer physical products anymore now that we have the cloud.
Now customers have the option to choose one or multiple softwares to install without the need for any physical products. Customers can choose the options that you'll know you'll use the most, or download them all with creative cloud. Creative Cloud comes with a monthly subscription fee that changes depending on how many services you choose. Adobe also offers deals for businesses, schools, and teachers that they can take advantage of if they're choosing Adobe for those purposes.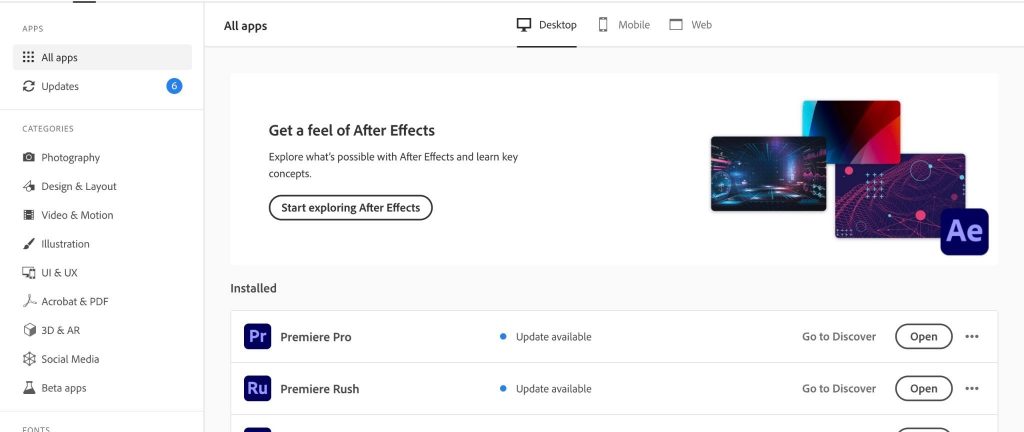 Do You Need Adobe Creative Cloud?
The biggest question that those new to graphic design have is if they really need Adobe Creative Cloud. After all, with all the different software on the internet, it can be confusing why graphic designers continue to cling to Adobe Creative Cloud as the best choice.
It's no lie that Adobe's software is nothing short of absolutely amazing. With the software, you can create amazing and flawless designs that every graphic designer dreams of designing.
Adobe software works and it works well for graphic designers. Even those who have never held a camera before knowing about Photoshop and the wonders that it can do for retouching images and for manipulating design are also used widely for bit mapping design.
Illustrator is an Adobe software that even those who aren't professional graphic designers and just draw for fun use the software for their drawing purposes. Illustrator was one of the first software to come out for graphic designers of its kind that actually gave designers the tools and freedom that they needed to get truly creative with their skills.
After Effects is an Adobe software that has helped video producers take their videos to the next level with a resource that gives them the tools that they need. After Effects has some of the best resources that we've ever seen.
However, this doesn't mean that Adobe doesn't have its faults. Although it has some of the software applications that have been created, Adobe is far from flawless. The system still has technical issues, leading to crashes at times and the software not acting as it should. There are a few bugs with the system, but Adobe is constantly making updates to improve and give users the best results when they use their software.
Summing It Up
Adobe Creative Cloud software is highly spoken of and the number one software choice for nearly every graphic designer in the industry. The question is, do you really need Adobe Creative Cloud or can you settle for an alternative and cheaper option? Adobe Creative Cloud is everything that it's talked up to be; they have quality and excellent software, with updated features that continually improve with every update. Their software is seamless, allowing graphic designers to do their job with high-quality software that is made for them. Although Adobe does have its faults, we would say that if you're headed into your career as a graphic designer Adobe Creative Cloud is definitely worth the investment.