Hatchwise is a crowdsourced creative agency that connects businesses to the power of a creative community. Providing custom logo, web, and other graphic design services is a major part of what their creatives do – but it's not all!
The creatives who take projects on Hatchwise also provide product, slogan, and company services. It sounds pretty straightforward, but there's a twist!
Instead of hiring a freelancer directly, companies host contests on Hatchwise and choose the design they like the best. That designer gets the prize money and you get the design you need.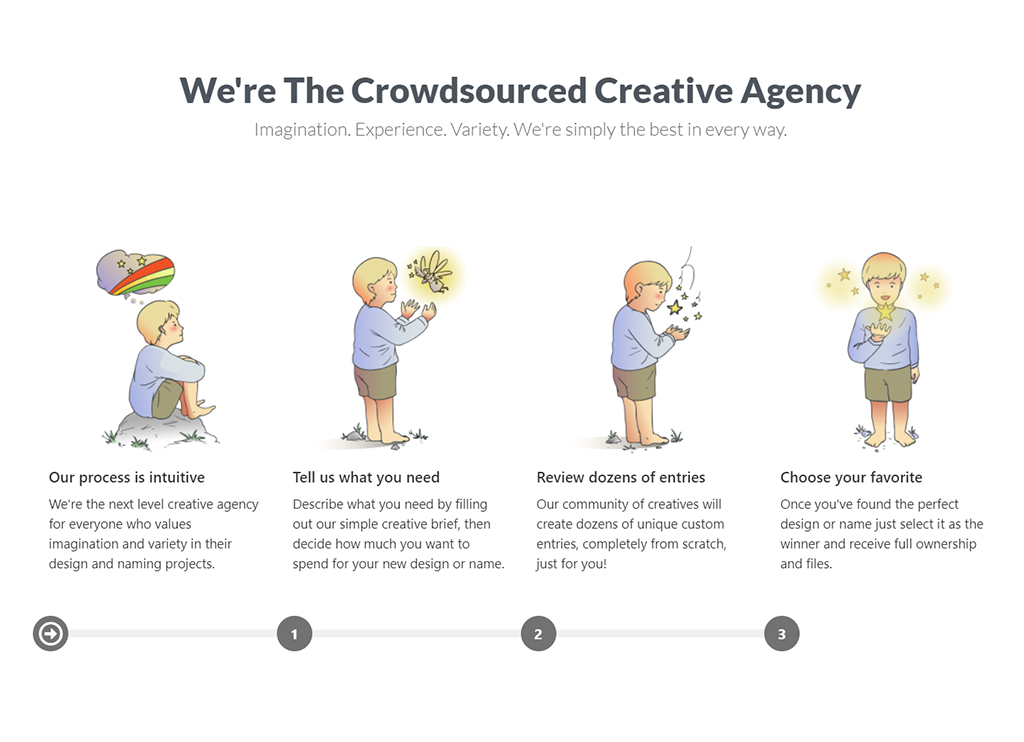 This week's featured design agency is Hatchwise, a creative agency that offers pretty much every design service you could ever need. What's unique about Hatchwise is its contest format, where companies host contests for a set price, and the winner is awarded prize money. Let's take a closer look at how Hatchwise works.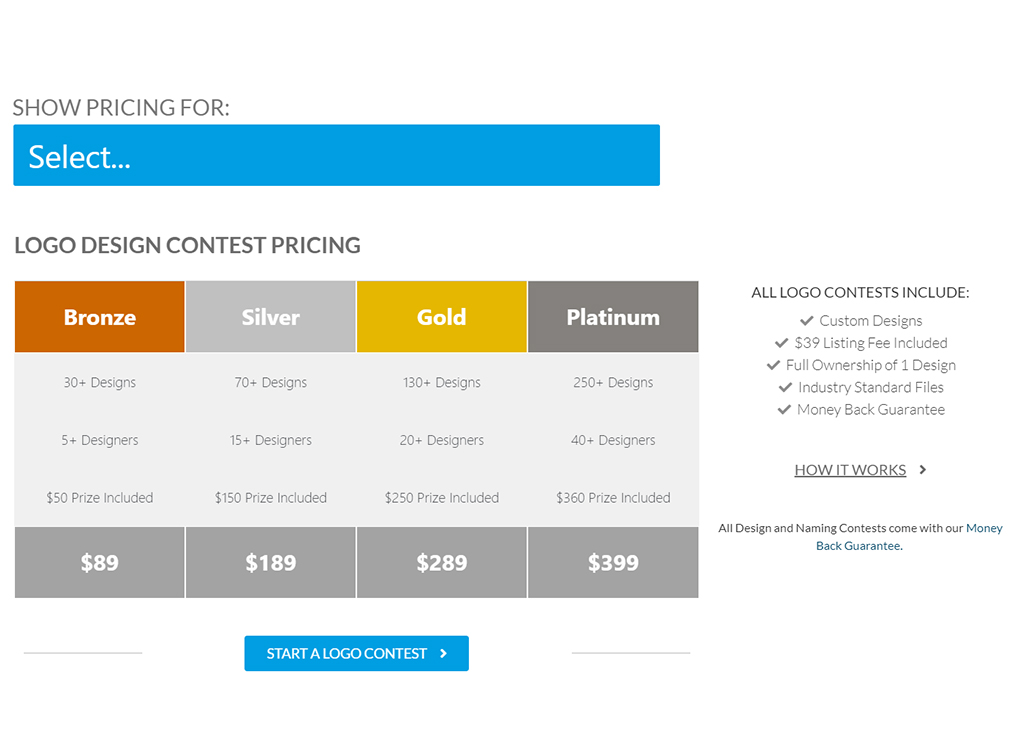 What Should I Know?
Hatchwise delivers fast results. There are four types of contests: bronze, silver, gold, and platinum. Each contest type costs a different amount, and the tiers range from $89 (bronze) to $399 (platinum). Included in each tier is a minimum set number of designs, designers, and the prize money itself.
Once you decide which level of contest you want to purchase, you need to fill out the easy-to-use creative brief. You'll need to also decide how long you want to run your contest for – hours? Days? Weeks? It's up to you!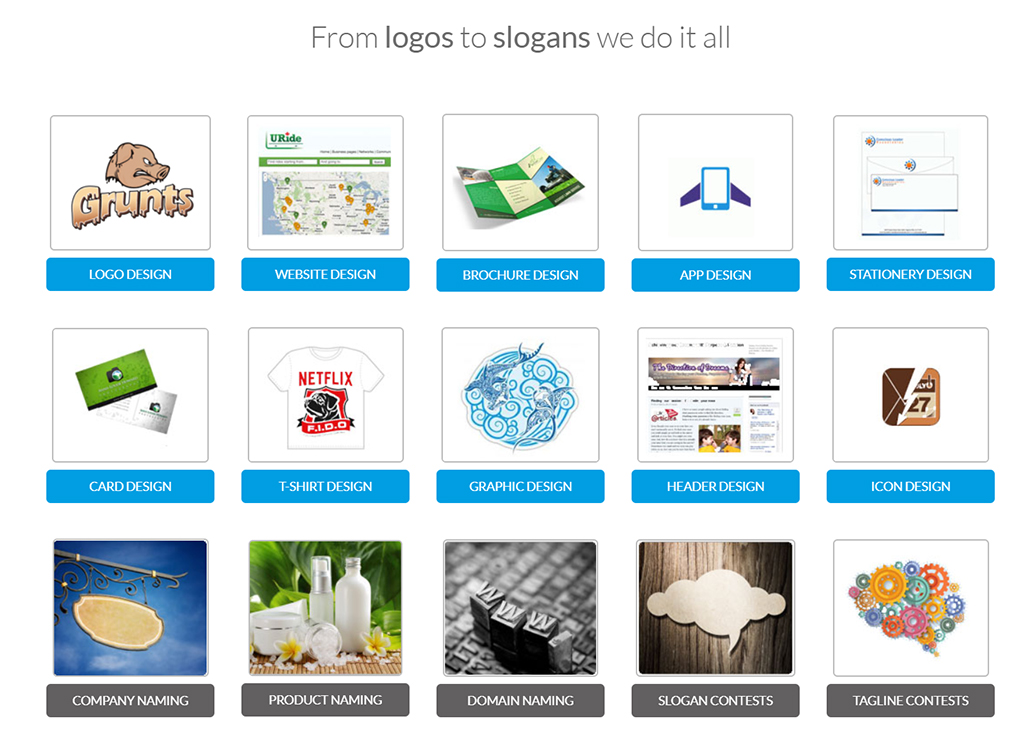 What Happens After The Contest Begins?
Once you've launched your contest, it's time to provide feedback as the entries come in. Which designs do you like? What's working and what's definitely not? Focused feedback will give creatives a better idea of what kind of design you're looking for and how they can win.
There's a lot we like about having the opportunity to provide feedback. First of all, when you launch your contest you might not have any serious idea what kind of logo you're looking for. The early submissions you receive will help you shape your vision.
You (and your designers) aren't tied to or forced to comply with the creative brief only. Your feedback will help influence the process so that you receive the best ideas that match what you truly want.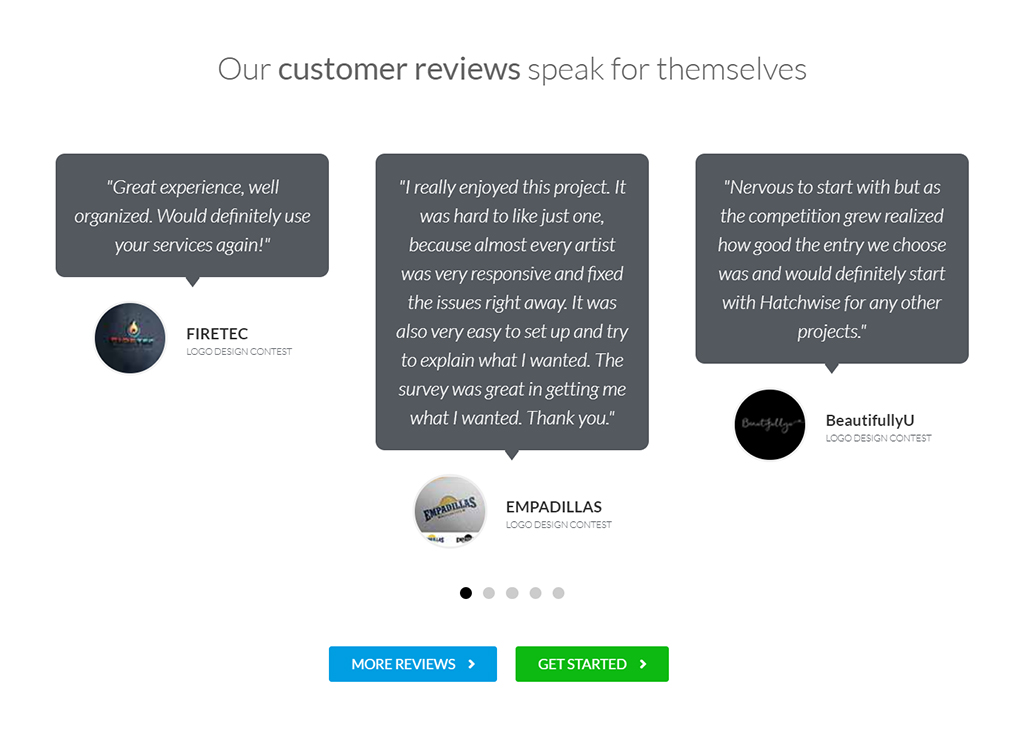 What Are The Benefits Of Hosting A Contest?
One of the things we like the most is how easy it is to use Hatchwise. By choosing to host a contest instead of hiring a freelancer directly, you'll experience the benefit of crowdsourced creativity. That means that you get plenty of ideas that will help you narrow down exactly what it is you want your final design to be.
Hatchwise is also a great option because of how simple it is to fill out their design briefs. They make sure the questions they ask are relevant and helpful so you get the best design!
Another one of the best benefits of using Hatchwise? You get to set your own budget. That means that you, not the agency, determine the amount of the prize. If you have a small or large budget, it doesn't matter – you can still use the service at one of the four tiers.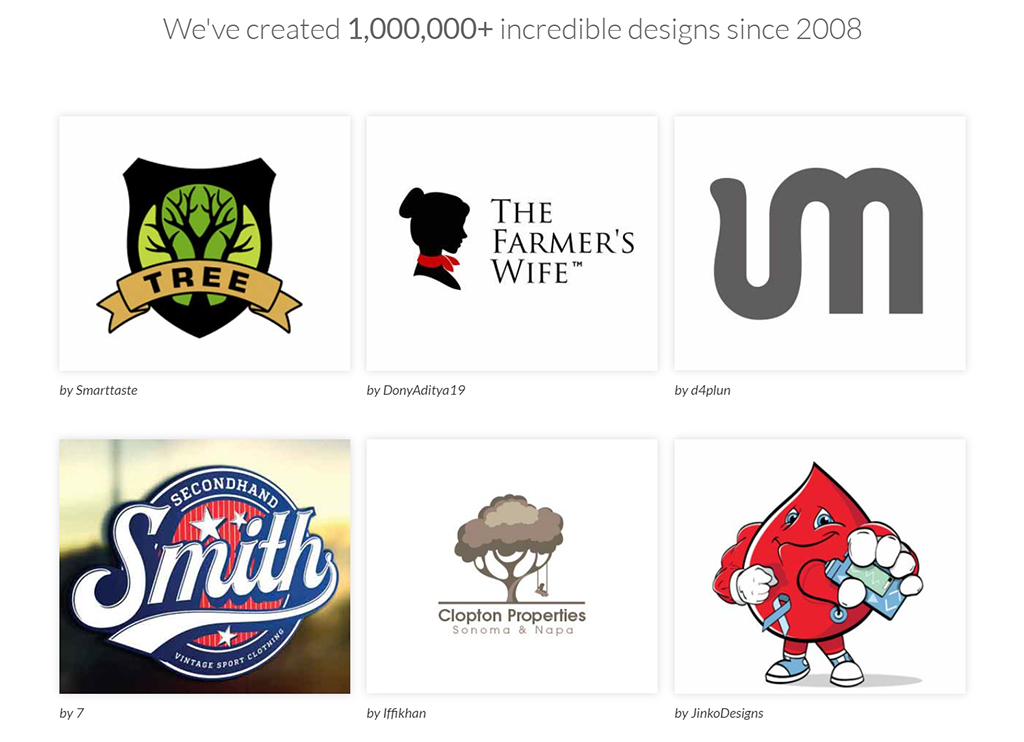 What Happens After I Choose A Winner?
Once you choose a winner, you will receive full rights to the final product and any files you need. All winning designs come in PSD or AI files, and typically also EPS, PNG, JPG, TIFF, and GIF files as well. Then you get to use your winning entry wherever you want to!
Hatchwise Delivers Results
Hatchwise gives you the freedom of knowing your design is in good hands. When you set out to find a new logo or other design for your company, your mind probably didn't go straight to, "I should host a contest!" But there are many benefits to using a contest format. Freelancers can sometimes be unreliable, and agencies often have many clients. A service like Hatchwise allows you to get the designs you need on your timeline.
You also can be confident that the price you pay up front is all you'll need to pay. For small businesses who are just starting out, that's a huge advantage. For larger businesses that are playing around with the idea of a new logo, it's fantastic to see many different perspectives.
No matter what position you're in, you'll benefit from Hatchwise's simple yet powerful solution. By opening the door to a community of creatives, Hatchwise connects business leaders to the designs and names they need, even if they didn't know exactly what they needed when they began the process. We love how Hatchwise operates!