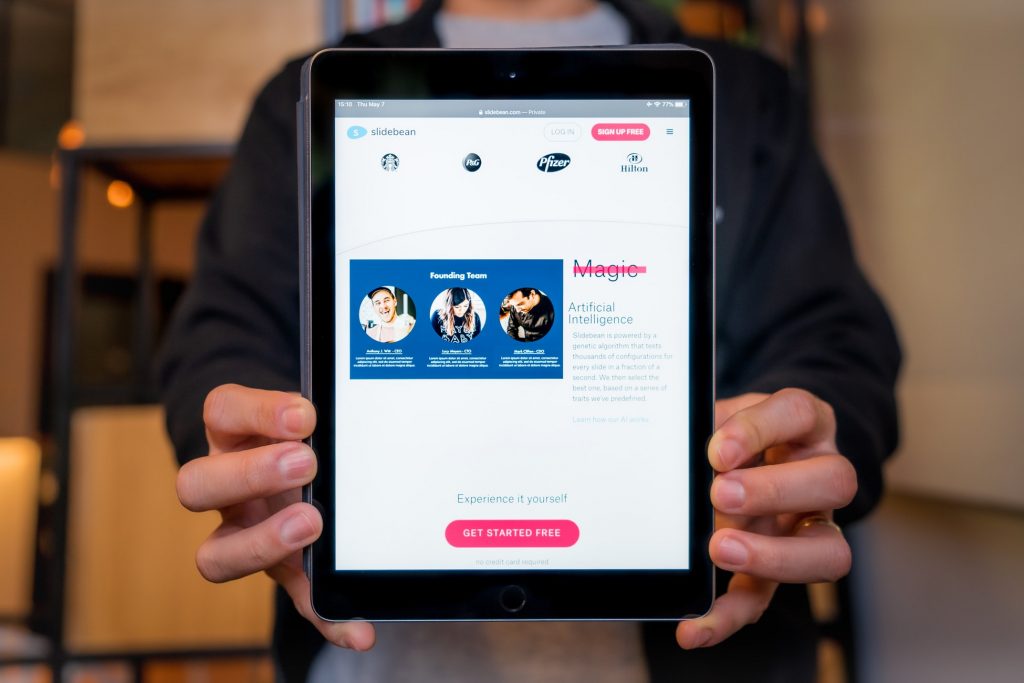 Finding a high quality drawing tablet is important for any graphic designer, but the process can seem overwhelming when you're first starting
You want to make sure that you get the best tablet possible for your money and are choosing the best option on the market
We talk about all of the top tablets for graphic designers and which you want to choose
When you're shopping for a drawing tablet it helps if you know what you're looking for and you already know what the best are on the market. Most people, even those who can navigate their way around their laptop and smartphone fairly well, still struggle to know what to look for in a good graphic design tablet. There's a lot to consider and what will make the largest difference when you're designing and the ease of the design process. You need to be thinking about the screen size, price points, the resolution you need, storage, and any extra features.
But there's even more included than just thinking about the preferences that you want in a tablet, there are other areas that you'll want to make sure you understand before spending money on a tablet. That's why we've taken on the task of creating a comprehensive guide for graphic designers that will break down all the details and smaller aspects of choosing a tablet that you may not know about. We understand that there's a vast selection of people that are looking on the market and it's not merely graphic designers.
Those who are simply looking for a creative outlet, are interested in drawing, or are seeking a tablet for professional graphic design are all looking for the best tablet for the price. In this article, we'll look at tablets that will work for everyone, whether beginners or professional experts.
---
One of the most popular graphic design tools for designing that both graphic designers and those who draw for a hobby use for graphic design is an Apple iPad. There's a variety of software available for graphic designers to download and use for creating designs. The Apple iPad Pro, Apple's greatest iPad to date, is sleek, stylish, and responsive. The latest version is faster and more efficient than before and makes a great choice for graphic designers. The best part about the Apple iPad Pro is that it's portable, allowing you to take your job anywhere on the go.
---
Wacom is just about the biggest brand in the tablet industry that's made for graphic designers and offers a vast variety of models. This brand doesn't need any exaggeration to show just how good they really are and the quality that they can offer when you purchase from them. This particular model offers the highest quality experience for graphic designers, with a new smoothness and a user-friendly manual. It includes a free battery pen and supports all operating systems. This is a great option for both beginners and those more experienced with graphic design.
---
If you're still undecided about if you'll really use a drawing tablet and don't want to make a large investment, this tablet allows you to try it out and see if you need one for a reasonable price. This tablet isn't truly anything special, but it will give you all the basics while letting you accomplish what you need. Although the screen and drawing area may be small, the pen has enough sensitivity that you'll get an idea of what it's like using a drawing tablet and the creative benefits that it has to offer. If you find that you use this tablet quite a bit and gain a lot from it, you can work towards buying a better and more efficient one for your needs.
---
Although certainly a higher price point than the other tablet options that have been mentioned so far, this tablet is truly a gem for graphic designers. This is one of the latest and greatest models from Microsoft and let's just say, it's truly an experience from the moment you take it out of the box. Everything about this product merely screams high quality, from the build quality to the premium display. The Surface Pen included is equally high quality and offers a smooth flow for when you're designing. This tablet is an investment, but it will be one of the best that you'll ever make!
Summing It Up
---
So, which tablet should you buy? The four that we've listed above are only four of the top tablets out of many that are available. You'll find when you're browsing the market that there are more than just a few options to choose from and that all options are different. We can't tell you exactly which tablet option is the best and which you choose for your art purposes. But we do hope that the information above helps you to find the perfect drawing tablet for your needs!