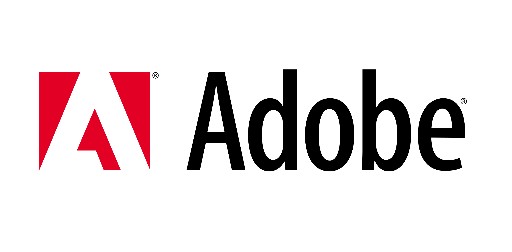 Adobe Photoshop is important for anyone looking for a career in graphic design and can help you deliver the best possible results to clients
If you're unsure of where to begin, there are a variety of classes available online to help you
We share our top three classes, including those for both beginners and advanced students
As a graphic designer, knowing how to manipulate photos and work on providing the highest quality for your images is an important part of your job. You want to be giving the best results to your clients to keep them happy and satisfied with the design results that they get. If you ask any graphic designer what tools they use to get these top results for clients, they'll probably rank Adobe Photoshop as one of the top items on their list. For good reason too! The Adobe Creative Cloud Suite software is made with graphic designers and their needs in mind.
However, if you want to become successful at what you do and really get the most from your software, you have to truly know how to use it. You may be able to get the basic information that you need to start with it and do a little editing but to be able to do more on the software and move with expert skills, you'll want some more extensive information. If you're just starting out with graphic designing, understanding Adobe Photoshop is critical to your career.
So where to begin? Fortunately for those who are at a loss of where to start with understanding photoshop, there are a variety of classes on the internet that teaches beginners to advanced students and teaches all the necessary skills a graphic designer needs. If you're unsure where to start, this article is for you! We'll share all the details on the best Adobe Photoshop courses to get you started!
Udemy ranks as the highest online course provider with its library of online courses that helps people get educated in all areas. Although Udemy has a variety of courses available that help instructs students and give them either the basics needed or help them to sharpen their skills to improve their career, this course is directed at those looking to learn photoshop. In this course, there's a comprehensive overview of all the basics and then a little more of the deeper details.
You'll learn image editing and get introduced to learning how to repair photos, remove unwanted objects from your images, learn how to use layers and manipulate images. What makes this course special, and why it works for all students, is that the course gradually increases in difficulty as it goes on. At first, you'll learn the necessary basics, but towards the end, the course will work more with hands-on work and you'll get support from instructors. This course is the perfect option for those looking to learn photoshop!
If you haven't already checked out the resources that Adobe gives to students when they download the software then that's a great place to start. Adobe's "Photoshop Get Started" is a series of videos that Adobe gives to introduce users to the software and help them with getting started. This is one of the best places to begin so that you get a strong foundation from the creators of the software themselves. The course starts with introducing you to the tools and how the interface works.
Once they're finished introducing you to the software and give you the necessary information for operating it, you'll be shown all the popular features of photoshop. This includes layers and how to use them and other functions. Lastly, Adobe lets you put what you've learned into practice with retouching images and a few other tasks that you can do to get the hang of it. Once you've finished with the course, make sure that you take a look at all of the other tutorials that Adobe offers and learn from them.
Skillshare is another amazing platform that provides a variety of classes to those looking to either improve on their skills or learn from scratch. The platform has different classes taught by different instructors that students can learn from. One of the best classes not only on the platform but on the internet is Daniel Scott's Adobe Photoshop CC – Essentials Training Course. This comprehensive course is hugely popular on Skillshare and starts with teaching all the necessary basics to students.
However, if you're more experienced with the platform and don't feel like relearning what you already know, there are over nine hours of tutorials that you're bound to learn something new from. Scott gives you valuable information on manipulating images and editing images. For beginners who may have trouble fully understanding concepts or need examples, Scott provides examples, exercises, and completed files. This course is great for those looking to build on the knowledge that they already have with photoshop or a beginner just getting started.