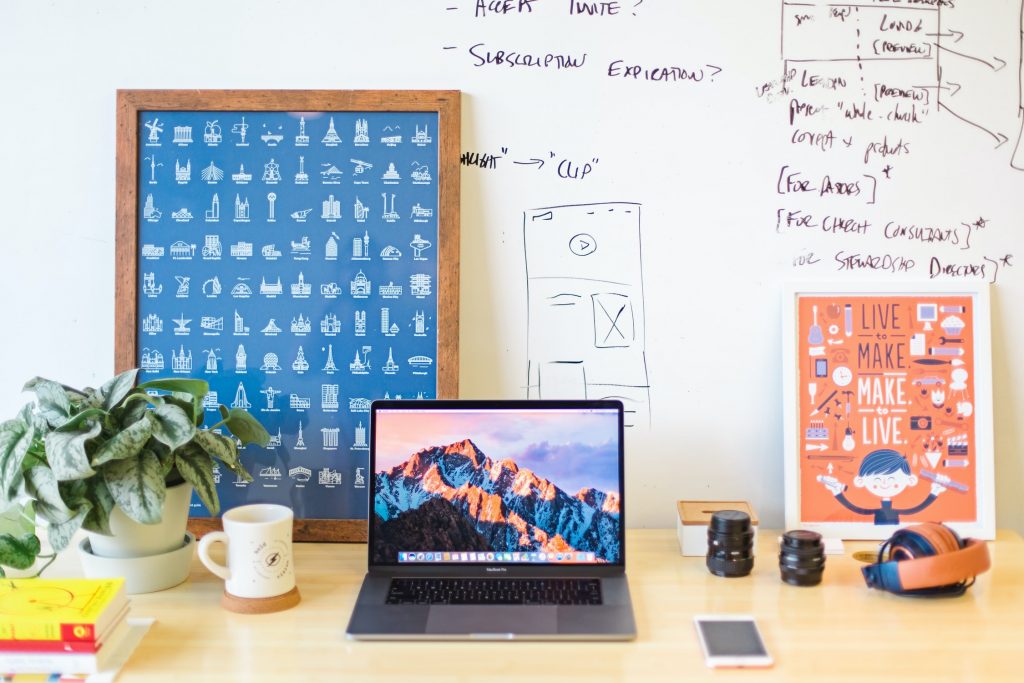 We hear a lot about beginner courses for graphic designers, but we don't often hear about courses for those who are already advanced in graphic design. There are thousands of graphic designers with top skills looking to work on those skills and improve them with the help of educated instructors. Fortunately for you and other experienced graphic designers looking to boost their skills, we have a list of the top design courses that can help you advance your skills like never before!
The Importance Of Refreshing Your Skills As An Experienced Designer
Top Design Courses To Boost Your Skills
Summing It All Up
This free course from Udemy is the perfect refresh for those looking to freshen up their skills. There are over seven hours of video content for you to watch and learn from, all taught by an experienced graphic designer. This course touches on key elements of logo design and components of a good logo. Even the most experienced graphic designer can benefit from learning these elements of graphic design. Colors play a crucial part in graphic design, and in this course, you're taught how to choose colors that work with your designs.
This website has everything that a graphic designer could need, with courses for beginners and advanced designers. At the end of any course, you can even earn a certificate of completion, which can help secure jobs in the future. With all the courses available, you can choose one with a specific goal in mind. If you want to improve in a specific area of graphic design or just want extra tips from a professional, any one of these free courses can help you.
Another site filled with free resources, this website offers classes on graphic design for anyone in the industry. The best part is that all of the classes are completely free, allowing for free resources that can help you improve your skills. If you're looking to boost your skills without having to give away your life savings then this site is perfect for you. Choose a course based on your experience and get started!
Another fantastic Udemy course that everyone can benefit from. Don't shy away from this course because it's a beginner's course, everyone can benefit from a good memory refresh, even the most experienced graphic designers. Not only does this course contain lectures and guidance for students, but it also has graphic design exercises that graphic designers of all levels can benefit from. Remember, there's always something new to learn, and even those who think that they know everything about the graphic design world don't know everything.
It's rare to find graphic designers that aren't at least a little experienced in Adobe's wide suite of resources, but for those that have only dabbled in InDesign and want to gain more knowledge on it this course is perfect. This course will teach you how to use the powerful tools in Adobe's InDesign and how to use the tools for your benefit.
With hundreds of blog posts detailing tips, tricks, and tutorials for graphic design, you can scan through this blog until you find one with the topic that you're looking for. Although there are a fair amount of beginner tutorials on this blog, even those more experienced can benefit from learning something new. There are blog posts sharing tips for every area of graphic design, allowing you to sharpen your skills in an area that you may feel needs improvement.
If you haven't gotten the chance to fully explore the tools and resources in Adobe Photoshop, this course will cover the basics while exploring more advanced areas of Photoshop as well. Learn everything that you want to know about Adobe Photoshop plus more in this interactive course with 14 hours of content and a total of 26 lessons.
We're often taught the actual actions of working in graphic design without having a handle on the principles of it. In truth, it's equally important to understand the principles and theory in graphic design as it is how to create graphic design. In this course, you'll take a look at design applications and learn about the core principles in graphic design. After this course, not only will you have a better understanding of design principles, but you'll also know how to apply them to your designs.
Summing It Up
Overall, finding graphic design courses for those that are already experienced in the industry is often easier said than done. There aren't many courses for that that are just looking to sharpen already talented skills, but we promise that they are out there. Above we've listed eight of these courses that can help you to improve your designing skills. With the help of these courses, you can become the best graphic designer yet!