Why are logos important? Well, if you're starting a business in a highly saturated industry such as fitness, they can mean the difference between a well-known brand and "just another gym"!
Logos for a fitness-based business pull triple-duty: they express your unique offerings, set expectations for new clients, and provide brand recognition — crucial when you're making merch for your gym!
Here's our guide to creating an awesome logo for your gym, yoga studio, personal training business, or whatever new fitness company you're building!
Fitness is all the rage, especially as many of us have spent time under lockdown over the past year! There are also some exciting new trends in the world of fitness, with everything from aerial yoga to CrossFit to barre fitness allowing people to choose the work out best for them.
If you're a fitness entrepreneur, you need a way to stand out from the crowd and express your unique offerings. It all starts with a great logo that entices your target customers. Here's how to represent your gym or fitness-based business in style!
Choose a unique yet clear name
---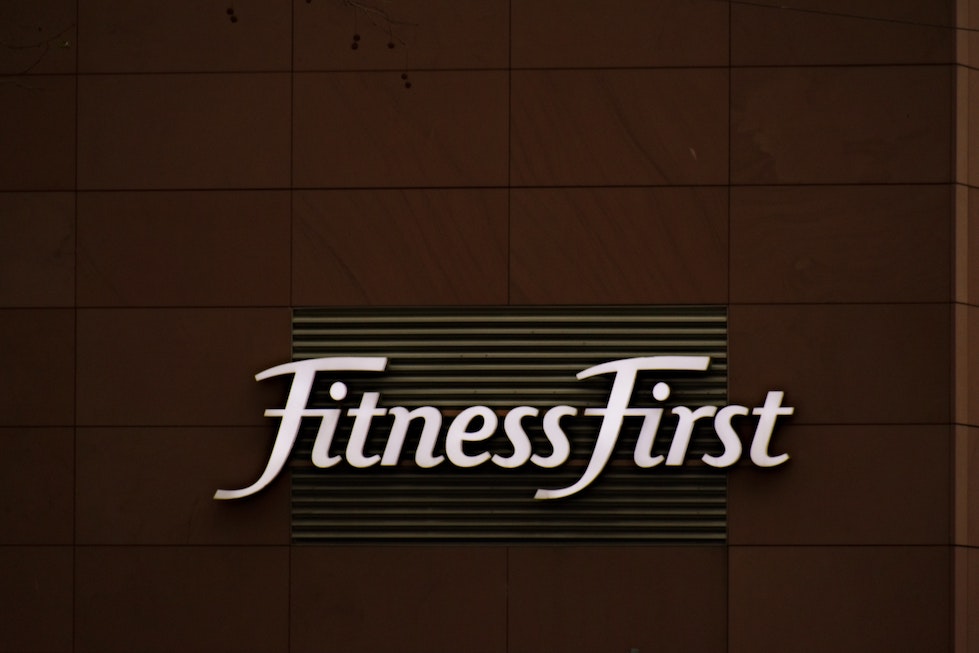 Your logo should definitely include your business name, so it's worth your time to create a compelling brand name. If you're an independent personal trainer, you may use your own name. If you're starting a fitness club, gym, or training center, you'll need a business name that's catchy yet also clearly describes what you offer.
Either way, you likely will include a word or phrase such as "training," "personal trainer," "CrossFit," or "gym" in your name. If you run a hybrid business (e.g. a combination of dance, yoga, cardio, etc.), you can also use broad words such as "studio," "center," or "fitness" in your name.
Your name could also be more thematic than descriptive. In this case, be sure to choose one or two words to include in your logo. For example, if your yoga studio's official name is Namaste Your Way, consider adding "yoga studio" in a smaller font under the main logo image. This approach also works well if your business name is your name, such as for personal trainers. Add "Personal Trainer" or "Fitness Coach" to your logo so people know what you do.
Decide what your core message is
---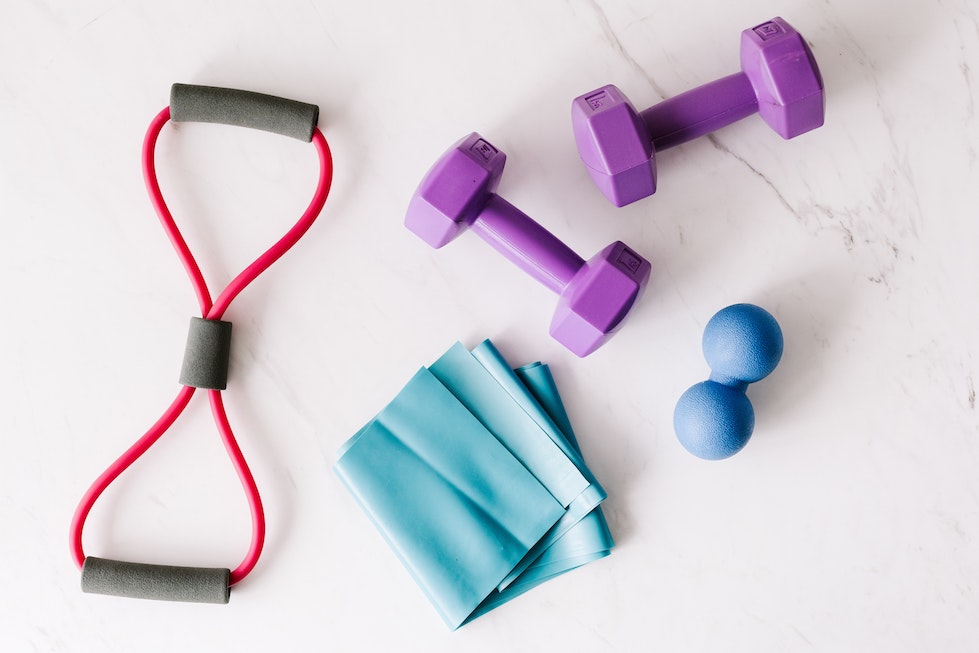 Photo by Karolina Grabowska from Pexels
Even within a certain type of fitness, different companies offer different experiences and styles. Do you run an intense training center where people can expect high-energy workouts and heavy competition, or a slow-paced environment focused on healing and growth? Are you focused on personal training or group classes? Is your fitness center ideal for people who are already fit and looking for new challenges, or for those who are just getting started on their fitness journey?
Your logo should communicate the vibe, expectations, and value of your business. Competitive, intense brands such as a boxing gym or CrossFit studio benefit from bold designs, bright colors, and rugged aesthetics. On the flip side, barre fitness or yoga studio logos work best with soft colors, curved lines, and inviting typefaces.
Choose your imagery
---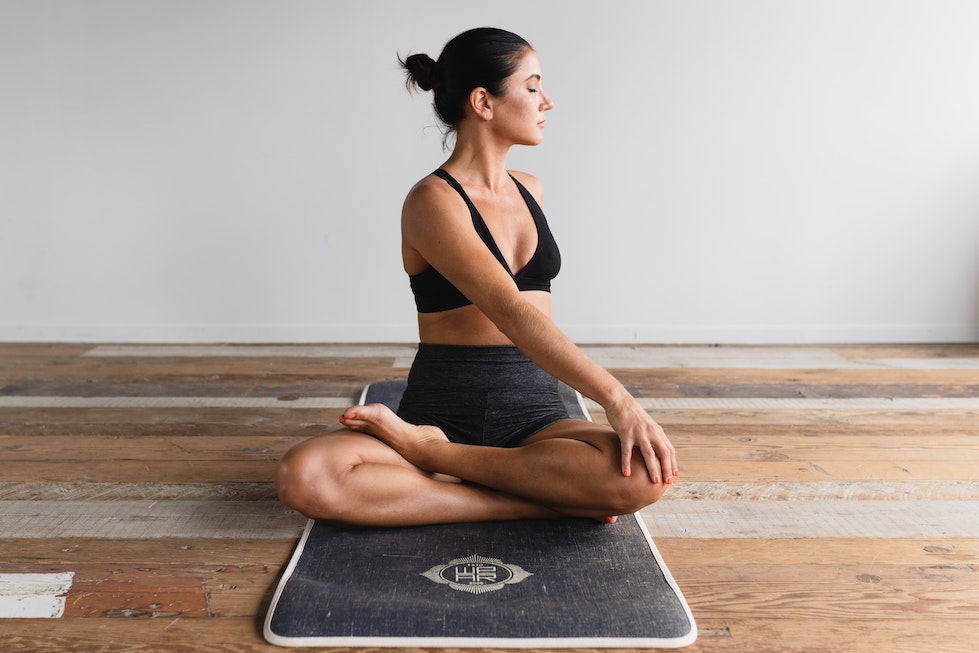 Photo by Dane Wetton on Unsplash
Most fitness logos feature something like a barbell or flexed bicep as their core image. There's nothing wrong with these choices: anyone who sees your logo will immediately understand what your business offers. However, this can be a challenge if your business offers a variety of fitness types or if you want to appeal to fitness newbies. You don't want your logo to put off your target audience.
For example, a barbell or dumbbell clearly communicates weightlifting. If your gym primarily offers cardio classes, pilates, or calisthenics, you probably want to skip equipment imagery and show a figure in motion, for example.
Any imagery that represents a very strong person (e.g. a flexed bicep or muscular figure) suggests that your gym is for people who are already very fit. If you're trying to attract people who are new to fitness, this wouldn't be a good symbol for you.
You can stand out by blending your core image with something that represents your unique value. Do you specialize in hot yoga or high-energy cardio classes? Show someone in the warrior pose with fire behind them. Is your fitness center designed to pair clients with a personal trainer? Combine your dumbbell image with a measuring tape to indicate a progress-oriented program.
Keep it simple
---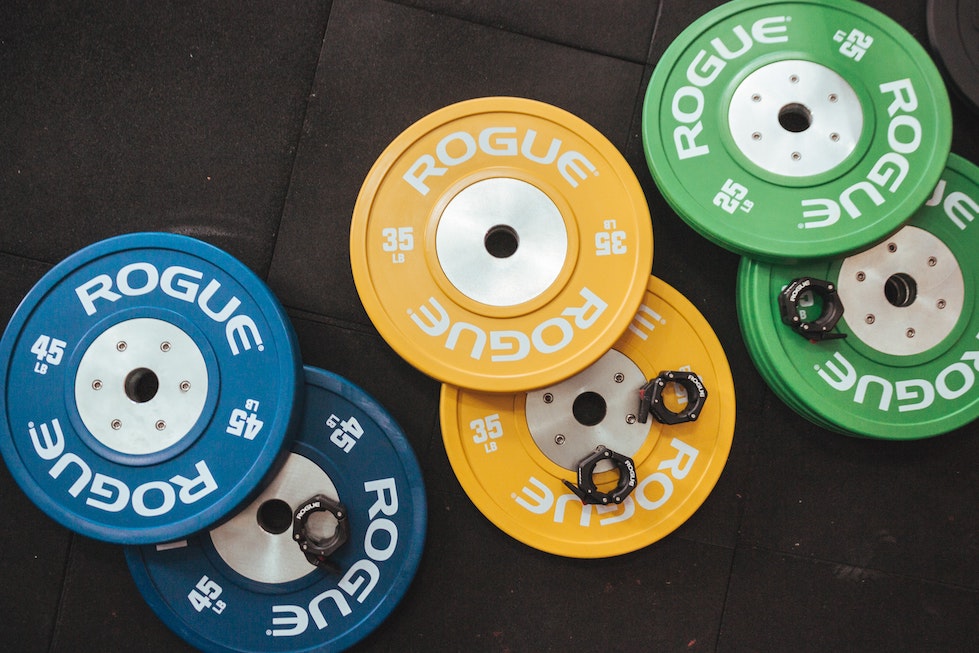 Photo by Victor Freitas on Unsplash
What's a fitness business without merch? You want your logo to be simple enough that it can easily be printed on t-shirts, water bottles, and even yoga mats! Avoid overdesigning your logo with lots of details and colors. The best logos feature a single compelling image with the name of your brand — that's it!
As we mentioned, color is important, but shouldn't be overwhelmed. Choose one or two key colors for your logo. Bright colors such as red, neon green, and orange are great for fitness businesses that offer dynamic, high-energy workouts. Blue and yellow have a more general appeal and are great choices for family fitness centers. Soft colors such as pink, lavender, and grey suggest that people can have a more relaxing, customizable experience — great for yoga and dance fitness studios. Silver and gold express luxury — perfect for competitive gyms and training centers.
You may also consider creating a black-and-white version of your logo for printing decals or merchandise with limited color options, such as duffel bags.
Wrapping Up
---
Once you've designed your logo, keep it consistent and show it everywhere — from your building facade to your website to your business card! Fitness is a highly saturated industry, so you want to improve your recognizability as quickly as possible. Be sure to keep your full business name in the logo whenever possible.
A well-designed logo shows that your business is trustworthy — which is crucial in the fitness industry — and relevant to your target audience's interests. Don't rush the concept: a generic logo will make you look like every other gym out there, while a strong logo will make you stand out from the crowd and inspire your clients to get fit!