Many graphic designers learn the skills they need to create beautiful and powerful logos through online courses.
Getting access to quality information can be expensive both online and in-person. There are online classes out there that you can take for a fee, but there are many free courses available, too!
If you're just starting out in logo design and you want to learn more about it, but you don't have a lot of funds to take a paid class, we recommend you check out these four free online design courses.
Talent is so important when it comes to an art like logo design, but it's not everything. Education makes all the difference when it comes to getting paid to create art. Maybe you always draw in a certain style, but now your client wants something else. Do you know how to change gears?
When you understand the basics and you learn about available tools, you'll be a better logo designer. Your clients will be happier and you can be more confident. You have the knowledge and you've practiced!
Here are four online classes that can help you become a better logo designer.
Fundamentals of Creative Design from CalArts
---
While you don't need to go to California for this online class, you'll still get the benefits of CalArts education. The California Institute of Arts offers online courses through the Coursera platform, which offers many free online courses from colleges and universities all around the world.
When you're looking to learn more about logo design, it's a great idea to learn more about graphic design in general through a course like CalArts' Fundamentals of Creative Design. T
he topics it covers include composition, color, shape, image-making, and typography. You won't just be clicking through slideshows; you'll be watching video lessons, completing reading homework, and doing practice exercises.
There's a paid option on Coursera, which will send you a certificate, but you don't have to pay anything to reap the benefits of the class. Sign up and you'll receive reminders of when your assignments are due, and you'll be on the way to building your graphic design knowledge!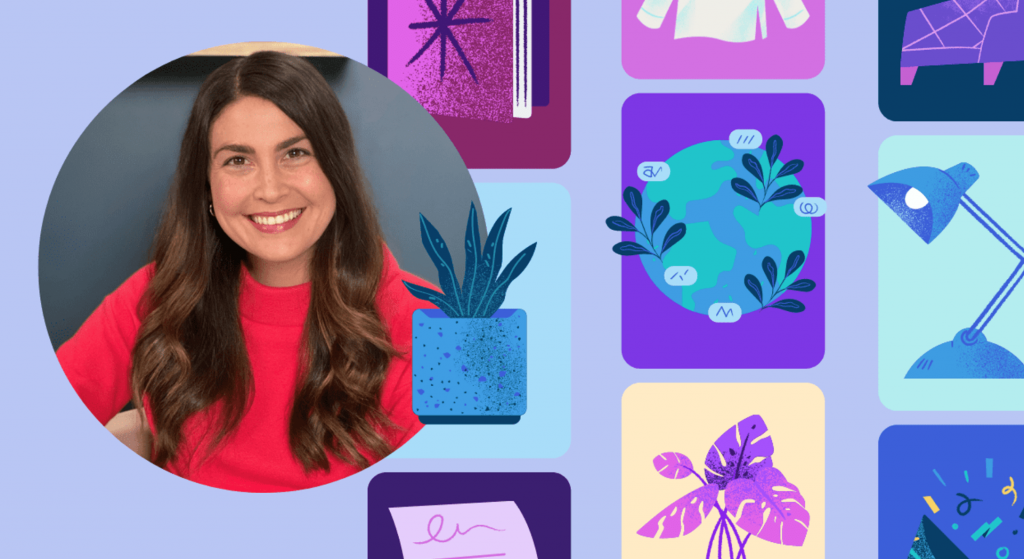 Six Course Options from Canva Design School
---
If you're not really interested in taking a class through a large platform like Coursera, you can look into Canva Design School. There are currently six different courses listed on the site:
Personal Branding with Dr. Talaya Waller
Canva for the Classroom
Social Media Mastery
Graphic Design Basics
Branding Your Business
Presentations To Impress
While we recommend you start of with Graphic Design Basics, you can take all of these courses for free. You might want to check out presentations to impress, for example, if you are pitching to a new client.

Canva's ultimate goal is always going to be that you purchase Canva Pro, and we can't blame them – that's how they make a profit! However, you can still learn from the site without buying pro.
Learn Design History with Maryland Institute College of Art
---
We should always take lessons from history seriously. We can't learn from others' past mistakes if we don't know what they are! Understanding history also helps us understand references to it in reading, conversation, or in professional settings.
This is all to say that it's a smart idea to learn the history of graphic design, and the Maryland Institute College of Art offers a free class, Graphic Design History: An Introduction, that can help you do just that.
You'll learn background knowledge about the field in general. You'll also understand how old trends can influence new trends, and how methods used by historical designers can help you out today.
This course is seven sessions and includes video lessons, quizzes, practice assignments, and a class discussion forum. Think about how you can take old ideas and make them new!
Cover the Basics with Udemy
---
Udemy is an online learning platform that's similar to Coursera. Udemy offers a Beginner's Guide to Graphic Design Without Paid Software course. The course will teach you how to create designs without Photoshop, how to learn new skills, and how to take modify pictures.
The best advantage of the Udemy course? If you're brand new to graphic design, you don't need to worry because you don't need any prior design knowledge. The course is meant for beginners!
You can find other free online graphic design courses on the Udemy site, but you'll have to turn on the free course filter. There are 38 different free courses available right now. Udemy is a fantastic resource!
Learning For Your Own Sake
---
You might not have any clients yet, or you might have them knocking down your door. You should always take time for yourself. Take time to grow your skills and your confidence. Learn about the history of graphic design, the different available tools, and the methods that designers are using to create stunning works. Once you start learning, you're on your way to a great career as a logo designer!