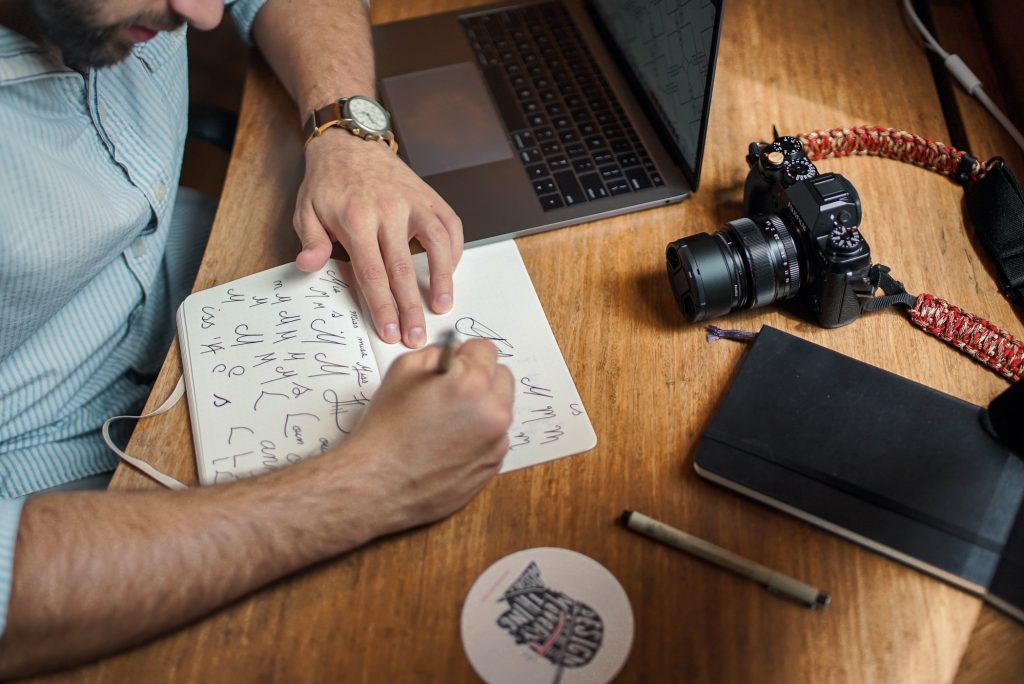 When we hear people talking about graphic design and specifically creating logos, it often seems easier than it really is. When you first start with creating a logo, often it isn't how we've heard about or envisioned it. It can be not only frustrating but also can leave you feeling incredibly lost at the end of the process.
Being A Graphic Designer Can Be More Difficult Than Expected
Tips For Logo Design
Summing It Up
All big brands have logos and there's a reason for it; logos play an important part in businesses and when you're entrusted to create a logo for a company, whether big or small, it feels like a lot of pressure. There's a lot of weight on this one design that you'll be creating for your client. Logos speak for the brand, draw in consumers, and are used on nearly all pieces of marketing for a company.
For the amateur starting with their first logo, the overwhelming and daunting feeling that you get may steer you off, but don't let it. Applying the tips below to your first project (or your 50th!) can help you when getting started. Below are some of our top tips for logo designers, whether experienced or beginner.
Understand The Brand
---
Before you start designing anything, it's important that you fully understand and know the brand. Really know the brand. A logo is an attachment of any company, it's the face of the brand and what they stand for. This is why it's important that when you're creating a logo you fully understand who you're creating it for.
One of the best ways that you can do this is to talk to those involved in the brand's marketing. Ask them questions about the company; what is the company's ideology? Where does the brand see itself in the future? What are their goals? Is it a soft or tough brand? Knowing the brand can help you know better what they want and what their logo should look like.
Seek Out Inspiration
---
Seeking out inspiration from similar logos that brands have can help you with creating a logo for a company. You want to start with hashing out all your ideas in your head, whether you think they'll work or not. Start with jotting things down with pencil and paper and seeing how they look. You want to get any ideas that you have in your head down on paper and sort through them.
Start looking at other logos that are similar to the one that you'll be designing to get an idea of how yours could look. Sometimes other things that don't seem directly related to designing can help give you the boost that you're looking for when seeking inspiration. There are thousands of sites on the internet that can help you get creative and spark your imagination to get started on your design.
Think About Color
---
Color plays an important part in graphic design and especially logos. How consumers perceive logos and whether they'll decide to go with a company usually largely depends on the emotions that they feel. Emotions are sparked from colors that they see, and when consumers see a company logo these emotions play a huge part in whether they'll buy from the company.
As a graphic designer, it's important that you not only are aware of colors and the importance that they play in logos but that you also know what colors evoke specific emotions. Choose colors specific to the brand and what they want to accomplish. Choosing colors specific to the company's audience and what their intentions are can play a crucial part in logos.
Be Creative
---
Most importantly, use your talents. You're a graphic designer and you have an eye for what you're doing. It's important that you use your creativity and trust yourself to have the confidence needed for your designs. Although there will always be requirements that you'll have to be aware of given by the client, there's usually always room to fit in some creativity.
Use your imagination and let your style come through with the logo. Often when graphic designers are feeling overwhelmed or frustrated, it's easy to think that everything you create isn't turning out right. If this is the case, maybe you need a break and time to get inspired again. Take a break and let your brain rest while you work on other projects or seek out inspiration.
In Conclusion
---
Designing a logo is no easy task and even the most experienced graphic designers can still struggle when they're attempting to create logos for brands. Above are a few of the top tips that all graphic designers can benefit from looking at and applying to their next logo project. Although the idea may seem daunting at first after you've completed your first logo project you'll see that it isn't that scary. With the tips above you can have a stunning logo.