Why Every Designer Needs To Invest In Good Software and Hardware 
Some of The Best Hardware For Graphic Designers Of All Skill Levels 
Some of The Best Software For Graphic Designers, Including An Option for Te iPad
Being a graphic designer means that you need to have high-quality material that allows you to get jobs done quickly and efficiently. There's a reason that graphic designers invest a great deal into the hardware and software that they use for their job; they know that it's important to be efficient and to get a high-quality piece of work.
However, for the beginner designer, figuring out what the best software and hardware is can be difficult. There's a sea of material to get lost in and, with so much information on the internet leading you with different advice, it can be difficult to know which you should choose to invest in for your designing journey. That's why we combined a list of the top hardware and software for graphic designers. 
The Best Hardware 
Graphics Tablet
---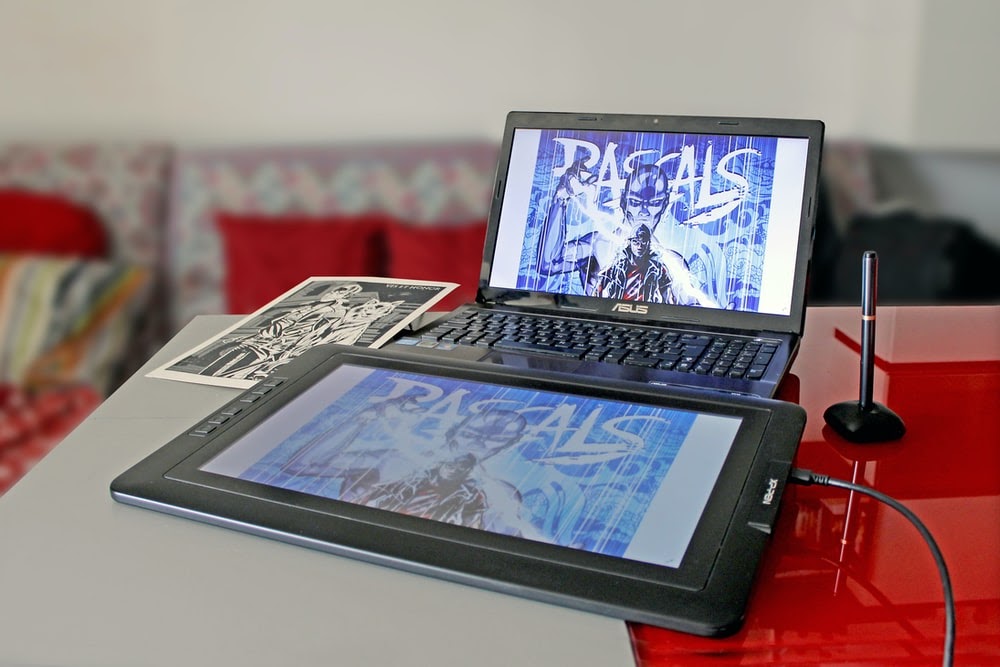 Image source here. 
Since this is what you'll be directly creating designs on it, it's important that you choose a graphics tablet and stylus that work and are efficient and that you like. Many graphic designers, even those with little experience with paper and pencil before, feel most comfortable with a graphics tablet and stylus that resemble pencil and paper.
Fortunately, there are many options for those that are looking to have a feeling of pencil and paper. Options are ranging from iPads and an Apple Pencil, where you can invest in a software app and choose to design on there, or you can buy a tablet and stylus. Either way, exploring these options can lead you to find what you feel comfortable with and enjoy using.
A NotePad
---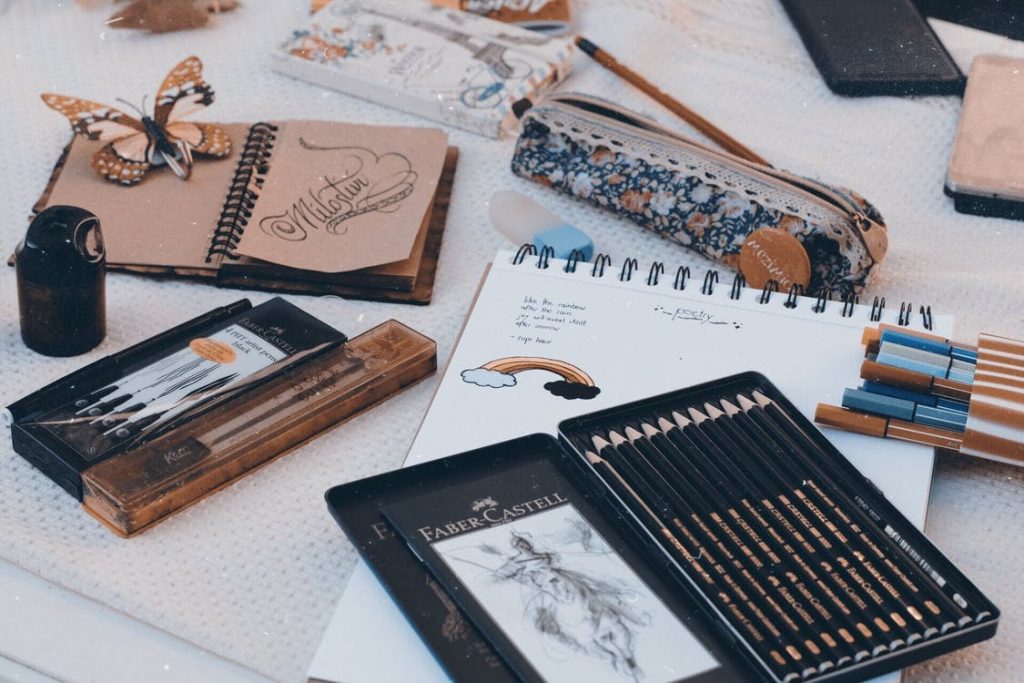 Image source here. 
Without a doubt, any successful graphic designer will tell you that the quickest way to transfer your thoughts and creative ideas down is to stick them on paper. A designer's notepad is one of their most prized possessions since it's usually where they keep their rough sketches and their first drafts for projects. 
Besides the fact that it will help you with quick editing and watching your design take form before the final piece, it will also give you a few minutes away from your screen. Sometimes it can help with creativity to clear your head and get out off the screen for a minute and welcome fresh thoughts. If you're passionate about the good ol' paper and pencil, take the time to research some good brands to use. 
Your Computer
---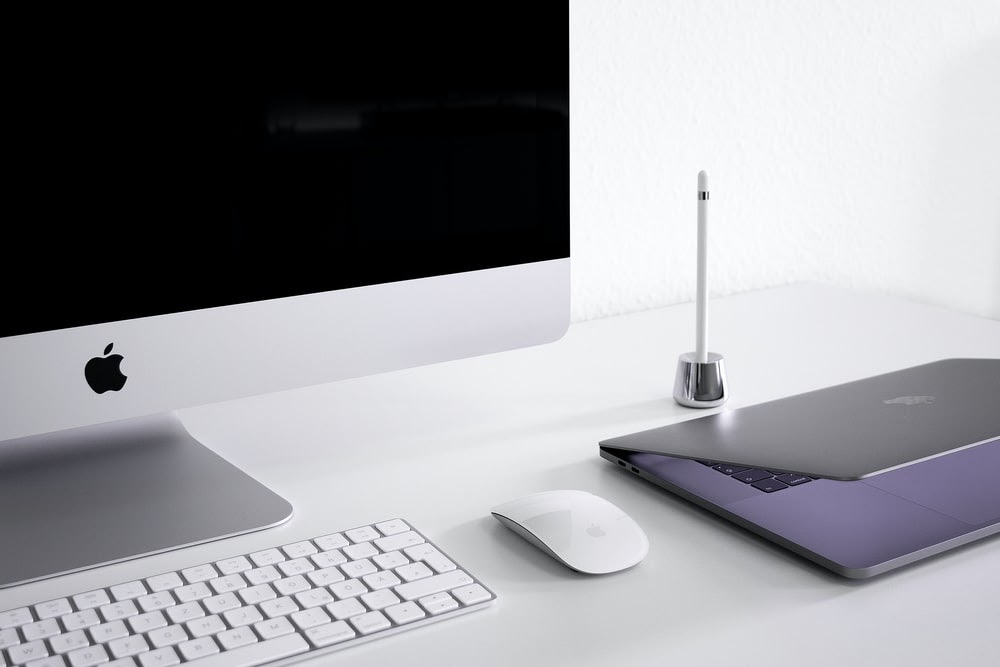 Image source here. 
Since nearly all of a graphic designer's work is done online, a good computer is crucial. A graphic designer has to have a computer that is efficient and runs well. Without an excellent computer, very little progress can be made in the design career. If you can afford the best of the best then without a doubt, that should be your choice.
The most popular choice amongst designers is the iMac. Apple has a loyal following amongst designers, largely due to their efficient material and their excellent features. However, many graphic designers use Microsoft Surface Studio and manage to accomplish their projects just as easily. Research what is both cost-effective and has the best for you to find out what you need. 
The Best Software 
---
Image source here. 
There's no argument from designers that Adobe is the way to go when looking for graphic design software. Nearly all professional designers decide to use Adobe's Creative Cloud for their graphic design purposes. Adobe provides a full suite of applications for everything that designers of all skill sets will need to complete projects.
Although Adobe is certainly the more costly option of software, it's worth it. However, when first starting out and if still unsure of your devotion to graphic design then you may not want to start with such a costly investment. Choosing cheaper software may be the best option to begin with. 
Procreate
---
Image source here. 
Although underrated, this app is perfect for graphic designers that want to be able to design on an iPad and with an Apple Pencil. This app you can download on your iPad for a one time purchase of $9.99 for lifetime access. Procreate is a software that many professional graphic designers use, even for just quick warm-up sketches.
Since it's an app, you can take it anywhere on your iPad with you and work on the road. It's perfect for beginner graphic designers who aren't sure how much they want to invest in yet but are ready to get started with designing.
In Conclusion
---
Overall, a graphic designer's job is far from easy, but having the best tools to get the job done can help you on your journey. If you take the time to invest in software and hardware that work and help to complete projects efficiently and quickly you won't regret it.
The above listed are some of the best that are well known by the top graphic designers, but it's important that you find both software and hardware that YOU love. Do your research and find some that work well for you, whether the ones listed above or another option.